National U23 football stars given warm welcome home by city's fans
Published: February 06, 2018
On Monday, 3 out of the national U23 squad's players, namely striker Ha Duc Chinh, central midfielder Bui Tien Dung and goalkeeper Dang Ngoc Tuan, received a warm welcome home at the Da Nang International Airport from a large number of enthusiastic local fans.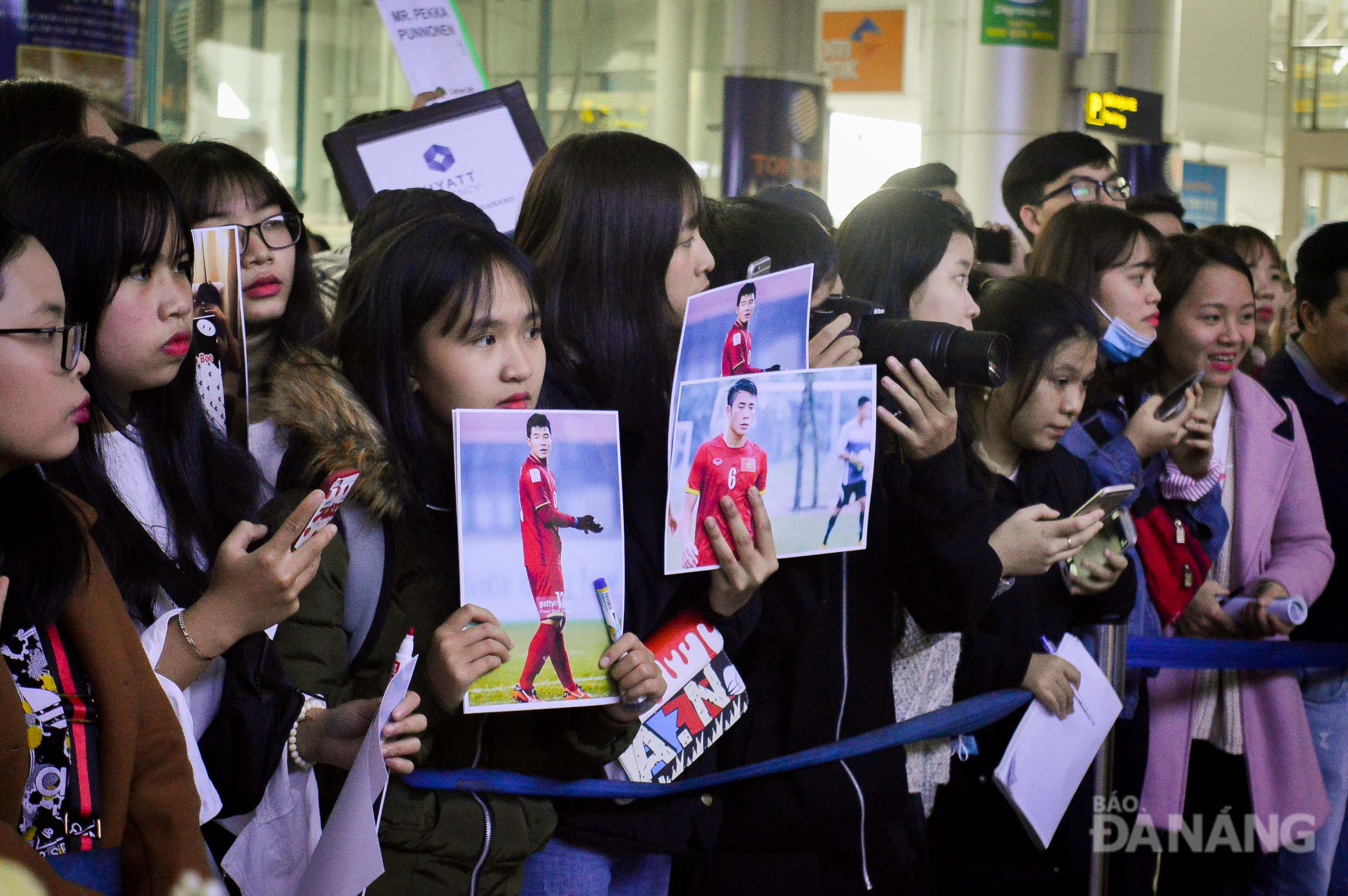 A large number of fans welcoming the 3 SHB Da Nang players
These talented 'warriors' have joined SHB Da Nang on permanent deals.
The Vietnamese team surprised the whole continent as they came second in the Asian Football Confederation Under-23 (AFC U23) Championship which took place in China last month.
The national U23 squad has received high praise as 'heroes' and crazy support from fans in Da Nang, and Viet Nam as a whole, for their historic and prideful achievements at the tough continental-level championship.
In particular, SHB Da Nang players Chinh, Dung and Tuan, made their significant devotion to the impressive success of the squad during the tournament.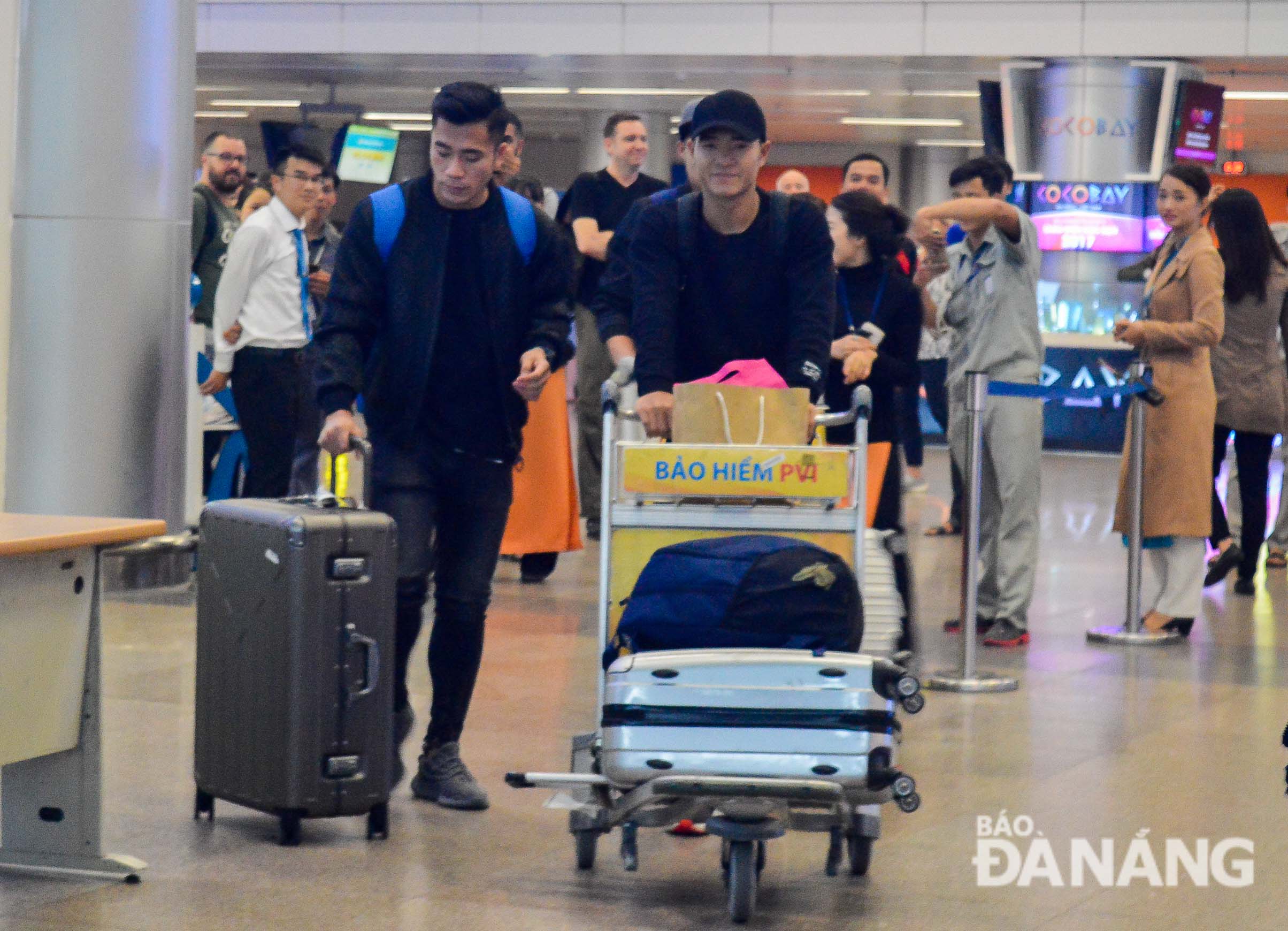 Striker Chinh (wearing a cap) at the airport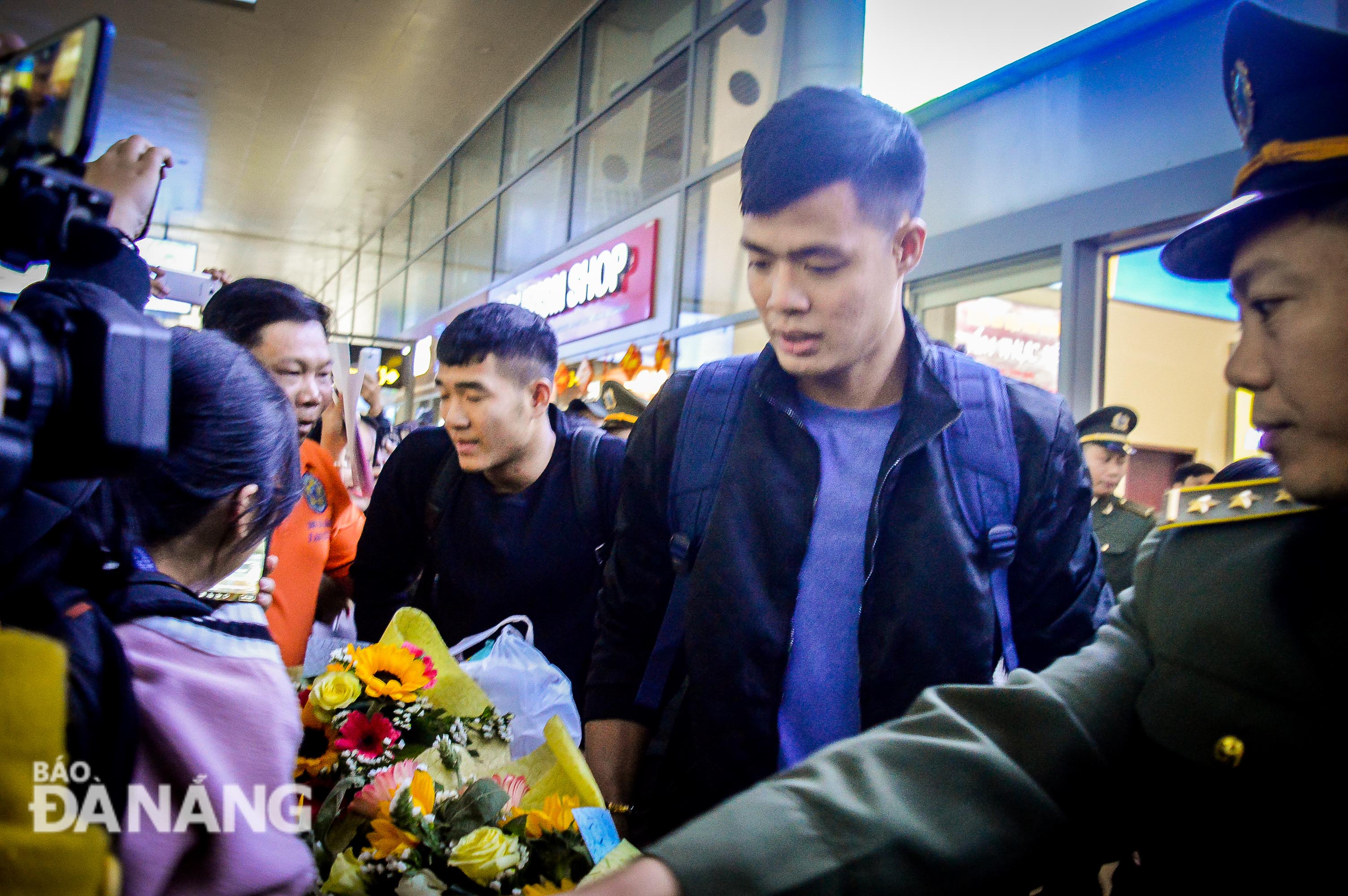 Goalkeeper Tuan receiving a hearty welcome from local fans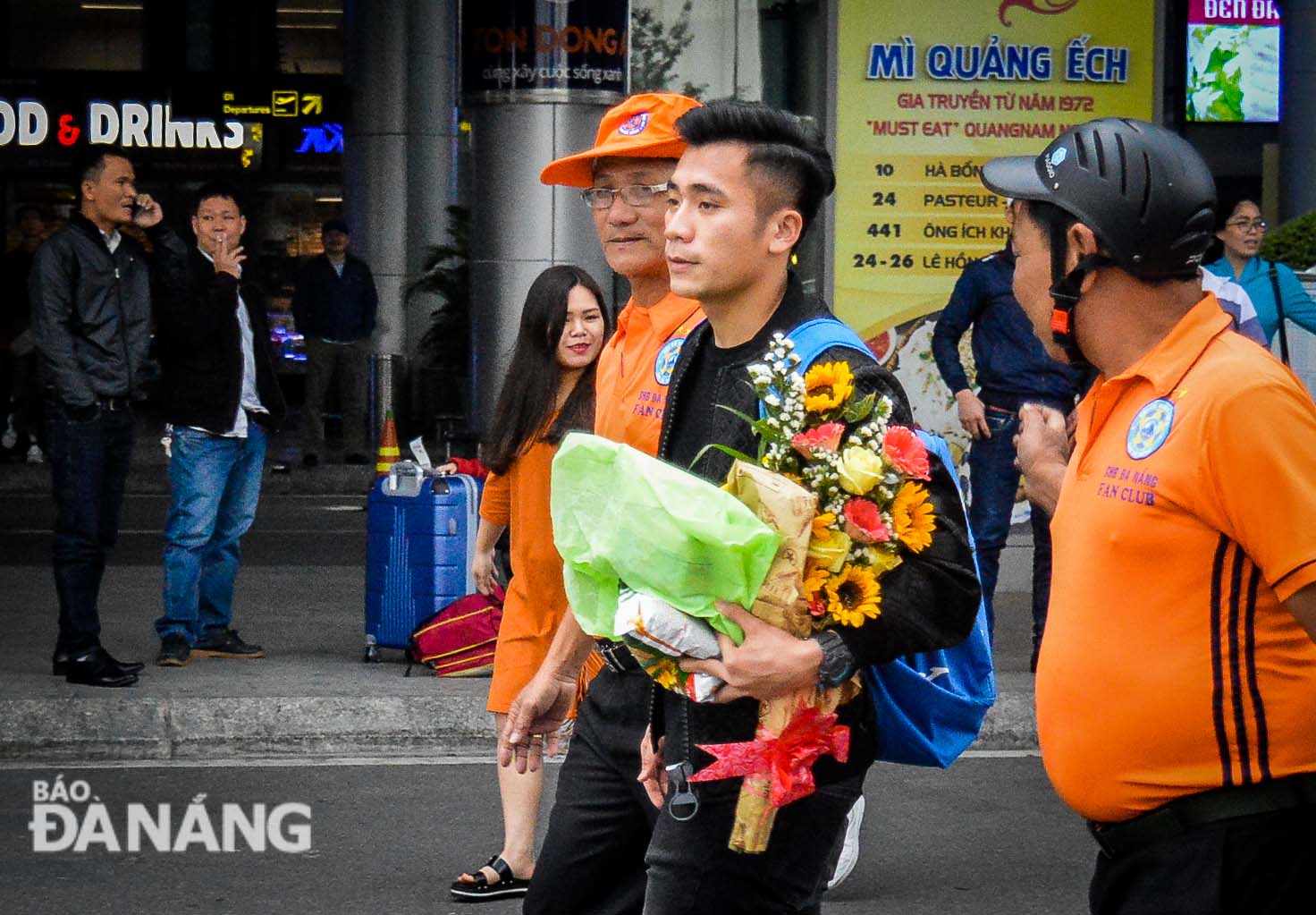 Central midfielder Dung warmly received by enthusiastic supporters…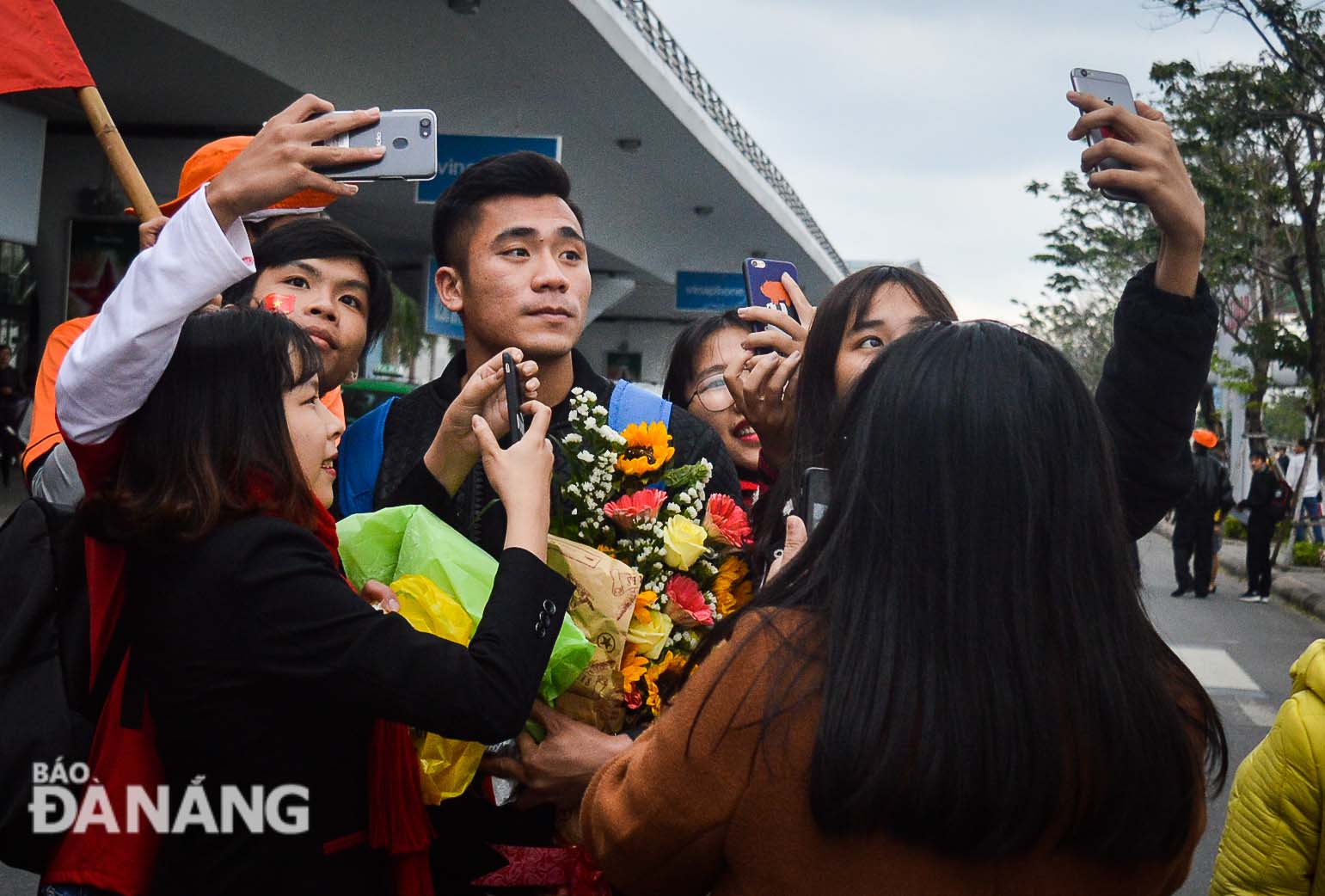 ….and surrounded by young fans
Addressing the welcome reception, Mr Bui Xuan Hoa, the Chairman of the SHB Da Nang, remarked that the local club, and the city as a whole, are very proud of these 3 SHB Da Nang players' better-than-expected performance at last month's championship.
Striker Chinh vowed that he and his teammates would exert greater efforts to help their club and the national squad gain even more success in the coming time.
The welcome reception was then followed by a bustling street parade of vehicles, fully decorated with national flags and banderoles, carrying the 3 honourees from the airport to the headquarters of the club.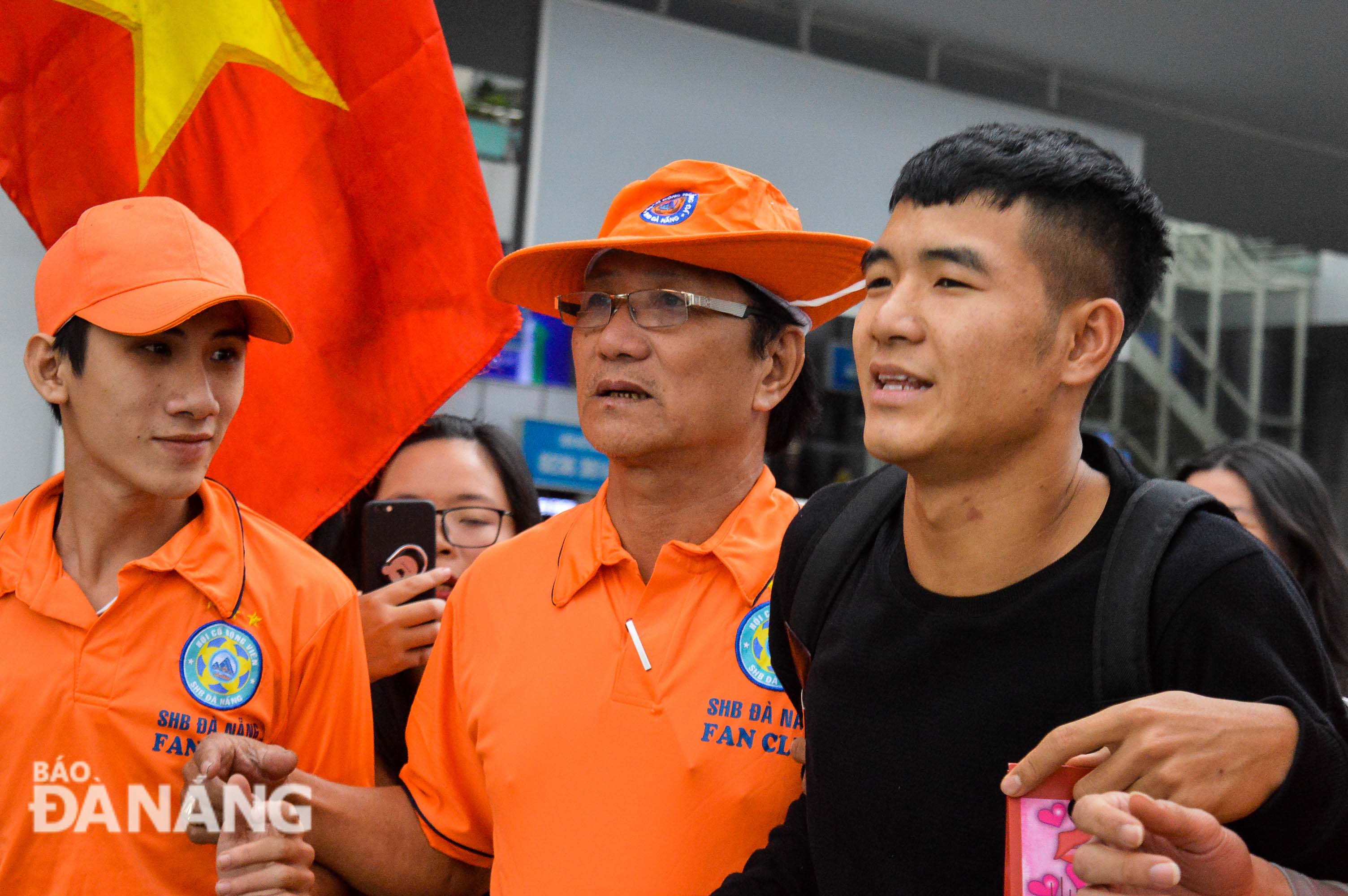 Striker Chinh being impressed by emotions of fans…
...and being interviewed by local reporters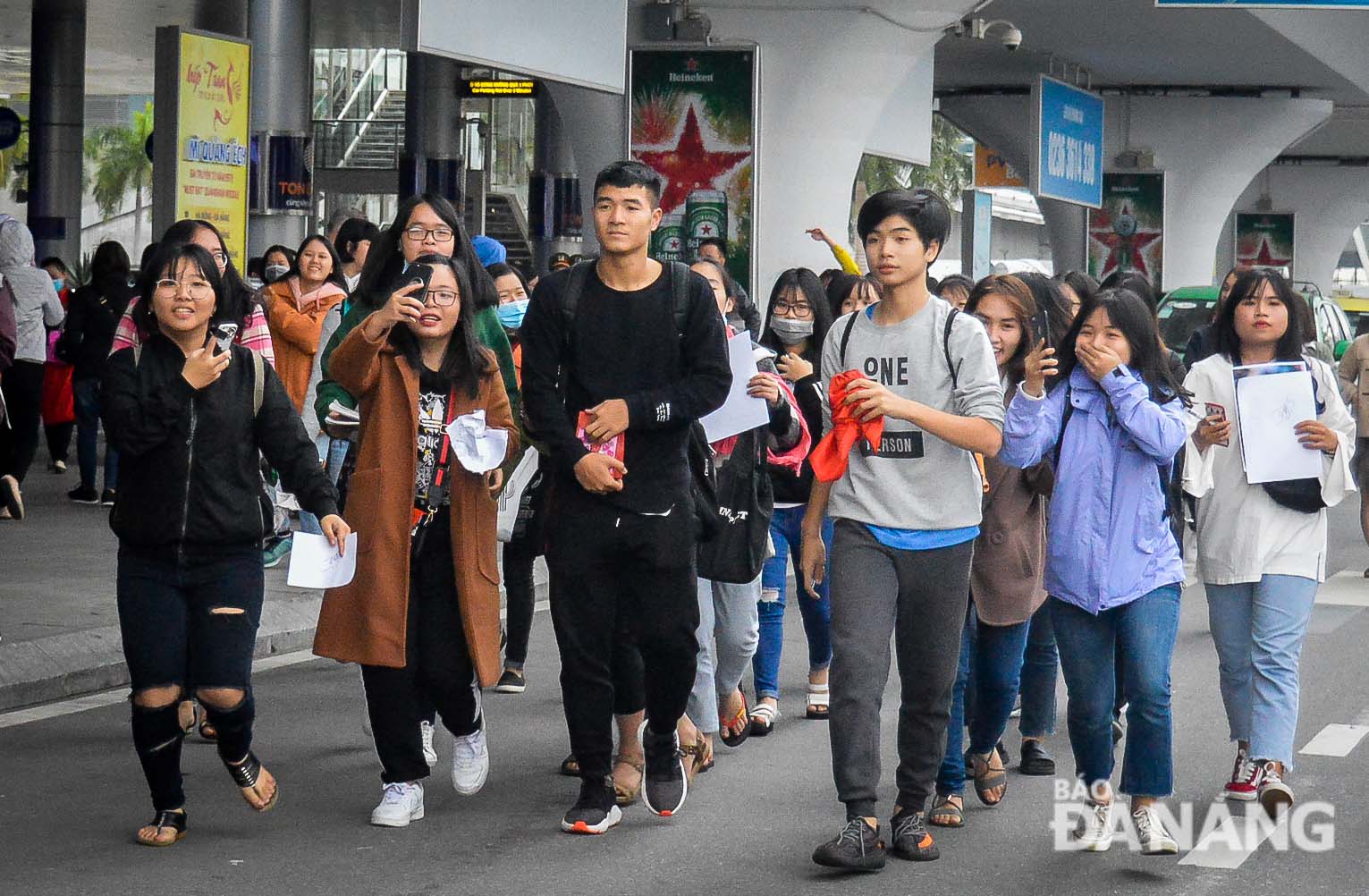 Chinh made his great efforts for Viet Nam's victories in the quarter-finals and semi-finals at the championship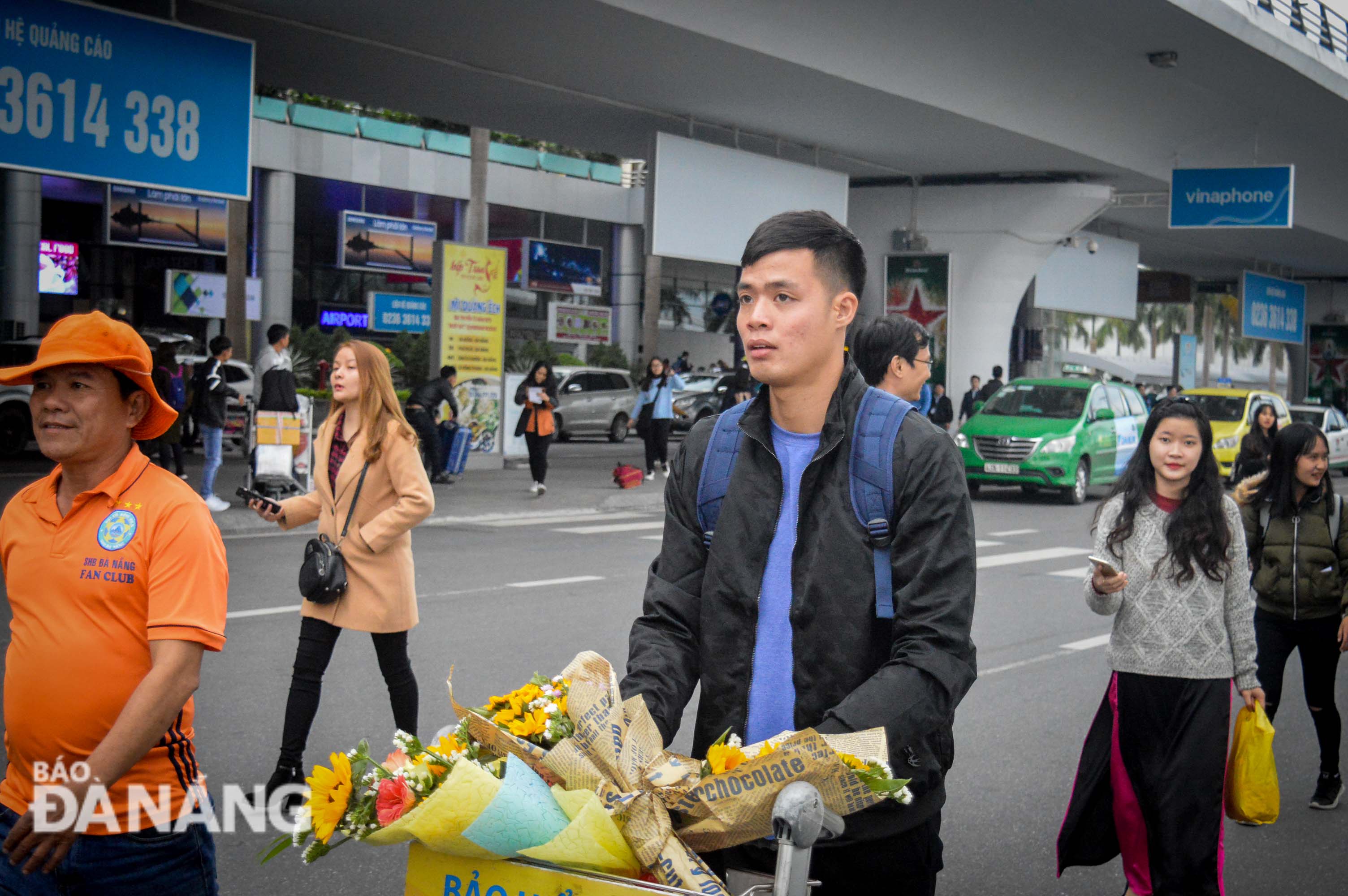 Tuan is one of SHB Da Nang's best young players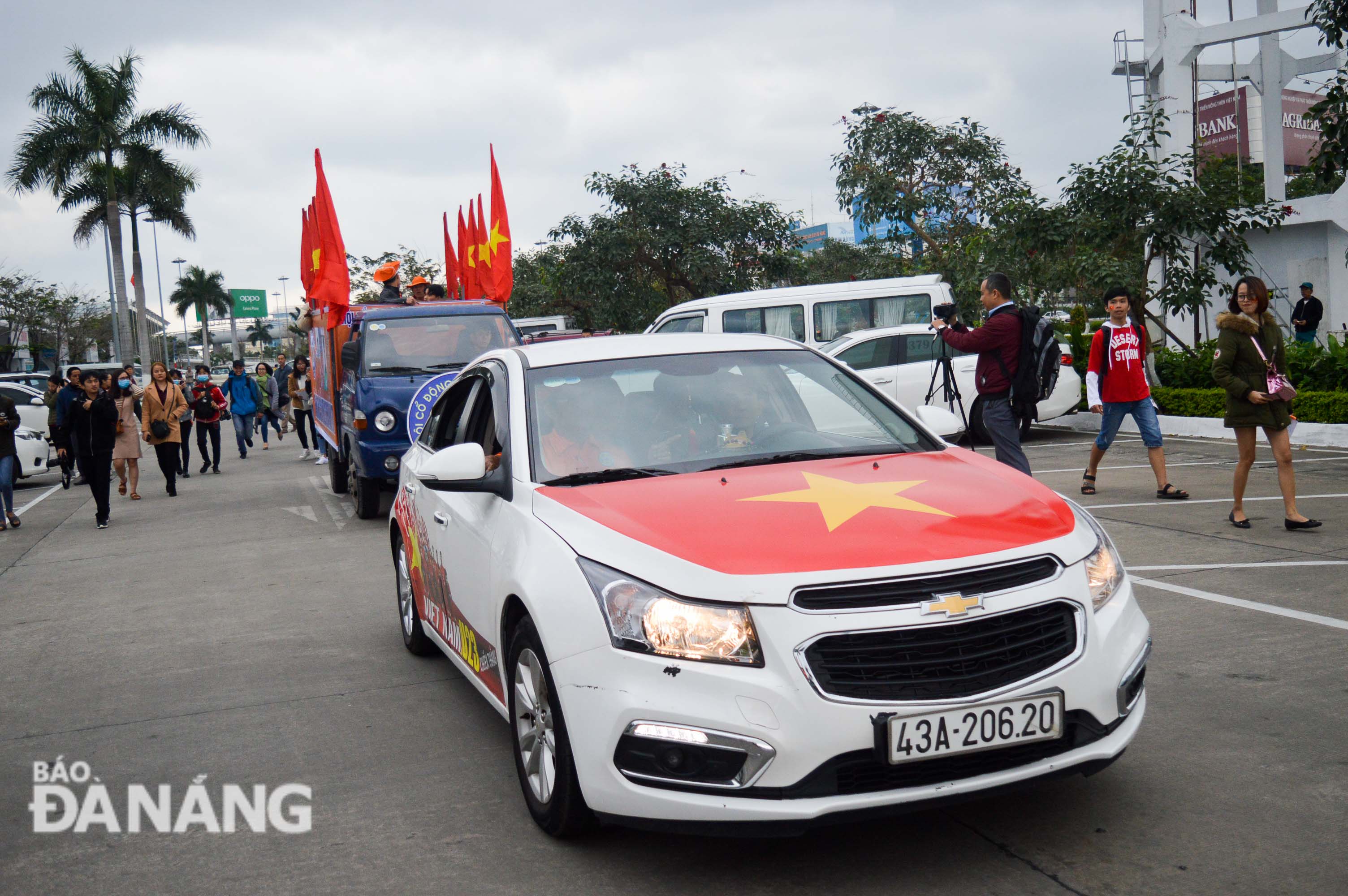 Vehicles carrying the 3 honourees ready for a street parade
.