'The Soul of Viet Nam' show captures much attention
November 25, 2019, 11:15 [GMT+7]
Making its debut on 20 July at the Da Nang-based Nguyen Hien Dinh Tuong (classical drama) Theater, 155 Phan Chau Trinh, highly impressive 'The Soul of Viet Nam' traditional arts show has gradually drawn a great deal of attention of both locals and visitors, hereby preserving and promoting the time-honoured stage performing arts forms.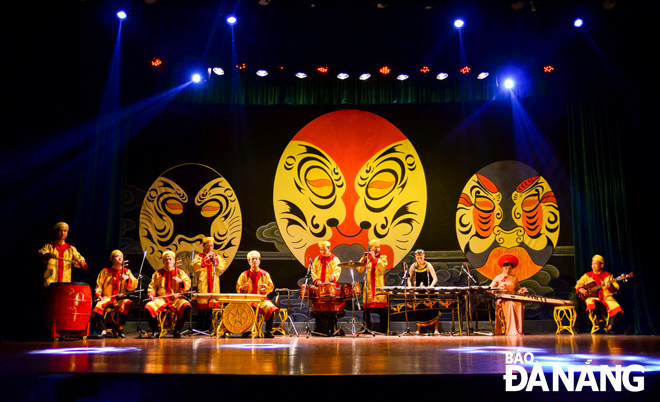 'The Soul of Viet Nam' show opens with a performance called ' Origin' featuring the melodies of traditional Vietnamese musical instruments, especially 'dan da' (lithophone) consisting of pieces of rock which are struck to produce musical notes.
The much-awaited show starts at 7:45pm everyday except Wednesday, and especially, it is performed at any time, on demand. The 60-minute show is deeply imbued with distinctive cultural Vietnamese traditions, especially those of the Quang Nam – Da Nang land.
Tickets for the show can be booked on 0911400505 and 0935727910.
A Tuong extract, 'My hometown festival', features a story in which an old man carries his young wife on his back to the fest.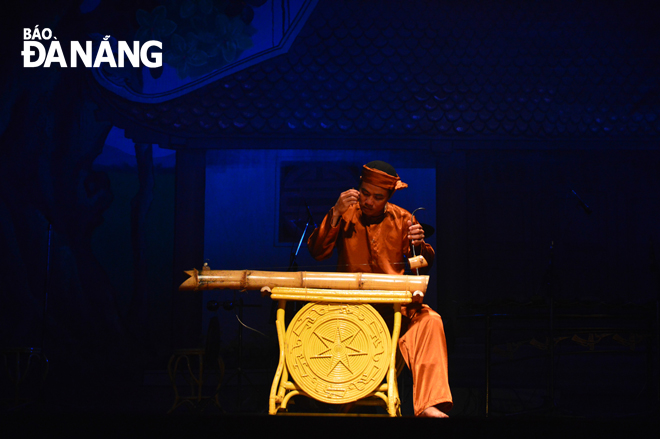 A solo performance of 'dan bau' (Vietnamese monochord zither), a unique traditional stringed instrument of Viet Nam, in a tranquil ambience, impresses the audience.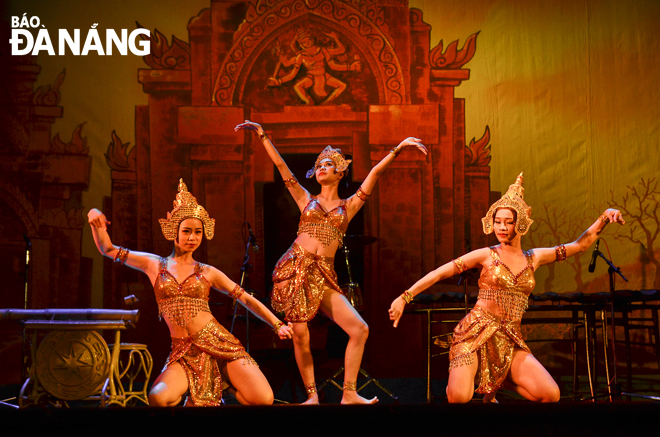 Here is a Cham Apsara dancing performance named 'The Moon Comes over the Ancient Tower'.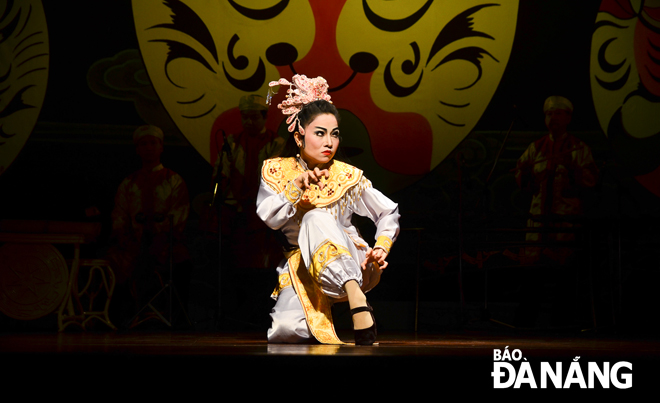 Seasoned artiste Thanh Tuyen is seen acting impressively in a popular excerpt 'Nguyet Co Turns into a Fox".
Lee Won Jun, a tourist from Daegu, South Korea, was very impressed by the show which shares many similarities with the Nanta Show – one of the most attractive performing arts in South Korea. In particular, 'The Soul of Viet Nam' highlights a wonderful mixture of many different types of stage performing arts.
Apart from receiving lots of praise from domestic and foreign visitors, 'The Soul of Viet Nam' wins the hearts of the local audience. Female resident Tuyet Nhi from Thanh Khe District highly remarked that the show is the pinnacle of artistic quality, thereby helping the audience gain an insight into the most remarkable features of the traditional Vietnamese culture.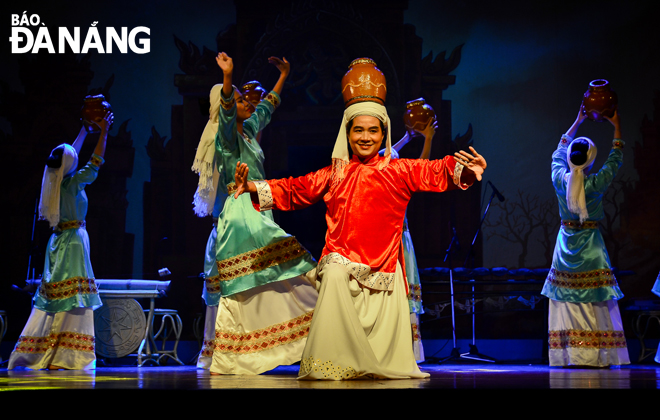 Dancers are pictured showing their flexible skills in a Cham dance.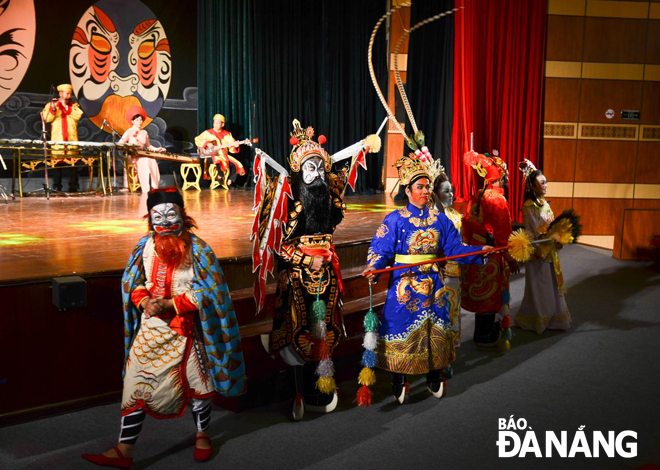 The show ends with the instruction of Tuong's typical make-up methods.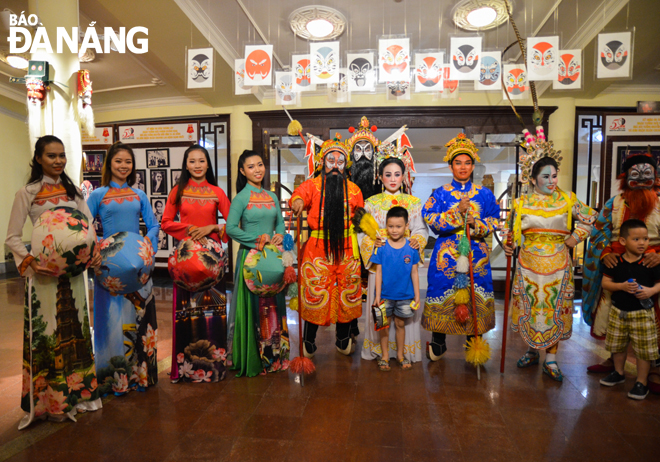 Artistes are posing with the audience for a souvenir photo after the show.
Ms Nguyen Thi Hoi An, Deputy Director of municipal Department of Culture and Sports affirmed the fact that 'The Soul of Viet Nam' is highly appreciated in terms of arts with its richness in interesting Tuong excerpts, excellent repertoires, high performing skills, all of which together have left a good impression on locals and visitors.
According to Mr Tran Ngoc Tuan, Director of the Nguyen Hien Dinh Tuong Theatre, 15 travel agencies have pledged to bring visitors this show.
By NGOC HA – XUAN SON- Translated by ANH THU
.