Another international architecture award win for Da Nang residential property
December 01, 2020, 10:50 [GMT+7]
A home named "Thang house", nestled in My An Ward, Ngu Hanh Son District, Da Nang, has won the Dezeen Awards 2020 in the 'Urban House of the Year' category.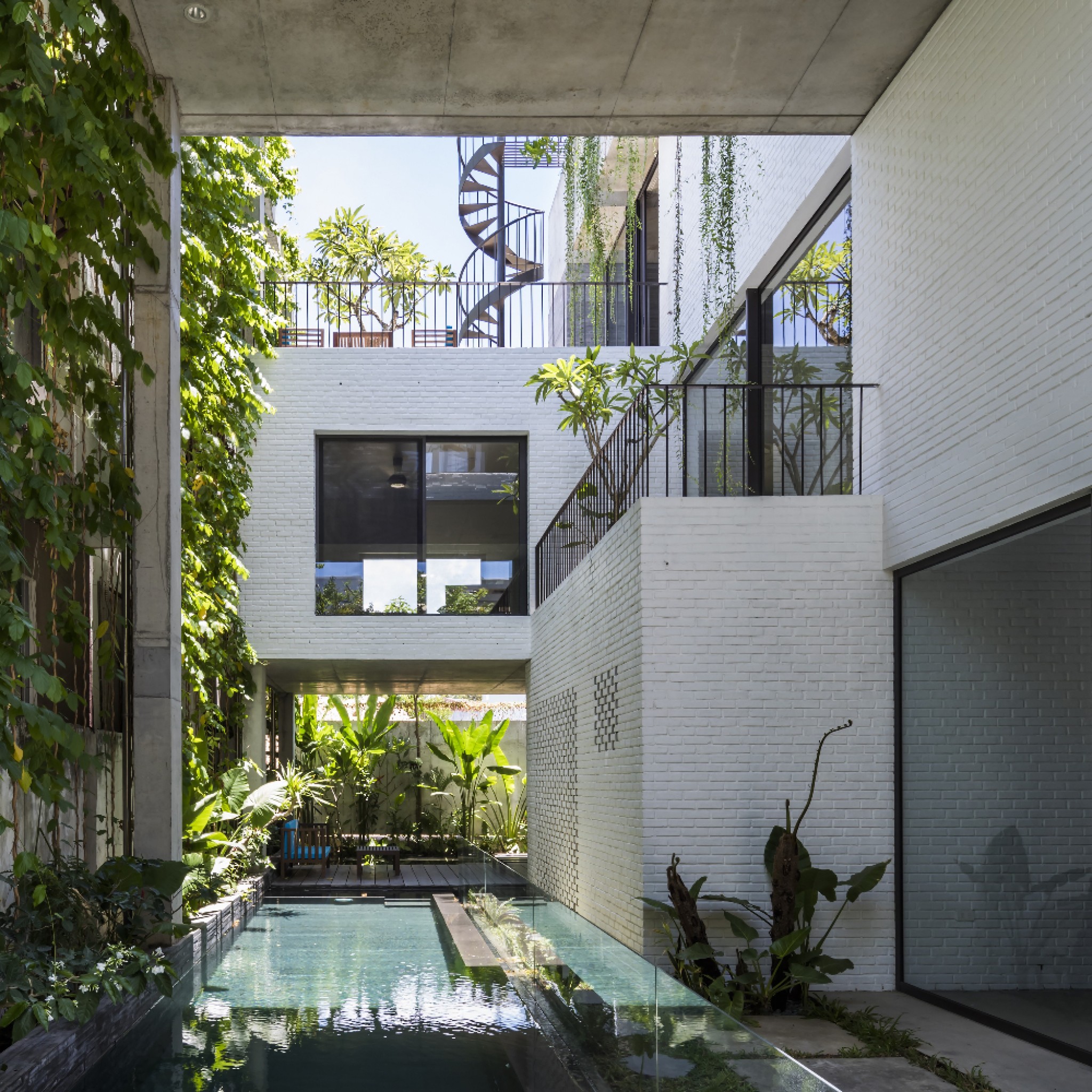 Thang House seen from the outside
Designed by the VTN Architects, a Ho Chi Minh City-based architecture studio founded by famous Vietnamese architect Vo Trong Nghia, Thang House is a residence that integrates rural living in the rapidly-growing city of Da Nang, Viet Nam.
The house is organised into two parts: living spaces and the other spaces that have been conceived as its green lungs.
Living spaces are nourished with filtered air, diffused light and the aroma of grass and flowers that act as the green lungs.
With this coexistence, the project is a successful attempt to integrate nature and renewable resources, while providing engaging communal spaces that connect back to nature.
Judges on the architecture panel were impressed with the ambition of replacing the footprint of the house with greenery. They remarked that the house is beautiful and has a benefit to its surroundings.
Organised by Dezeen, the world's most popular and influential architecture and design website, the annual Dezeen Awards identifies the world's best architecture, interiors and design, as well as the studios and the individual architects and designers producing the most outstanding work. It is the benchmark for international design excellence and the ultimate accolade for architects and designers everywhere.
Earlier, in September, Thang House won the FuturArc Green Leadership Award 2020 in the House Category.
By TRIEU TUNG - Translated by M.D
.