First-ever Miss Tourism Da Nang final set to take place on 29 April 2021
December 24, 2020, 22:35 [GMT+7]
The finale of the first-ever Miss Tourism Da Nang beauty pageant is slated to take place on 29 April, 2021 in Da Nang, as officially announced at the Wednesday press conference.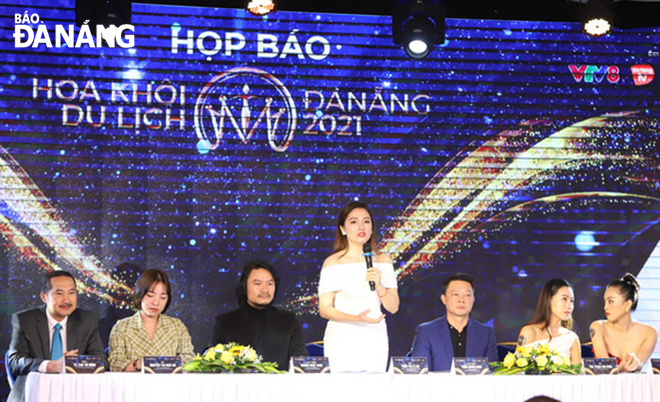 The press conference in progress
The Da Nang Tourism Promotion Centre-hosted contest aims to seek ambassador of Da Nang tourism who will play a vital role in promoting the tourism and culture of Da Nang in foreign countries.
The contest will open to all Vietnamese women aged from 18 to 27 who have special love for Da Nang and want to show off their commitment and dedication to Da Nang tourism industry. Contestants are required to live, study or work in Da Nang, and to have high school diploma, have good ethic and not already married.
Qualifying round of the pageant is set to take place on 27 February 2021, whilst the semi-finals are scheduled to be held from 20- 29 March 2021.
In addition to Miss Tourism Da Nang 2021 and the two runners-up, the contest's organisers will present such subsidiary awards as Miss Fashion Icon, Miss Communications, Miss Kindness, Miss Talent, Miss Sports, and Miss Beach Beauty.
The total prize value will be up to two billion VND in cash and in-kind.
The best candidates will advance to the semifinals or finals of the Miss Viet Nam or Miss World Viet Nam pageants next year.
For further information about the beauty pageant, please visit the contest's website http://hoakhoidulichdanang.vn/.
By DUYEN ANH - Translated by M.D
.