Free admission to some Da Nang attractions to be allowed from first half of next year
December 02, 2020, 17:13 [GMT+7]
The Da Nang government has created draft plans regarding the exemption and reduction of admission charges at the renowned Marble Mountains Tourist Area, museums and relic sites across the city next year.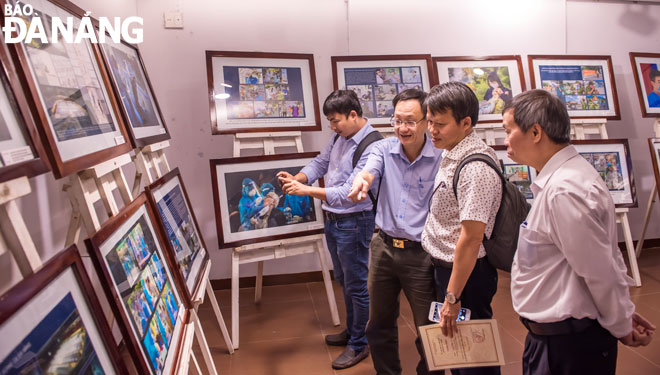 Tourists visiting the Da Nang Museum of Fine Arts in October 2020
The move aims to restore traveller confidence, stimulate travel demand for the rebound and revitalisation of the domestic tourist market amidst the city's tourism sector is bearing the brunt of the second wave of the coronavirus outbreak which started raging in late July.
In detail, the admission fee waiver will be applied during the first half of 2021, whilst a 50% discount will take effect for the second half of next year for entry to the Marble Mountains Tourist Area and the museums of Da Nang, Cham Sculptures and Fine Arts.
Director of the Museum of Da Nang Huynh Dinh Quoc Thien said, although the soon-to-be-approved entrance fee exemption and reduction may affect the museum's revenue next year, the stimulus policy is hailed as a best way to stimulate travel demand amongst domestic holiday markers, especially coming against the backdrop of the Covid-19 crisis.
Over recent months, the Museum of Da Nang has well treated both locals and domestic visitors to many highly inviting activities. Most prominent amongst them were the first ever Da Nang Cultural Heritage Festival, which took place last month, allowing the visitors to gain a deeper insight into Da Nang-owned heritages through interesting activities.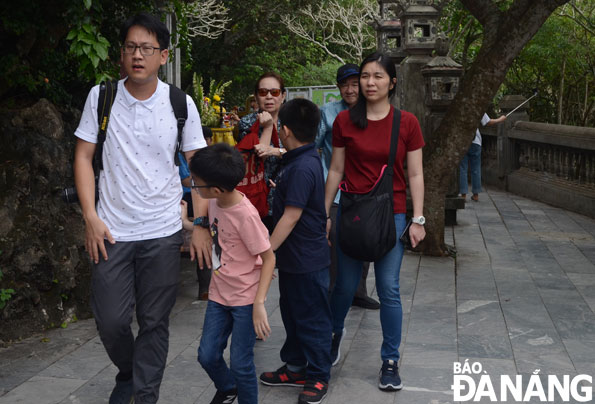 Picture taken at the Marble Mountains Tourist Area
Also interestingly, here came an exhibition held in October on a collection of valuable artifacts includes commercial ceramics dating back to some feudal Chinese dynasties that had been collected from ancient merchant ships found in the Vietnamese waters.
The above-mentioned Da Nang government-initiated plans have been receive high support and applause from both local residents and tourists.
Ms Phan Thi Thanh, visitors from the northern city of Nam Dinh hailed the entrance fee exemption and reduction plans for clearly demonstrating the local administration's agility and initiative in promoting Da Nang as one of Viet Nam's attractive tourism magnets. It may be wonderful as everyone who comes to the eligible tourist sites will enjoy free admission whilst being served well by enthusiastic and polite employees there.
Meanwhile, the exemption and reduction proposals have been applauded by a large number of tourism businesses across Da Nang. According to Director of Hai Van Cat international travel company Nguyen Minh Xoang, this tourism incentive move enables travel agencies to build up more preferentially-priced tours for their clients, hereby increasing visitor numbers in Da Nang.
By THU HA - Translated by A.T
.