Best places to spend Lunar New Year breaks in Da Nang
January 10, 2021, 11:03 [GMT+7]
A vast and varied array of vibrant and exciting events will take place across Da Nang to entertain both locals and tourists over the upcoming Lunar New Year holiday which will last from 10 - 16 February.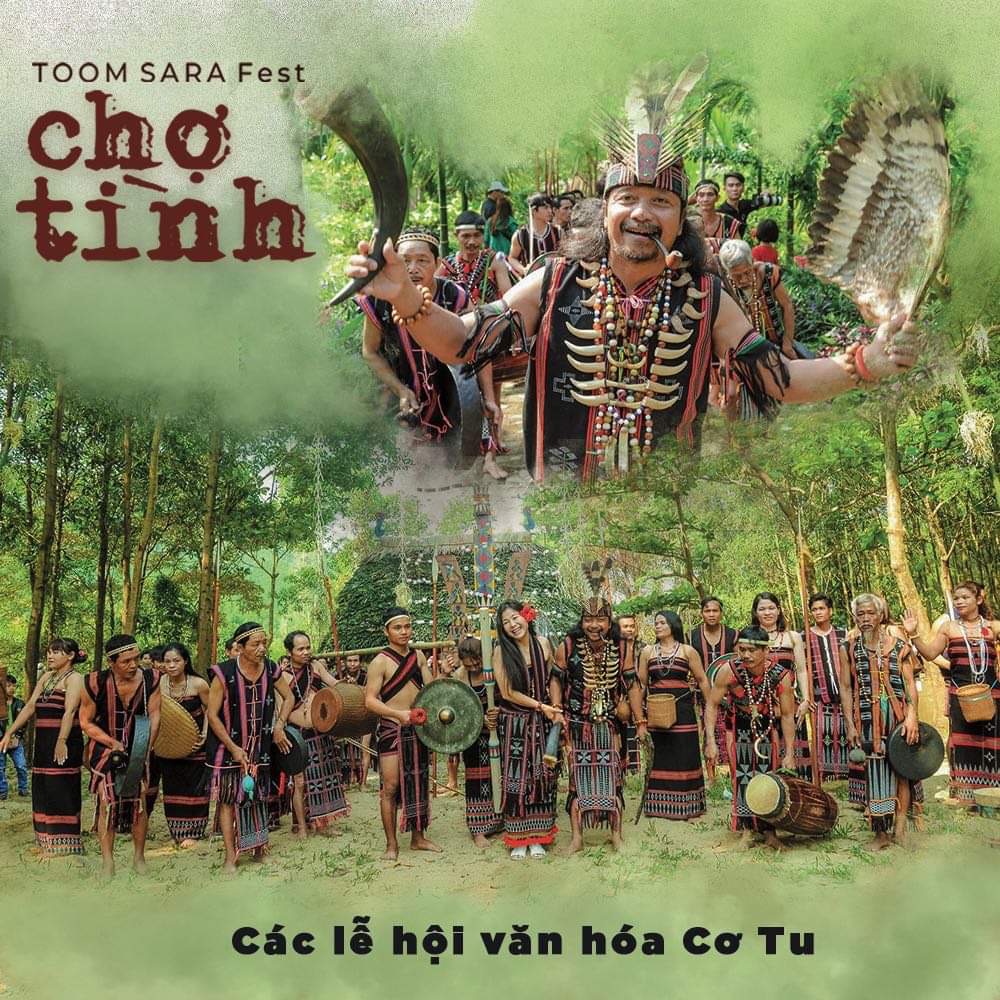 Poster of the 'Toom Sara Fest-Love Market' programme
Highly-impressive floral decorations along the Bach Dang Flower Street which is expected to scheduled to open to the public on 28th day of the 12th lunar month will be very attractive to visitors who want to record memorable moments with their family members and friends over the biggest festival in a year for the Vietnamese.
The focal point of Da Nang's most crowded Tet celebrations will be fireworks shows on Lunar New Year's Eve at the Nguyen Van Troi Bridge, the Phuong Trang vacant land area in front of the Lien Chieu District Administrative Centre, and a vacant site in front of the Hoa Vang District Administrative Centre.
Both locals and visitors can immerse themselves in festive atmosphere with their friends and beloved ones at the 'Tet of the Buffalo 2021' Festival that will be organised at the Hoa Vang District Administrative Centre from 5-7 February.
During the 7-day Lunar New Year break, visitors to the Sun World Ba Na Hills will have a chance to admire the beauty of different types of Tulip flowers at the Tulip Festival, as well as take selfies with the highly-impressive replica of the family of red-shanked douc langurs - the new symbol of Da Nang.
A cuisine festival, plus exciting lion dance performances, will be can't-miss events at the Sun World Danang Wonders (Asia Park) over the forthcoming holiday.
Those who visit the Nui Than Tai Hot Spring Park will enjoy its bathing services and such exciting activities as the picking of the first buds in the Lunar New Year and calligraphy.
Visitors to Da Nang will have the opportunity to enjoy free-of-charge city tours to try Da Nang best foods and explore such popular tourist sites as the Linh Ung Pagoda, the Son Tra Peninsula, the Bridge of Love, the Dragon Bridge, and the Marble Mountains Tourist Area.
Between 14-16 February, you will have the opportunity to experience the distinctive culture of the Co Tu ethnic group in the 'Toom Sara Fest-Love Market' programme at the Toom Sara traditional village, nestled in Hoa Phu mountainous commune in Hoa Vang District. Included will be the 'tung tung da da' dance, ceremonies to celebrate new rice and a bumper crop, and a traditional wedding ceremony.
By THU HA - Translated by M.D
.