Experiencing boisterous atmosphere of Tet rural market right in the heart of Da Nang
January 22, 2022, 17:48 [GMT+7]
The Museum of Da Nang on Saturday hosted the Tet Fair in the campus of the Dien Hai Citadel national special relic site.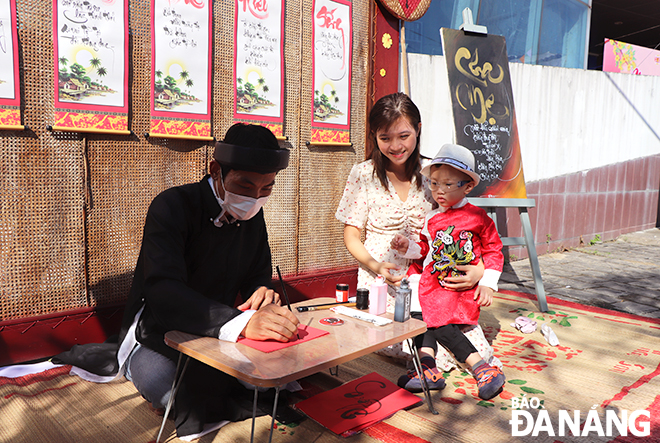 A calligrapher doing calligraphy at the ongoing Tet Fair
Visitors to the event will have the opportunity to immerse themselves in the joyful Tet atmosphere with a number of folk games, and explore 15 booths displaying traditional Vietnamese products such as Nam O fish sauce, Ba Lieu 'banh kho me' (dried sesame seed cakes), Tuy Loan rice papers, grilled coconut cake, 'cha bo' (beef paste) and 'cha heo' (pork paste).
In addition, people will have a chance to make traditional products by themselves, including 'banh chung' (square glutinous rice cakes), 'banh tet' (round glutinous rice cake), Hoi An lanterns, and doing calligraphy.
Mrs. Ho Thi Hong Thanh, residing in Thach Thang Ward, Hai Chau District, said she was really impressed with a diverse range of attractive activities at the event, which helped visitors feel vibrant and bustling atmosphere of these days approaching Tet. The event also provided a good opportunity for children to experience and understand more about the traditional Tet customs of Viet Nam.
The Tet Fair runs until January 23.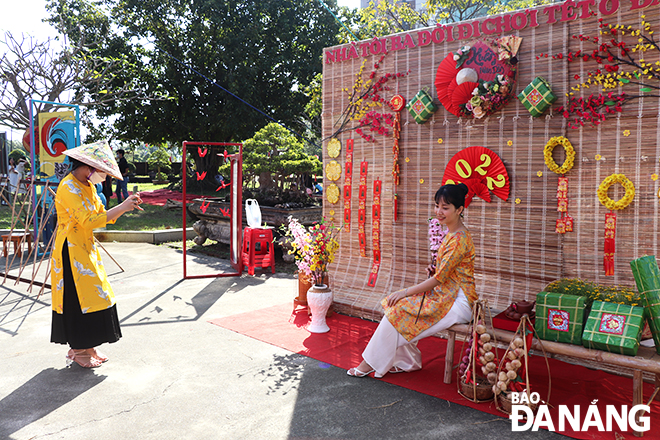 Miniatures scenes featuring the theme of Tet are decorated at the fair to satisfy people's "check-in" photography needs.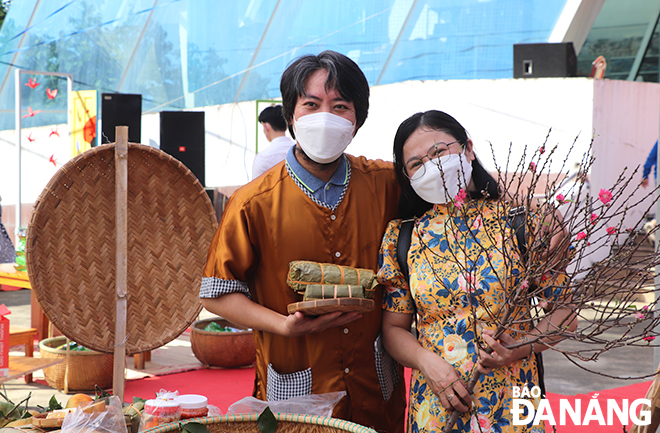 People immerse themselves in the joyful atmosphere of traditional Tet customs and folk games.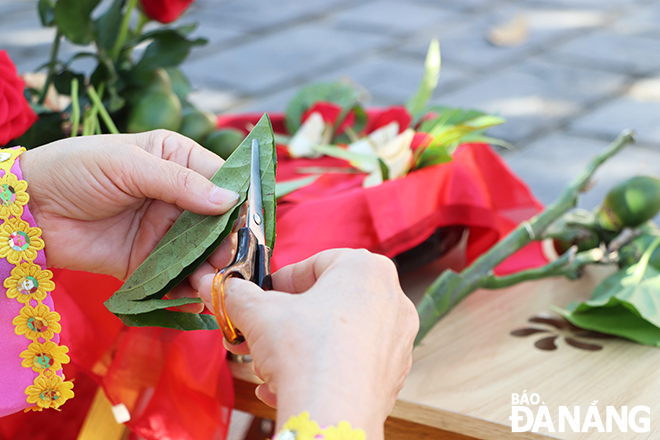 Visitors to the fair will have the opportunity to learn how to make betel nuts, ...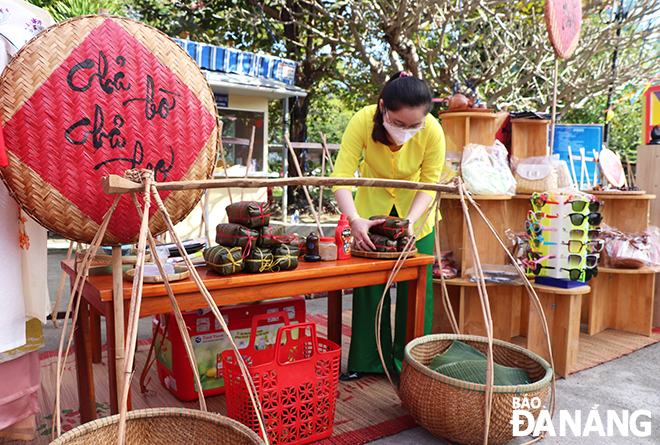 ... ,explore booths displaying traditional Vietnamese products, and ...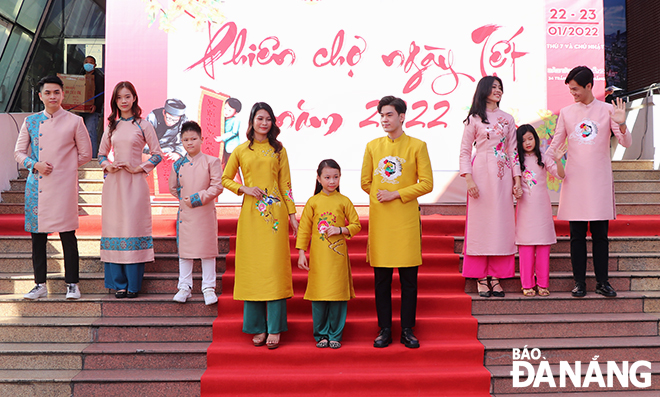 ...enjoy Ao Dai (Viet Nam's traditional dress) fashion shows.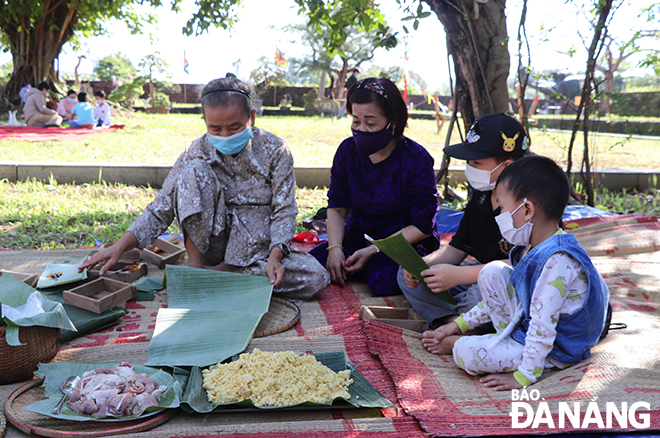 Elderly and child visitors learn to make 'banh chung'.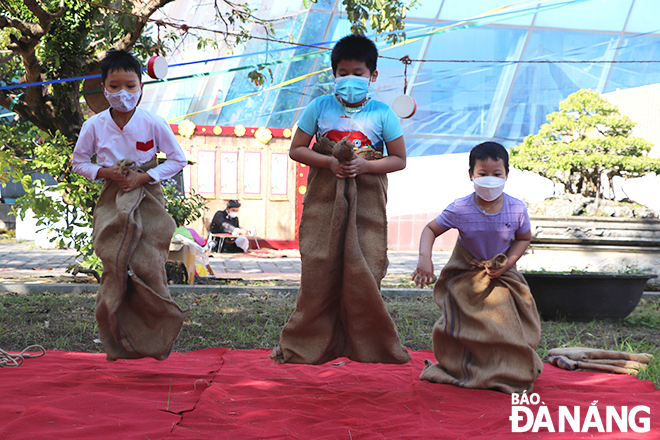 Children happily participating in the game of sack jumping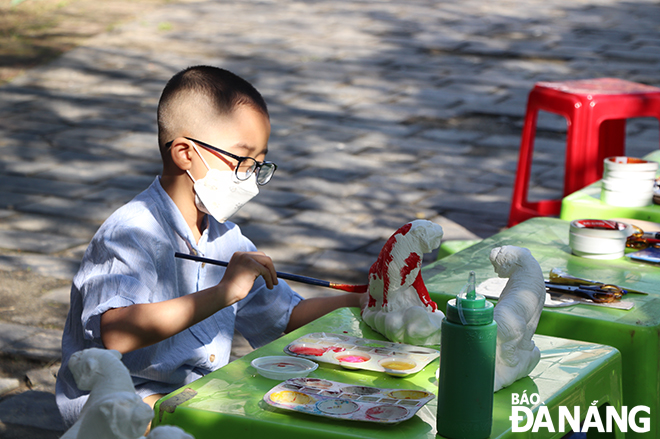 A kid painting colour on his plaster statue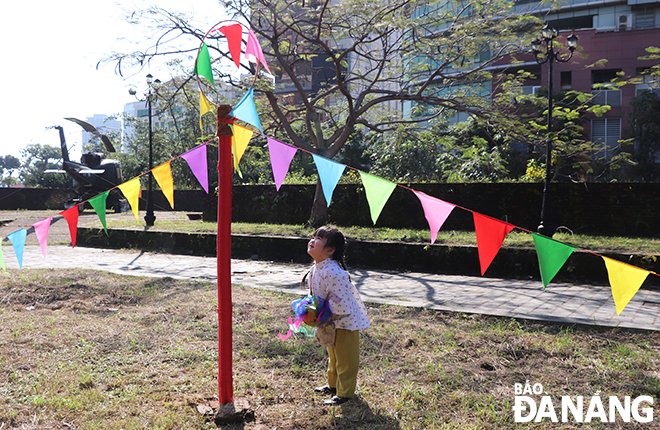 A little girl enjoying the game of throwing a ball.
Family members learn how to make Hoi An lanterns under the guidance of an experienced artisan
Reporting by XUAN DUNG - Translating by M.DUNG
.