Two Da Nang projects gain silver prizes of National Architecture Awards
January 03, 2022, 19:04 [GMT+7]
Two buildings in Da Nang have been awarded with silver prizes at the recently-held National Architecture Awards 2020 – 2021.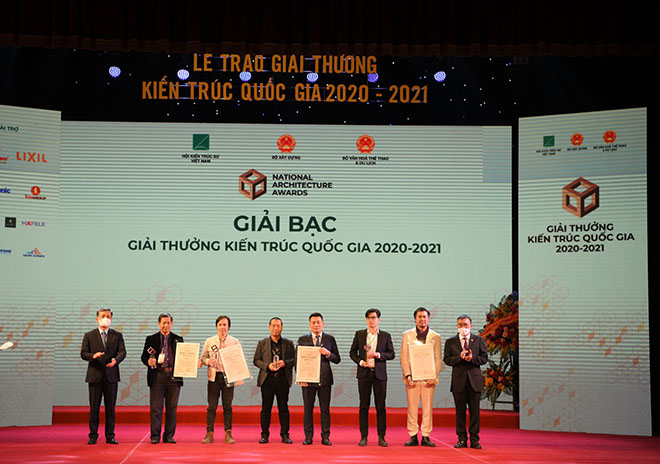 The silver prize winners are honoured. Photo: Viet Nam Association of Architects
In detail, one is the 'Mrs Loan House' in Hai Chau District designed by architect Huynh Tuan Huy in the category of housing architecture whilst the other is The Code Hotel in Son Tra District by architects Ho Mong Long and Nguyen Van Dong Minh in the category of public architecture.
The contest' organisers received 212 entries, of which 48 most outstanding designs in nine different categories were honoured.
In detail, five gold, 16 silver and 27 bronze prizes were given out to outstanding works at the event.
The awards aimed to honour architects who have created many modern architecture designs associated with local cultural identities, thereby ensuring a good living environment for the community amid the adaptation to climate change and COVID-19 pandemic.
The contest also encouraged the application of advanced technologies in designs amid the burgeoning 4.0 Industry and under the national government's digital transformation promotion policies.
The biennial awards were launched in 1994 as part of the official State Awards system in the field of architecture.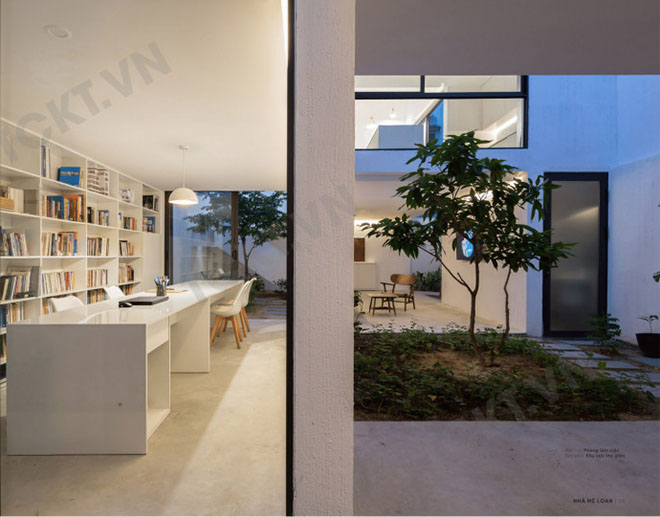 A view of the 'Mrs Loan House' project in Hai Chau District. Photo: Viet Nam Association of Architects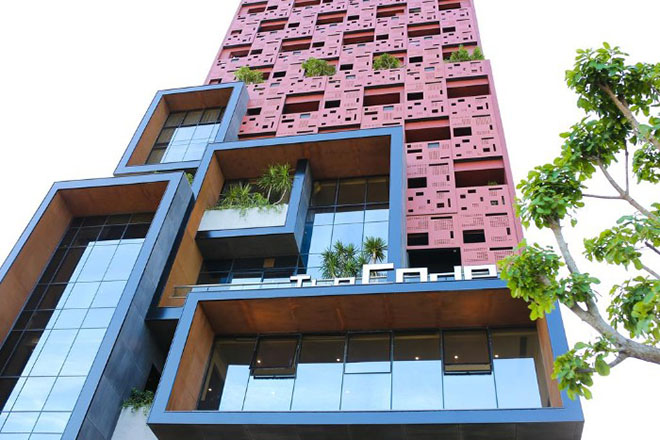 The Code Hotel's unique architecture in Son Tra District. Photo: Viet Nam Association of Architects
Reporting by TRIEU TUNG- Translating by A. THU
.