Entertainment venues in Da Nang bustling on children's day
June 01, 2022, 15:26 [GMT+7]
This year's International Children's Day falls in the middle of the week, so many families choose to spend their free time during weekdays at entertainment venues in the city to celebrate the special day for their children.
As noted by our reporters, downtown entertainment areas and Helio night market are packed with visitors on weekdays. Many parents take advantage of their favourable time to take their children outside.
Last year, many activities in celebration of International Children's Day were postponed due to the impact of COVID-19. This year, children across Da Nang can comfortably enjoy their holidays with their families on their special day as the city has brought the COVID-19 outbreak under control.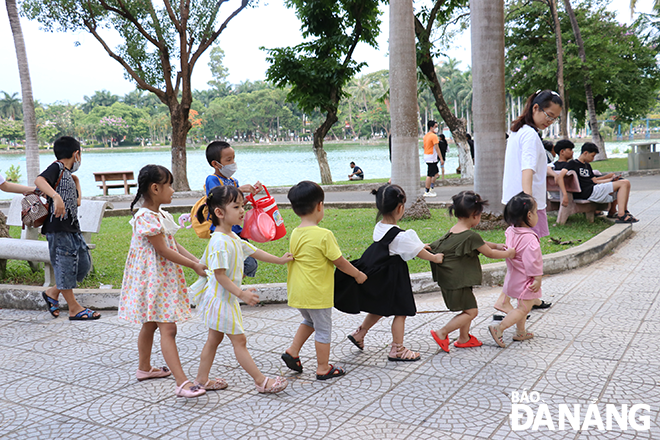 A group of children are taken to the March 29 Park to visit the zoo and experience funny games. Photo: THU DUYEN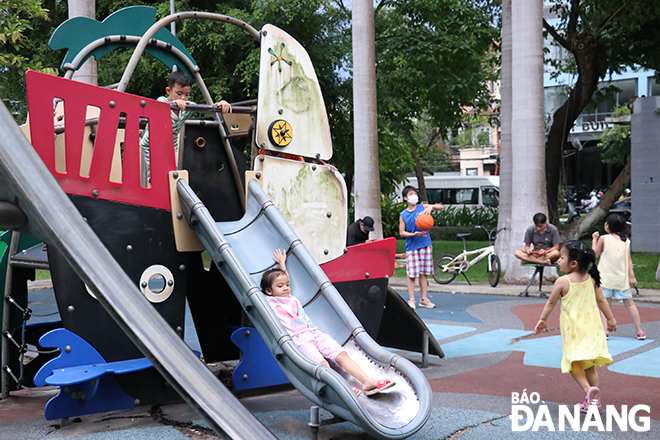 The city's March 29 Park is an attractive outdoor entertainment venue for children. Photo: THU DUYEN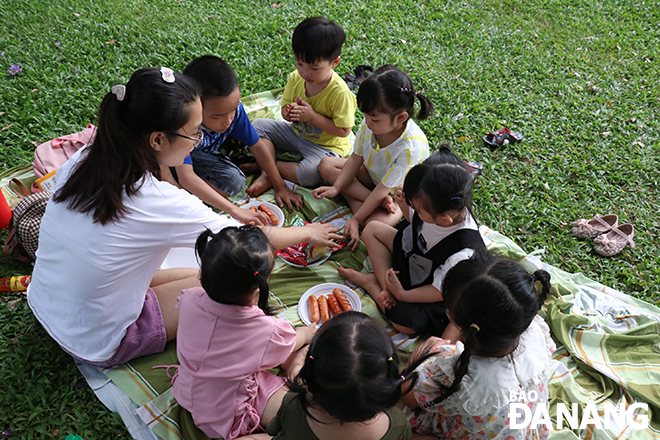 After the park tour, the children enjoy a meal to replenish their energy. Photo: THU DUYEN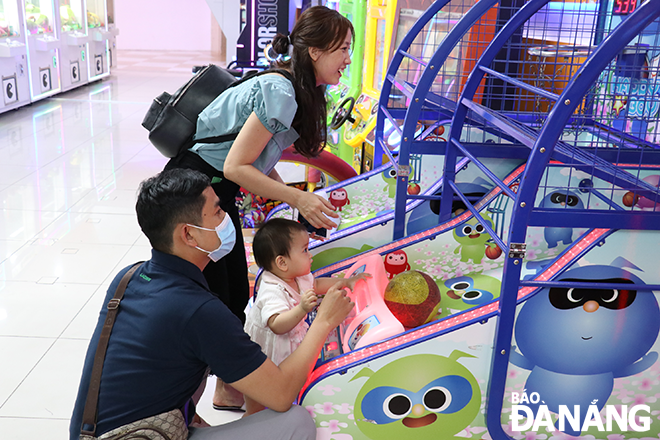 Many parents prefer to choose indoor entertainment venues due to their cool atmosphere and variety of funny games. Photo: THU DUYEN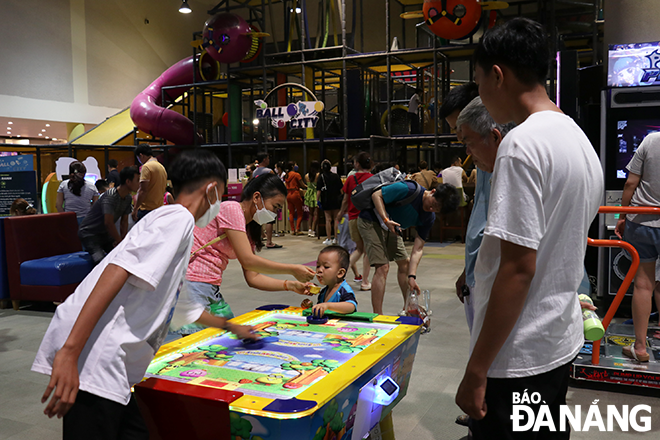 The family of 3 generations hangs out together at the Helio amusement park. Photo: THU DUYEN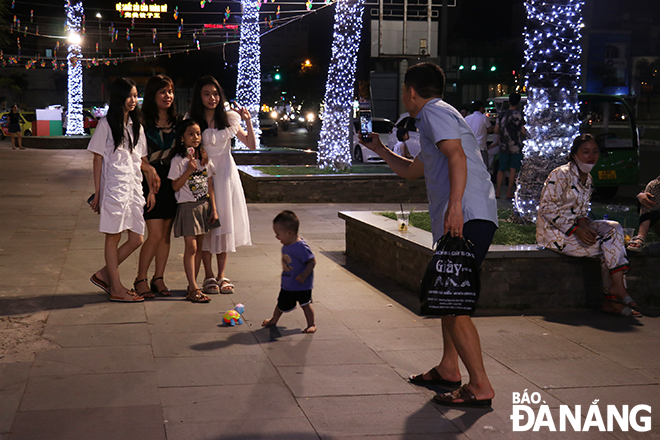 Many families do not forget to record memorable moments. Photo: THU DUYEN
Reporting by QUOC CUONG, THU DUYEN - Translating by M.DUNG
.