Da Nang festival in hope for bumper fish catches
August 04, 2022, 17:14 [GMT+7]
A festival to pray for bumper catches of fish in the autumn-winter season took place on Wednesday at Whale Tomb of the Han River border gate in Nai Hien Dong Ward, Son Tra District, featuring traditional rituals, bearing the typical cultural identity of the fishermen.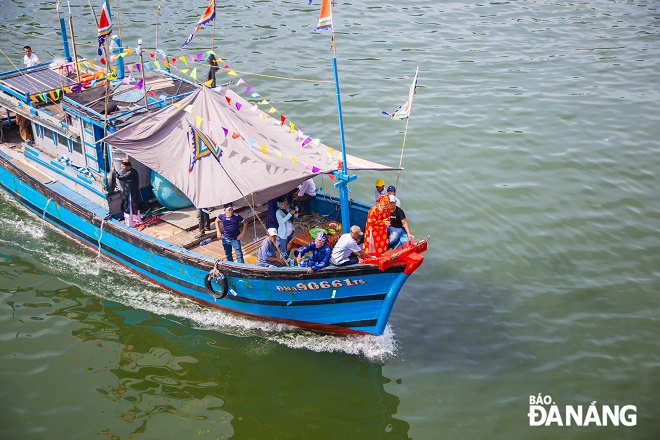 Fishermen perform a ritual to bring the "Water God" to the shore
The ritual part included the ceremony of worshiping the gods, the main prayer ceremony for the winter fish season 2022, attracting nearly 100 participants.
Fisherman Nguyen Sy Hung, residing in Nai Hien Dong Ward shared: "This is an important festival for fishermen. Through the festival, we hope for a bountiful harvest, creating a premise for a full and prosperous life, contributing to protecting the Fatherland's sacred sovereignty of the sea and islands.
This festival encouraged fishermen to reach out to sea and maintain fishing journeys, in tandem with promoting the beauty of the culture of fishermen in coastal areas.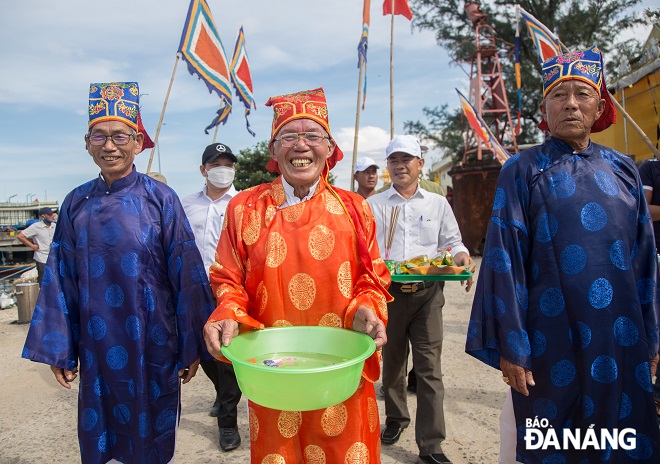 The oldest and most prestigious fisherman will be elected as the representative to perform the rituals.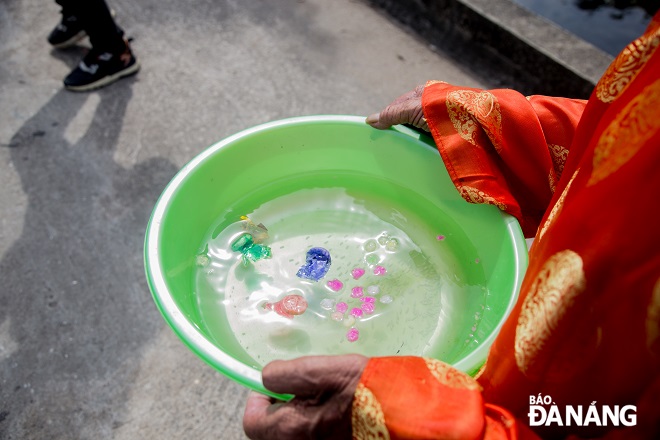 A bowl of water taken from the sea are brought to the shore by fishermen to perform rituals for peace.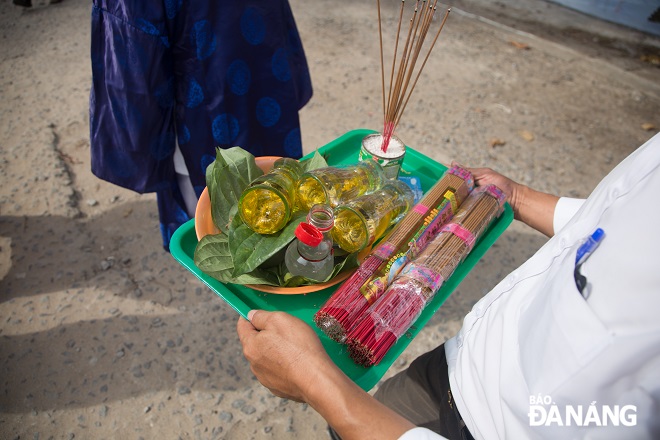 The tray of offerings to the "Water God" taken by the fishermen includes incense, wine and betel nuts.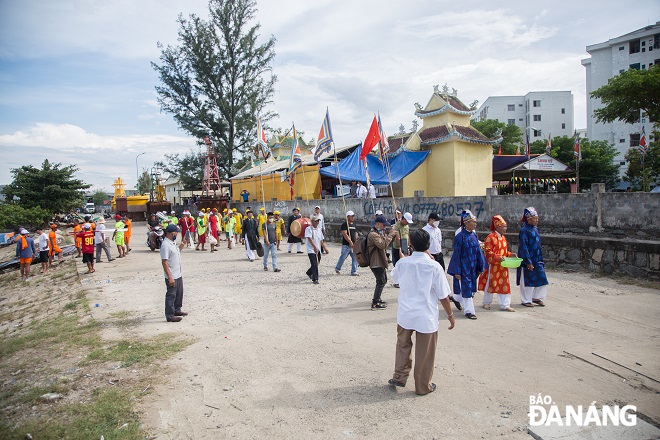 A large number of residents join the festival.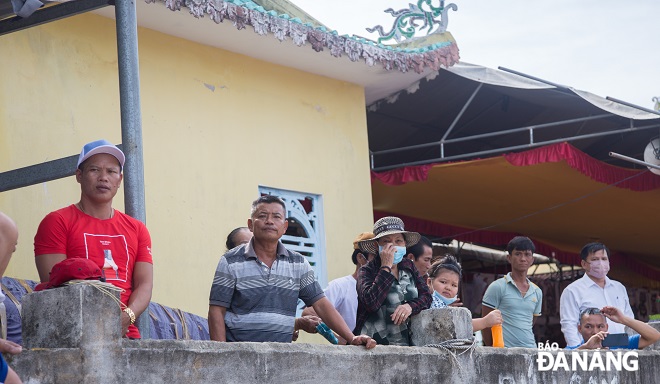 Many locals observe the activities at the festival.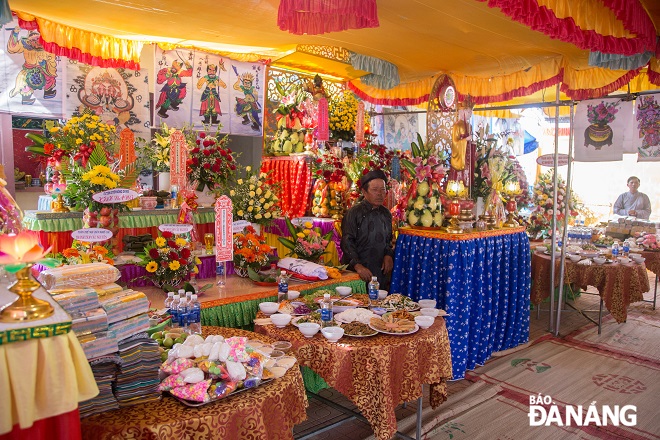 The festival is prepared very carefully and methodically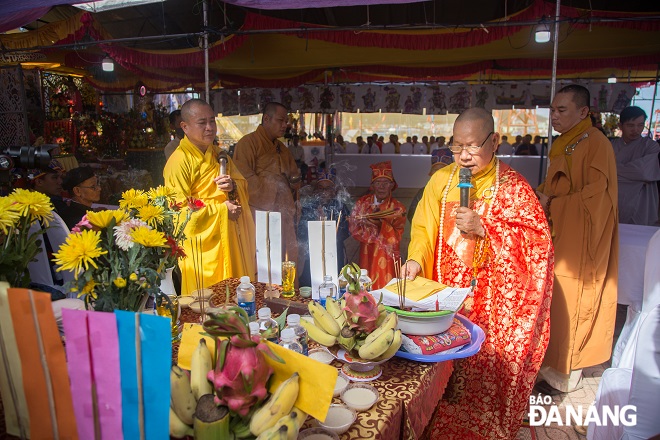 Buddhist monks and nuns attend the festival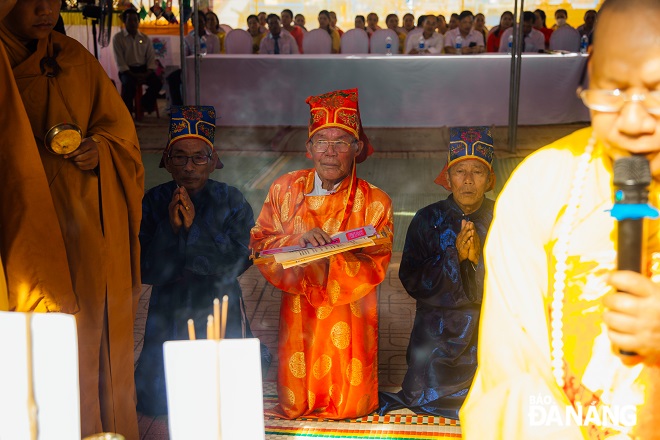 The ritual prays for favourable weather and a bountiful fishing season.
Reporting by CHANH LAM, QUOC CUONG - Translating by A.THU
.