Franco-Vietnamese Days of Innovation to open in HCM City on 18 Oct
Published: October 15, 2018
The Consulate General of France in HCM City will host the first Franco-Vietnamese Days of Innovation from October 18-20.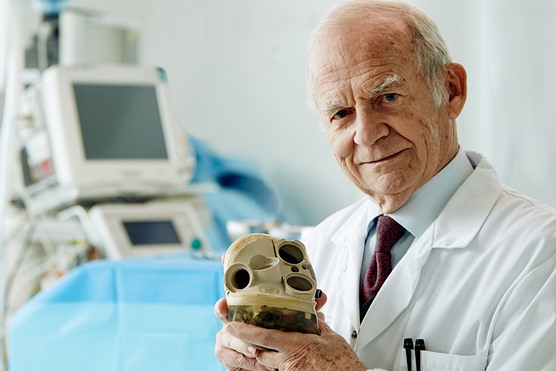 Professor Alain Carpentier will give a speech at Health Day, one of three main activities of the first Franco-Vietnamese Days of Innovation event, to be held from October 18 to 20 in HCM City. — Photo www.epo.org
The event is part of the celebrations of the 45th anniversary of bilateral diplomatic relations and the fifth anniversary of the Viet Nam – France strategic partnership.
Every year, France is gaining in the rankings of the most innovative countries, in sectors of the future such as electronics and digital, among others, according to organisers.
The event will introduce French innovative projects in the medical field, scientific research and digital field. It is expected to generate ideas for projects, especially among local youth.
The Franco-Vietnamese Days of Innovation will include Health Day on October 18 at Pham Ngoc Thach University of Medicine in District 10; the Sustainable Development Day on October 19; and the Digital Image Day on October 20 at the Institute of Cultural Exchange with France (IDECAF) in District 1.
The Health Day will introduce the latest therapeutic innovations, particularly in cardiology with the Carmat heart, the world's most advanced artificial heart for patients with advanced bi-ventricular heart failure, as well as oncology and neurology.
Professor Alain Carpentier, who has worked on the design of the Carmat heart for years, will give a speech at the event.
The Sustainable Development Day will feature French scientific research, documentary screenings, and meetings with French researchers.
The Digital Image Day will offer visitors an opportunity to look behind the scenes of digital creation and interact with French professionals.
All three programmes will be presented in both French and Vietnamese.
Participants can register to attend Health Day at https://bit.ly/2EbJWbO. The two other events are free.
(Source: VNS)
.