Vietnamese startup raises 7 million USD from Silicon Valley
March 07, 2019, 12:21 [GMT+7]
Elsa Speak, an English learning application, has successfully raised 7 million USD in funding from Google and Silicon Valley in the US.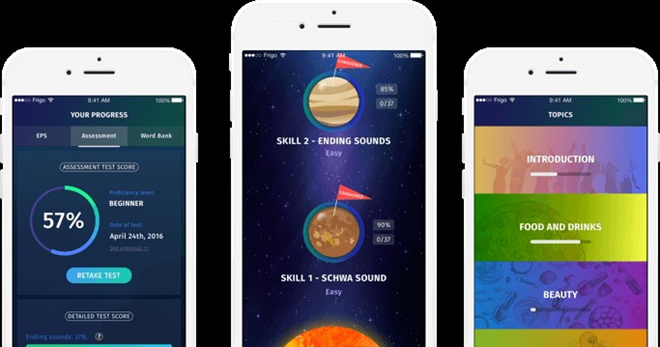 Elsa Speak is an English learning application. (Photo: elsaspeak.net)
The successful capital call raises Elsa Speak's total investment capital to 12 million USD from well-known funds in Silicon Valley and Asia.
This funding came from Gradient Ventures.
This is a venture capital fund investing in artificial intelligence (AI) in Google, aiming at providing financial support and technological advice to startups in the field of AI.
Zachary Bratun-Glennon, partner at Gradient Ventures, said Elsa was a fun and effective language learning solution for learners globally.
Van Dinh Hong Vu, CEO of the startup, said that this round of funding would help Elsa accelerate its development speed and explore new markets such as Japan, Indonesia and India.
"We were eager to work with experts from Google to continue developing a team of technology talents, as well as advanced AI features to meet the learners' needs all over the world," she said.
She added that she would use the new capital to recruit computer engineers and scientists in the field of AI and open a representative office in Tokyo.
Elsa would also introduce new features, promote community-based learning and build more advanced AI features to assess and train other speaking elements such as rhythm and intonation by the end of this year.
Viet Nam was the fastest growing market for Elsa, she said, having grown by 400% last year.
(Source: VNS/VNA)
.