Golden Sky Tower at Asia Park – the highest of its kind in Viet Nam
Published: September 08, 2016
The Golden Sky Tower, the highest free fall tower in Viet Nam, has officially opened to the public at Da Nang's Asia Park on 2 September street. This has helped to bring the total number of outdoor rides at the park to 19.
The new tower is one of the most unique products manufactured by Italy's SBF Visa Group, the world's prestigious brand specialising in producing adventure rides.
Golden Sky Tower is one of the world's most adventurous. It was inspired by the images of a golden tower and the mythical mascot Kinnara living in Himmapan, a legendary forest in the Himalayas.
The 47m-high tower boasts a sophisticated design. It has 24 seats set in a circle, each with individual protection bars, and a magnetic braking system in order to ensure the absolute safety of riders. It slowly raises visitors to the tower's maximum height to enjoy the panoramic view of Da Nang, and then falls freely to the ground at a speed of nearly 70 km per hour.
This is the 5th thrilling ride to have been introduced at the Asia Park this summer. The 4 previous ones are Sky Treasure, Love Locks, The Flying Kirins, and Singapore Sling.
Here are some photos of the new Golden Sky Tower.
The 47m-high tower …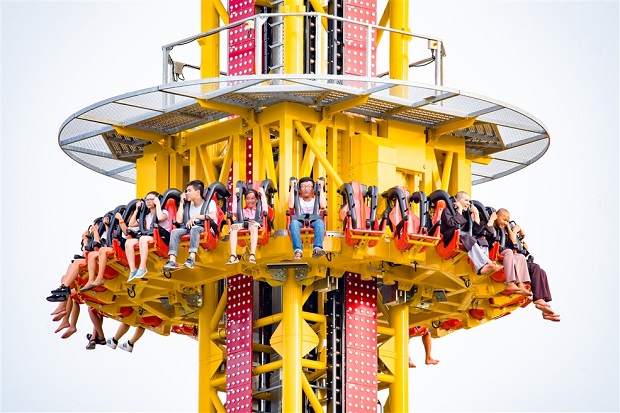 … and its 24 seats.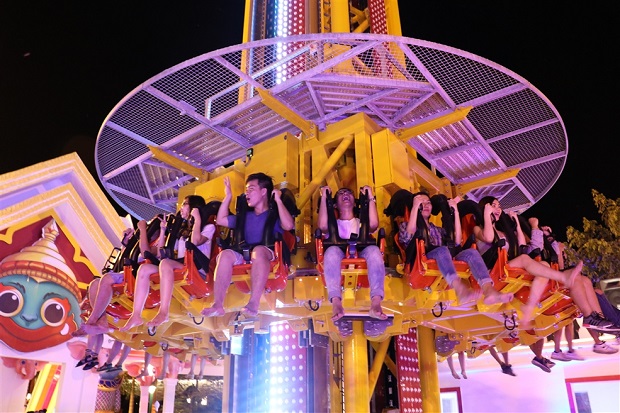 Visitors enjoying the ride
Thrilling moments during the game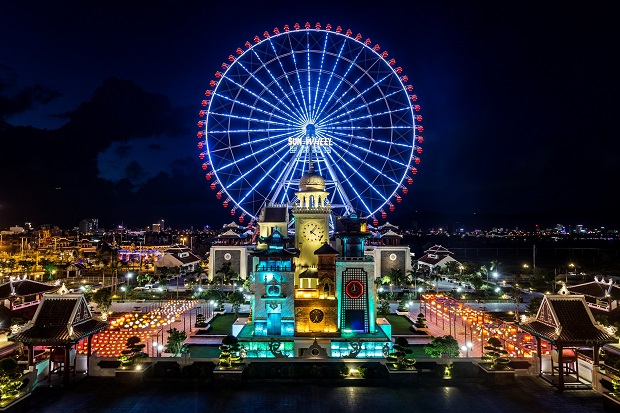 The Asia Park at night
.