Close-up look at USS Carl Vinson
Published: March 06, 2018
An aircraft carrier-led group of the US Navy ships docked in the Tien Sa Port on Monday to pay their first-ever visit to Da Nang.
They are the aircraft carrier USS Carl Vinson, missile cruiser USS Lake Champlain, and missile destroyer USS Wayne E Meyer.
Reporter Chung Anh from DA NANG Newspaper got aboard the USS Carl Vinson whilst it was being anchored at the pontoon bridge No 0, around 1km away from the Tien Sa Port, and got a close-up look.

USS Carl Vinson is the pride of the US Naval force. Launched in 1980, the ship is the U.S. Navy's third Nimitz-class supercarrier.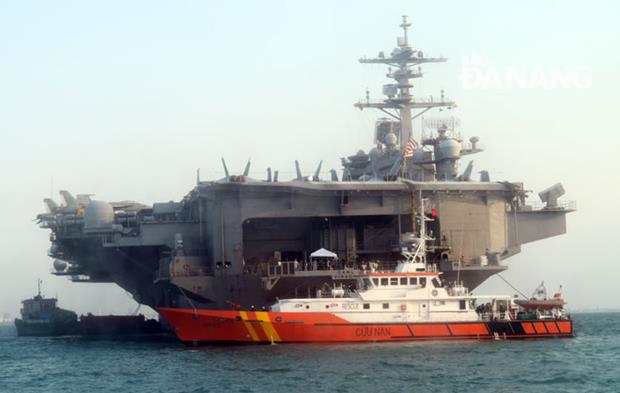 It is described as a 'floating city' which is fitted with numerous modern military equipment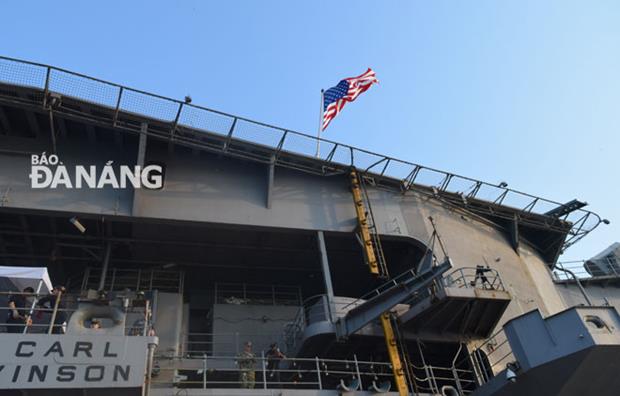 The ship has a displacement of 101,300 tons and measures 332.8 meters in length and 76.8 meters in width.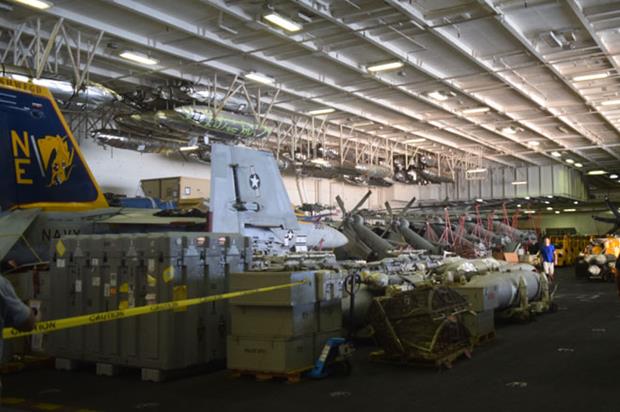 It features 2 Westinghouse A4W nuclear reactors and 4 steam turbines.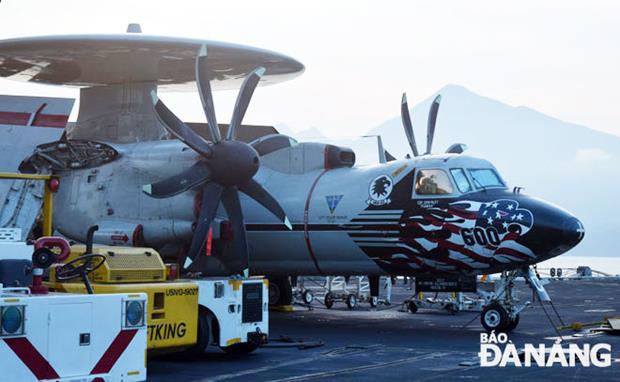 It has 2 anti-ship missile defence systems, 2 surface-to-air missile launchers, 3 anti-ship missile defense systems, and an electronic anti-torpedo defense system.
.