ABC Bakery introduces dragon fruit bread to help famers amid coronavirus outbreak
February 21, 2020, 11:46 [GMT+7]
The outbreak of the new coronavirus in China is hurting dragon fruit growers in Viet Nam. Prices of dragon fruit has fallen significantly since China began suspending imports of Vietnamese goods, including fruits, via the Lao Cai International Border Gate in the namesake province from 30 January.
Therefore, dragon fruits now face being wastefully disposed of as local demand struggles to match the excess supply.
To help Vietnamese dragon fruit growers overcome their difficulties, Mr Kao Sieu Luc, the General Director of the Asia Bakery and Confectionery (ABC Bakery) Co.Ltd., has come up with the idea of making dragon fruit bread.
ABC Bakery's dragon fruit bread has captured much attention from its customers throughout the country, including those in Da Nang since ABC Bakery has introduced new flavours and ingredients into their bread.
In Da Nang, you can buy the dragon fruit bread at 109 on 30 April Street, 132 Le Duan, and 284 Trung Nu Vuong.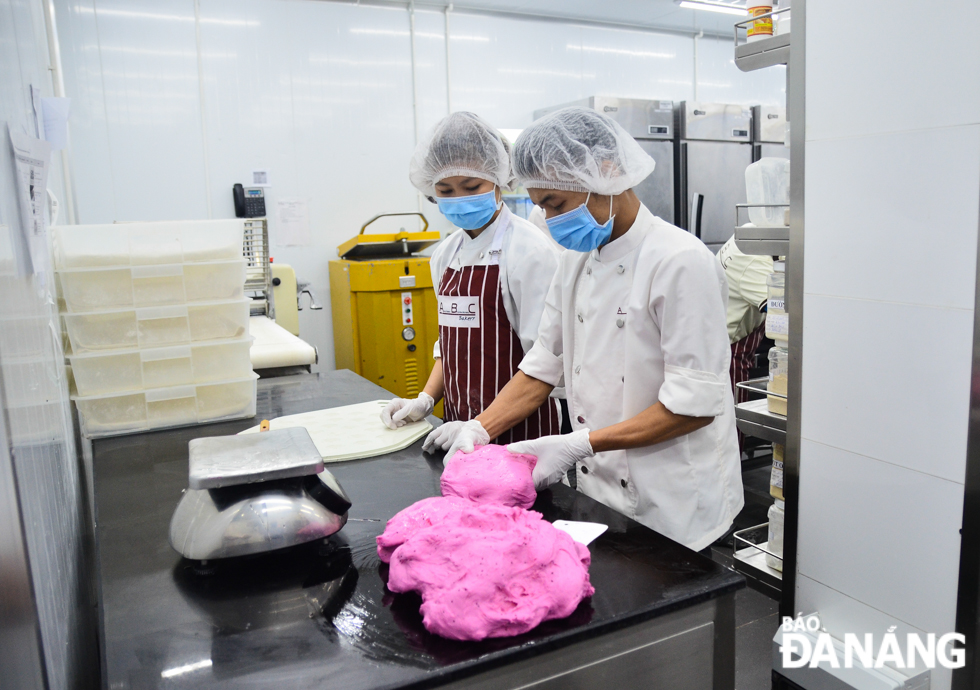 Baker Luc found the perfect recipe for delicious loaves of dragon fruit bread by replacing 60 percent of the water used in making the dough with a dragon fruit smoothie.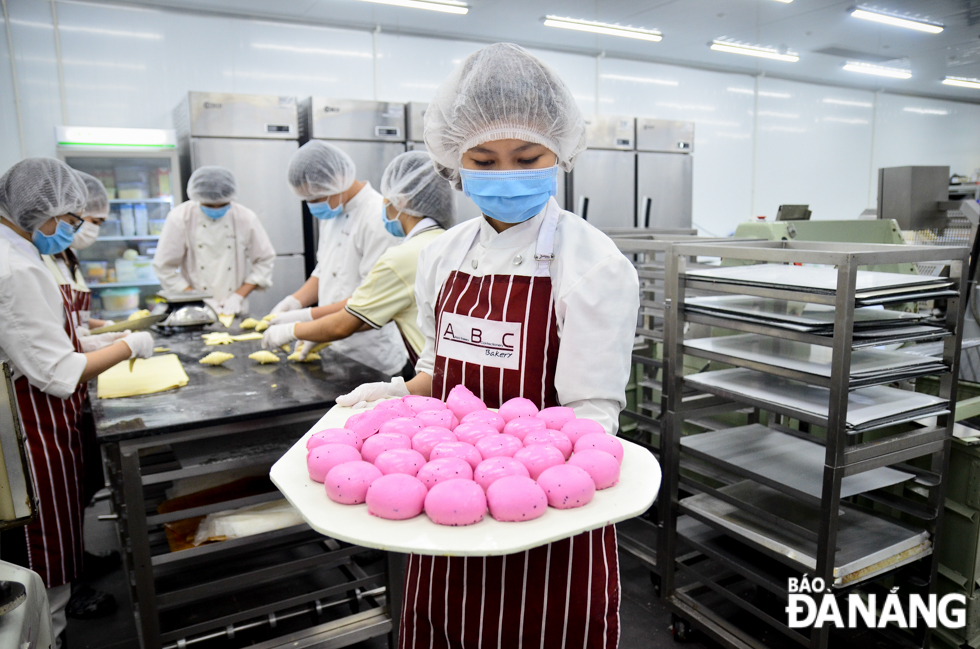 Bread dough is shaped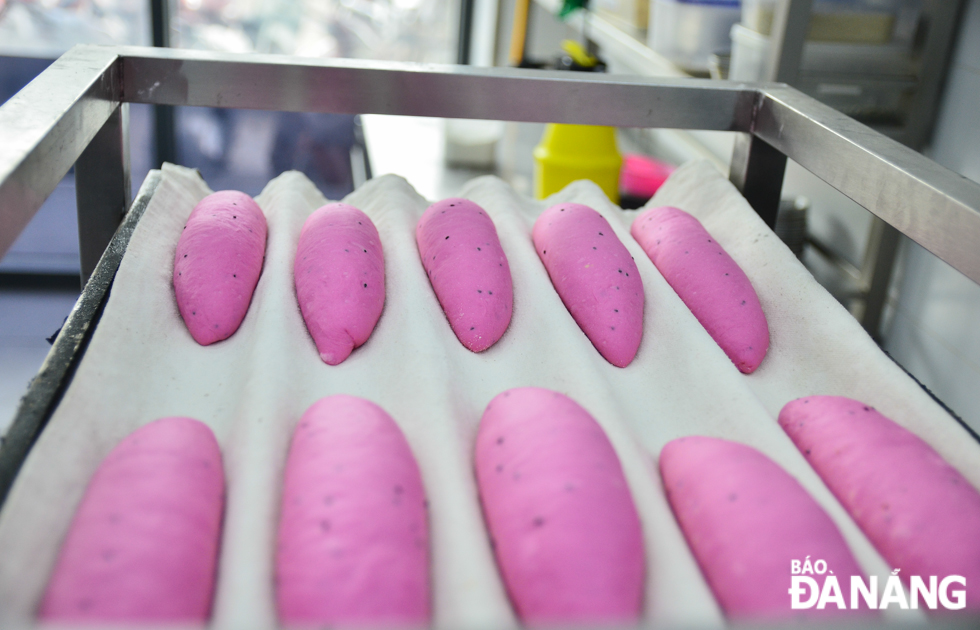 The bread appears darker in colour with a natural flavour and fragrance, without being overpowered by the fruits' sweetness.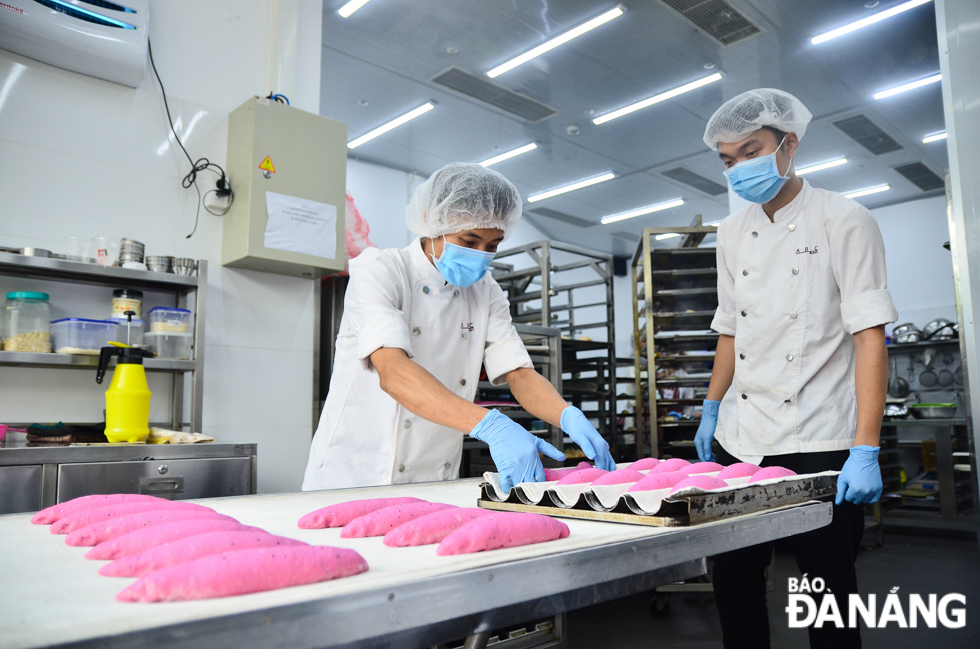 A batch of bread dough is being prepared for baking
A batch of bread dough is put into the oven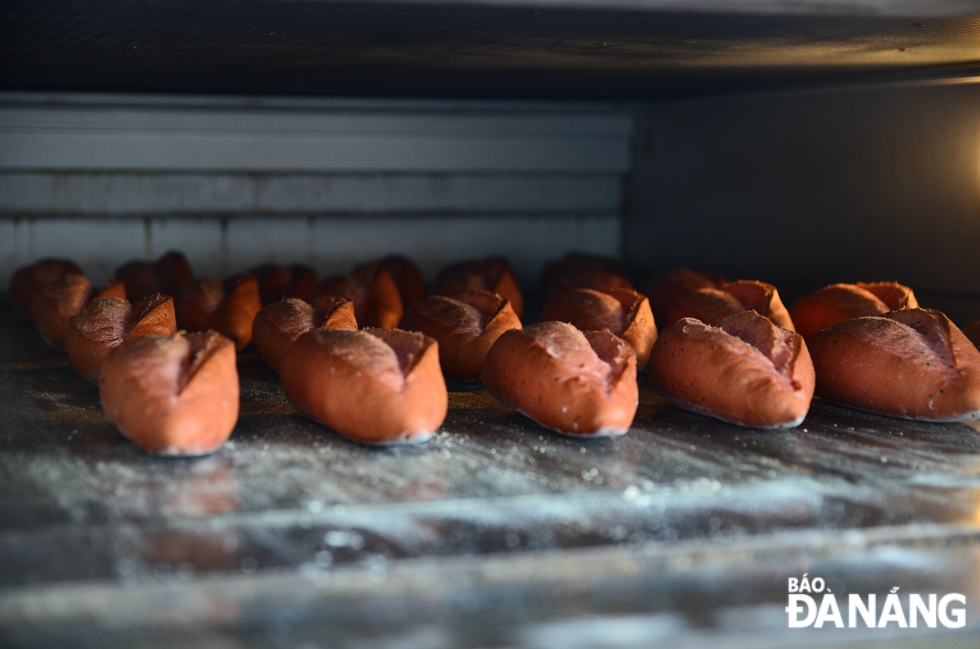 Bread dough will be baked for 30 minutes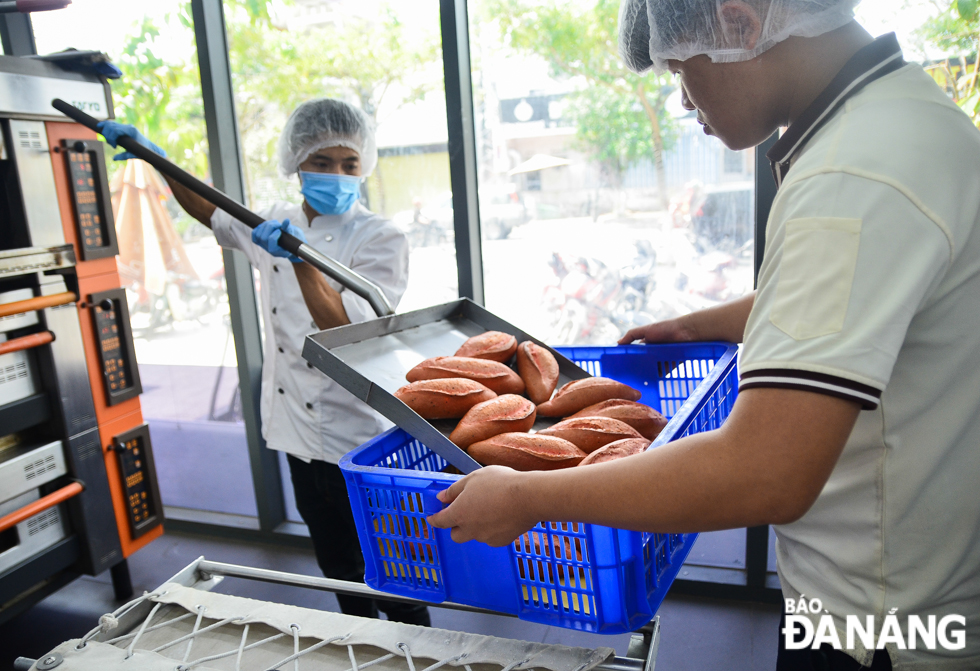 ABC Bakery now sells two types of dragon fruit bread, an 'original' recipe that comes at VND6,000 per loaf, and a 'special' recipe with added taro that fetches VND18,000 apiece.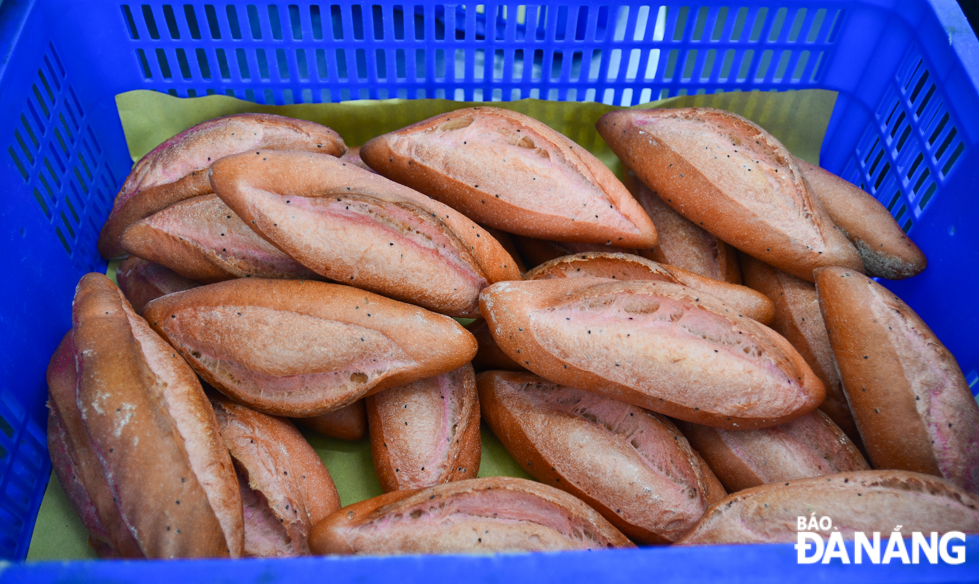 The dragon fruit bread features the natural flavour and fragrance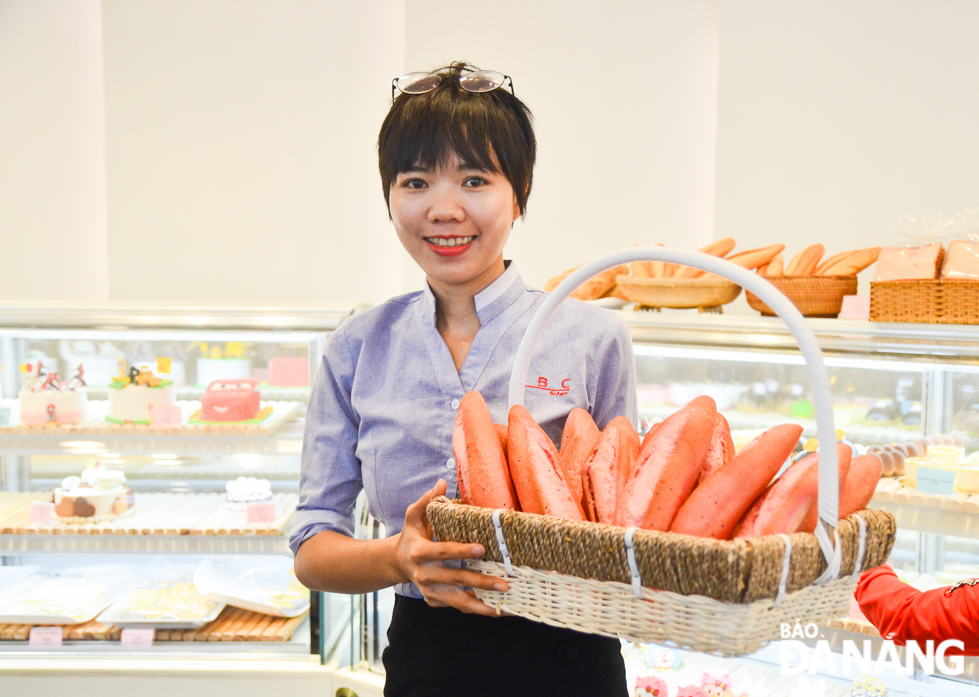 A total of 400 loaves of dragon fruit bread are sold at the ABC Bakery stores across the city every day
By TRUONG KY, NGUYEN LE - Translated by MAI DUNG
.