Crowds in the city gather to see rare solar eclipse
June 22, 2020, 18:39 [GMT+7]
Hundreds of people across Da Nang witnessed one of the world's rarest astronomical events, a spectacular solar eclipse known as the 'Ring of Fire'
The most dramatic annular eclipse in years was seen from parts of Africa, the Middle East, and Asia.
Some parts of Viet Nam like Ha Noi, Ho Chi Minh City and Da Nang were treated to only a partial eclipse.
The partial eclipse reached Da Nang at 1.30 pm and it reached its peak at 3.04pm
Crowds in Da Nang gathered at the East Sea Park on Sunday afternoon to raise their eyes to the skies to catch the annular solar eclipse, the last of the decade.
The annular eclipse happens when the Moon covers the Sun's centre, leaving the Sun's visible outer edges to form a 'ring of fire' or annulus around the Moon. The next annular eclipse visible from Viet Nam will occur in 2031.
Here are some photos of the solar eclipse seen from Da Nang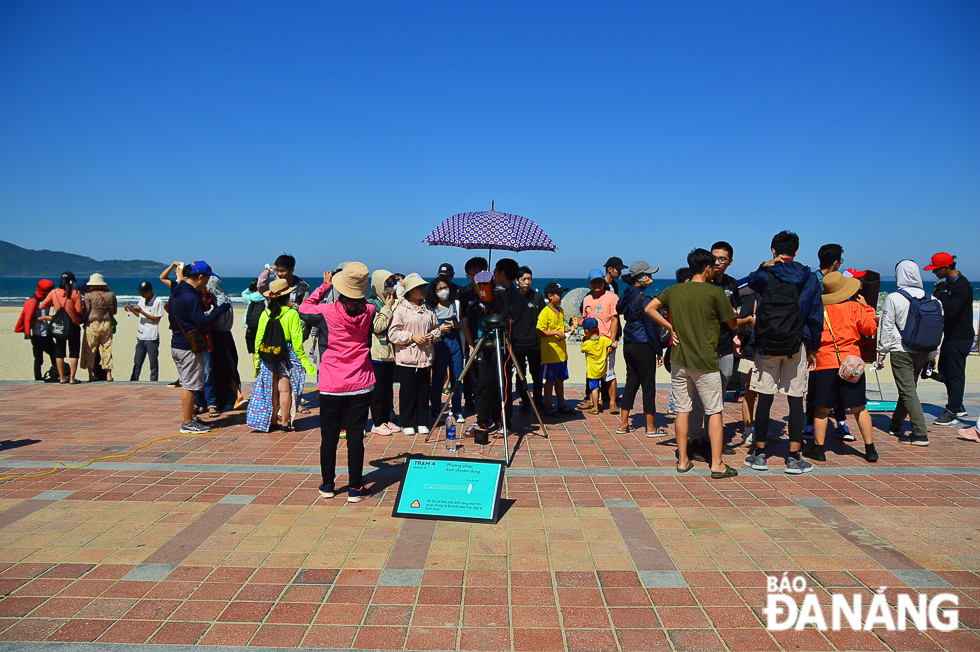 More than 100 skywatchers gathered at the East Sea Park on Sunday afternoon to witness the most dramatic "ring of fire" solar eclipse in years.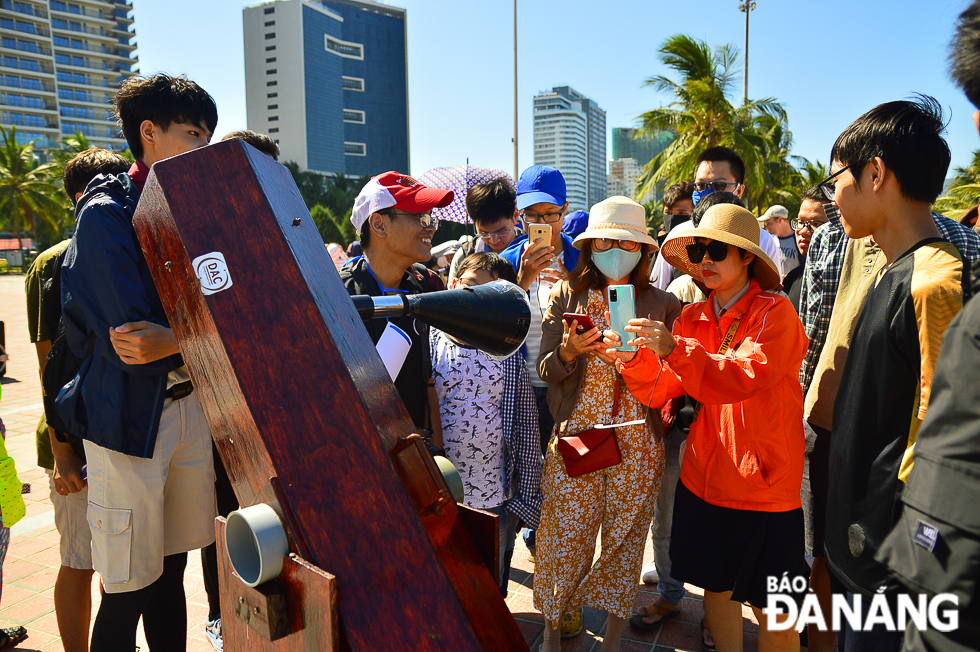 People watching an annular eclipse image from a reflecting telescope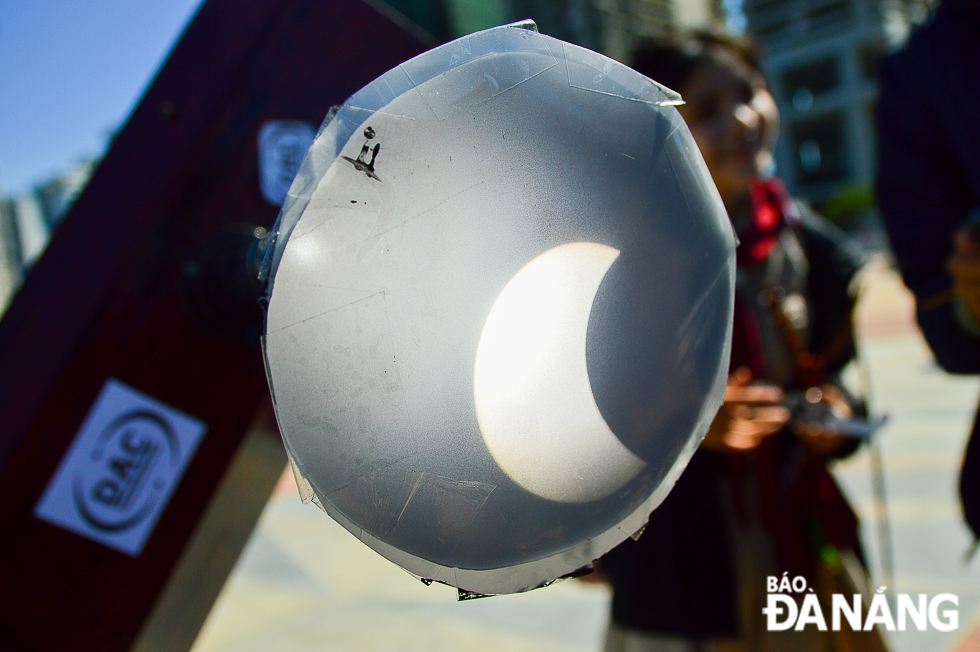 The annular eclipse image viewed from the reflecting telescope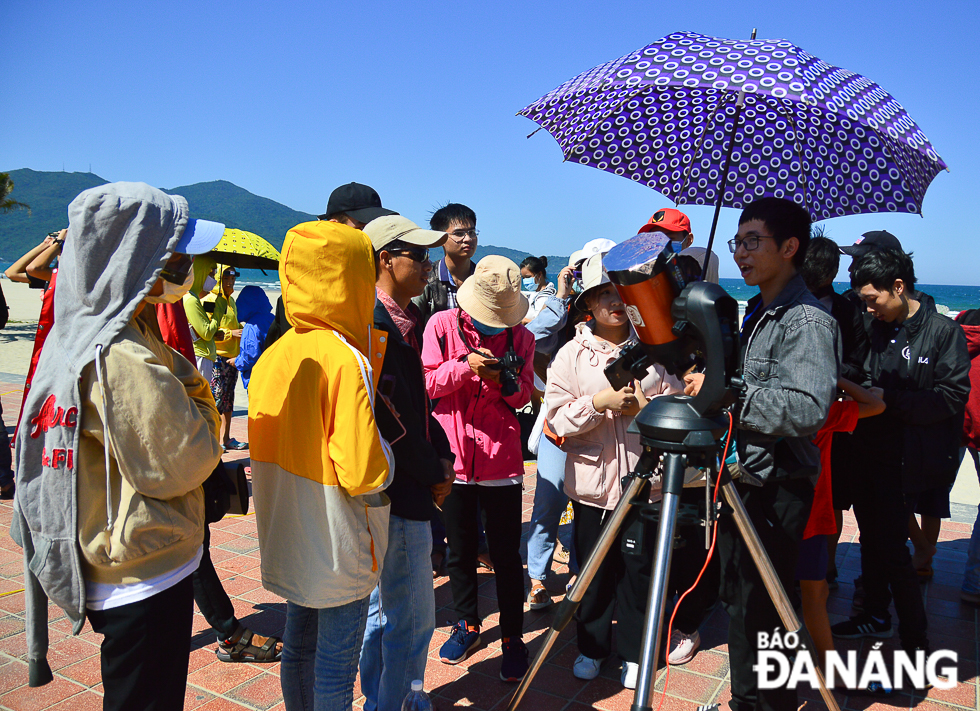 Many people watching the annular eclipse through a telescope with a solar filter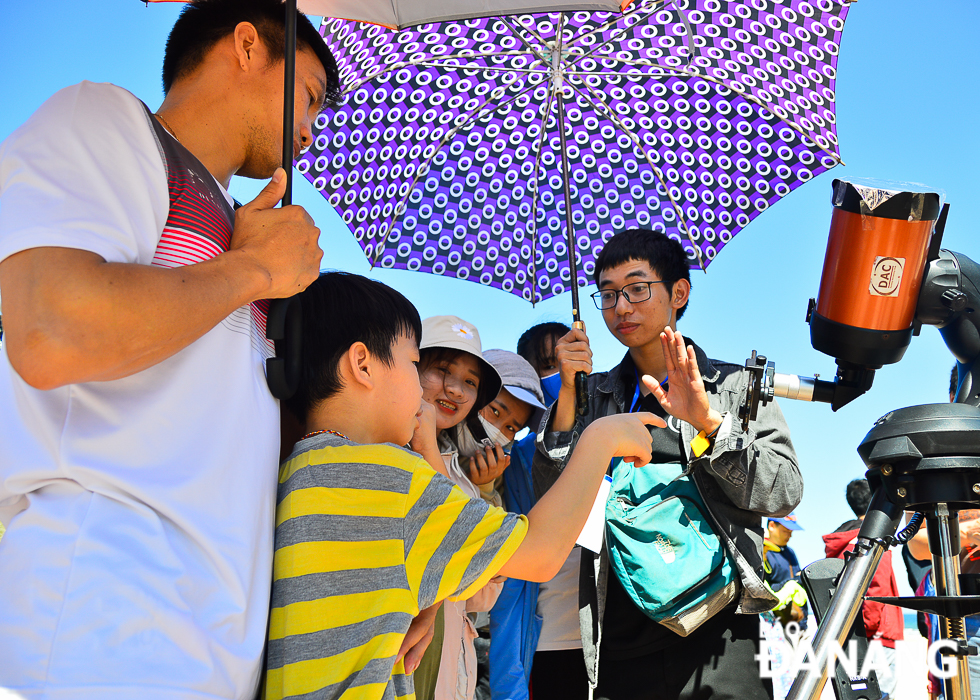 Nguyen Nhat Cuong (right), a member of the Da Nang Astronomy Club, explaining the annular eclipse for participants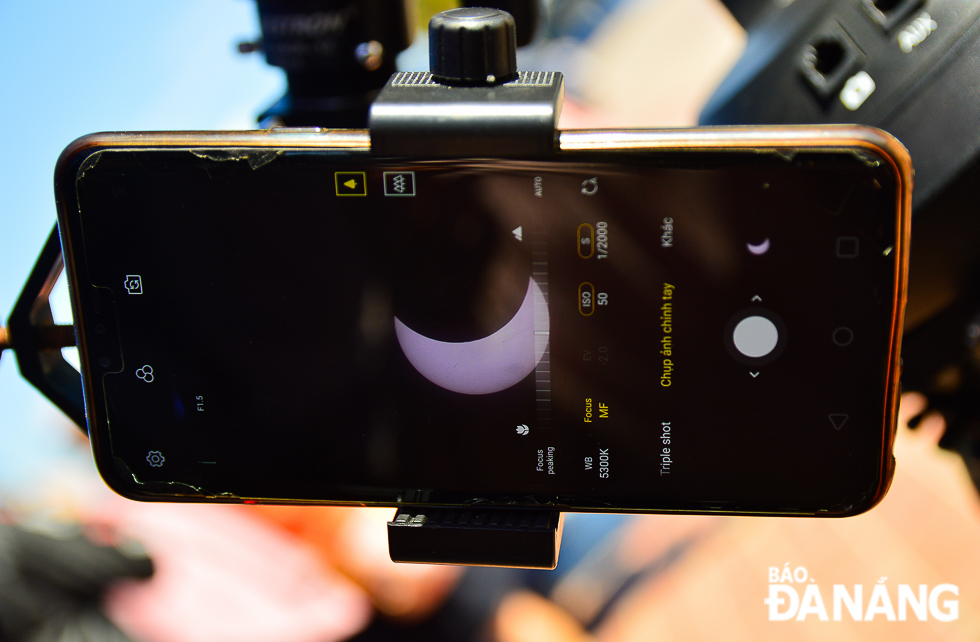 The 'ring of fire' solar eclipse seen from a cell phone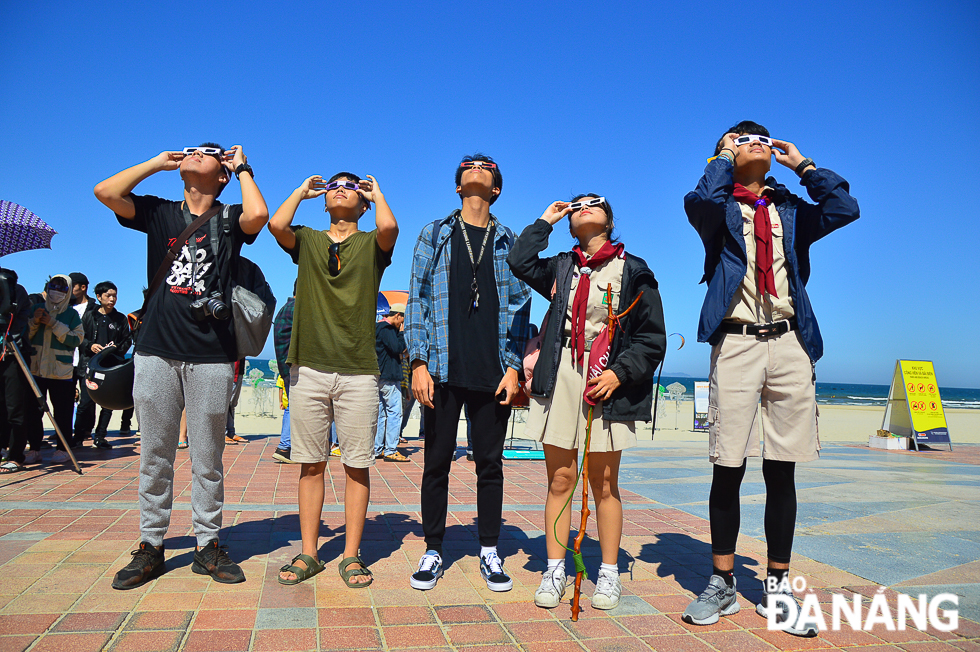 A group of young people using special glasses to watch the eclipse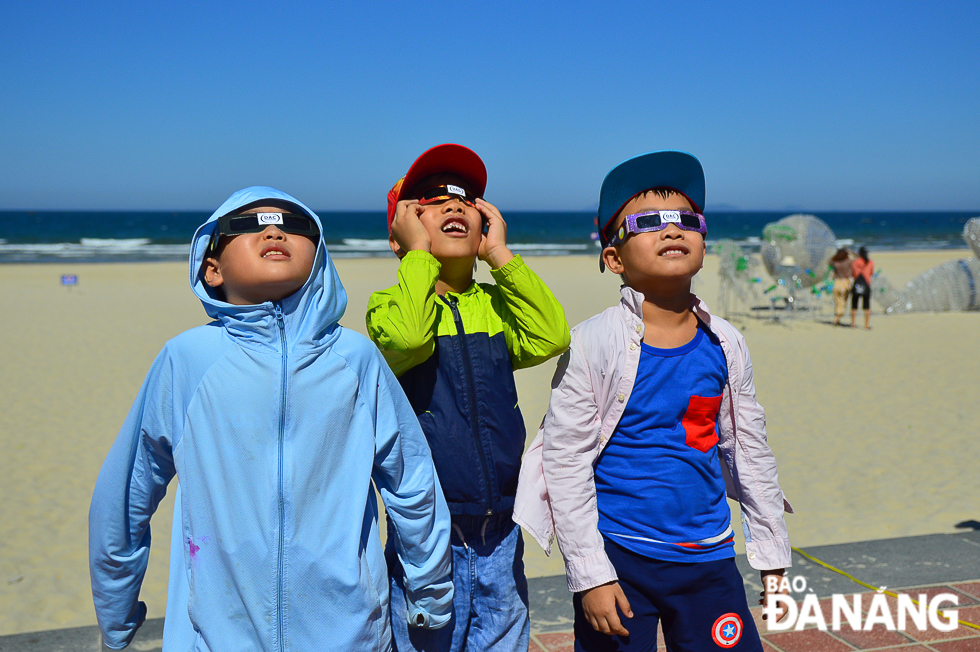 Apart from adults, many kids were very interested in this natural phenomenon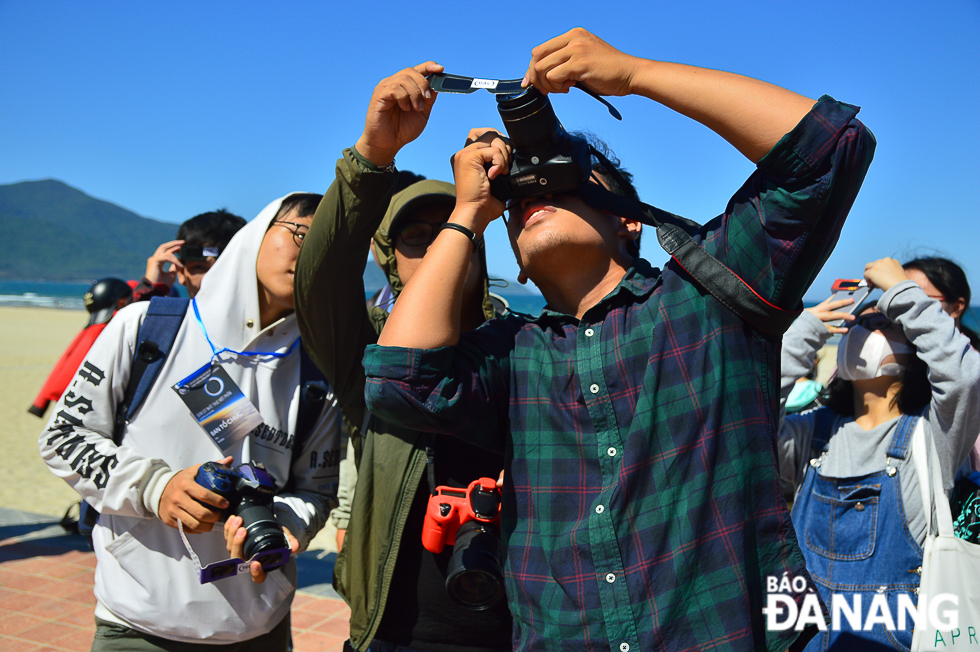 A local photographer using special glasses to capture this annular solar eclipse sequence
By XUAN SON - Translated by MAI DUNG
.