Da Nang's residents donate food and essentials to frontline healthcare workers
July 31, 2020, 12:19 [GMT+7]
Over recent days, numerous individuals and organisations across Da Nang have donated food and essentials to three local hospitals which are put under lockdown for 14 days as a preventive measure against the coronavirus pandemic.
Da Nang residents' initiatives to supply food and essentials to healthcare workers in the three hospitals to show their support for front liners.
Our reporter Xuan Son has captured nice images of local residents donating food and essentials to frontline medical workers in Da Nang.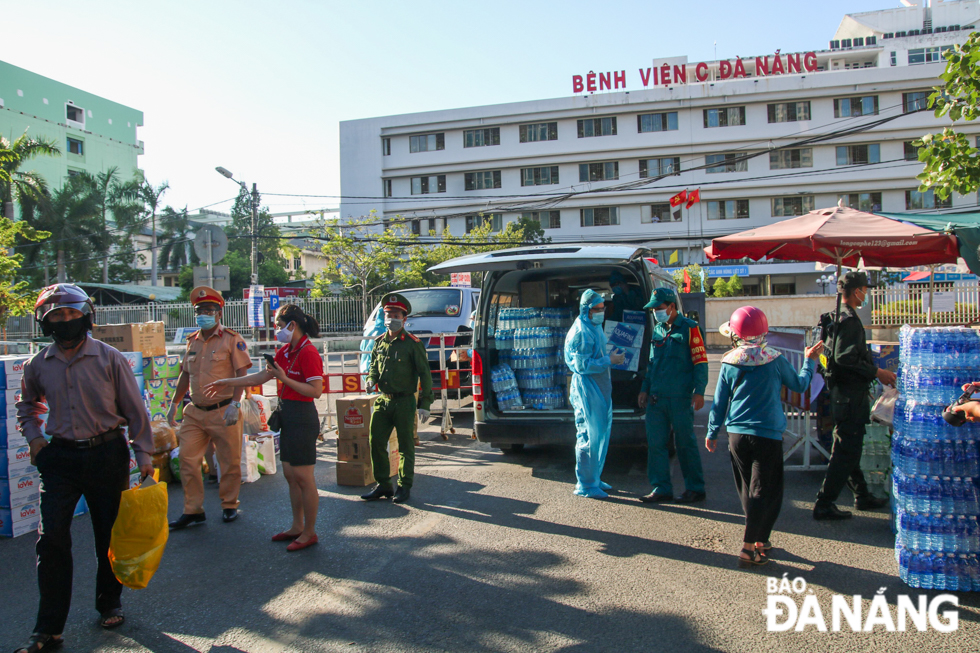 Numerous individuals and organisations citywide have donated food and essentials to three local hospitals over recent days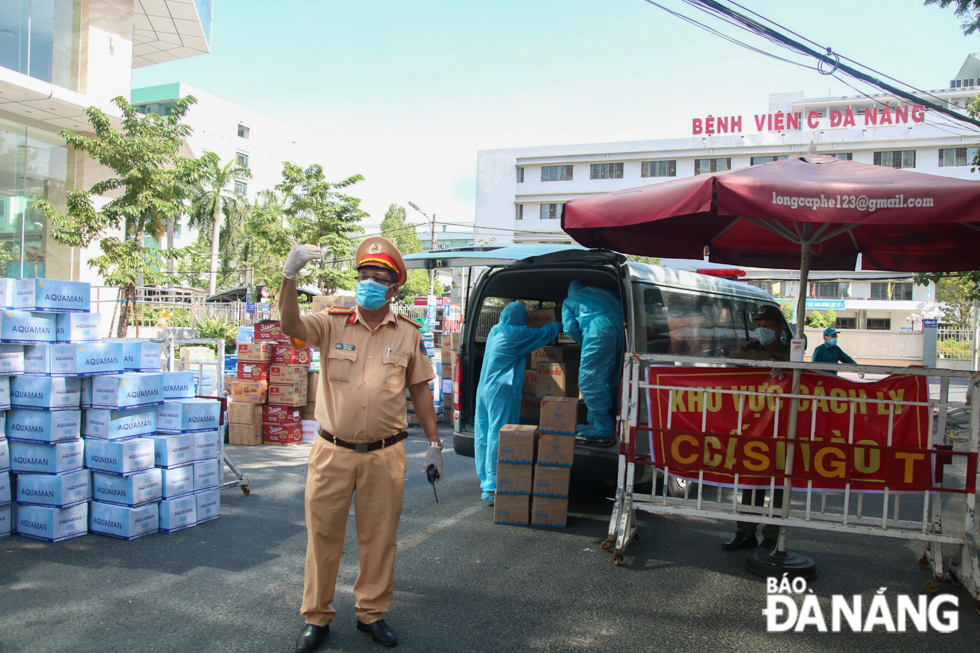 A traffic police officer supporting the transportation of the donations to an isolated area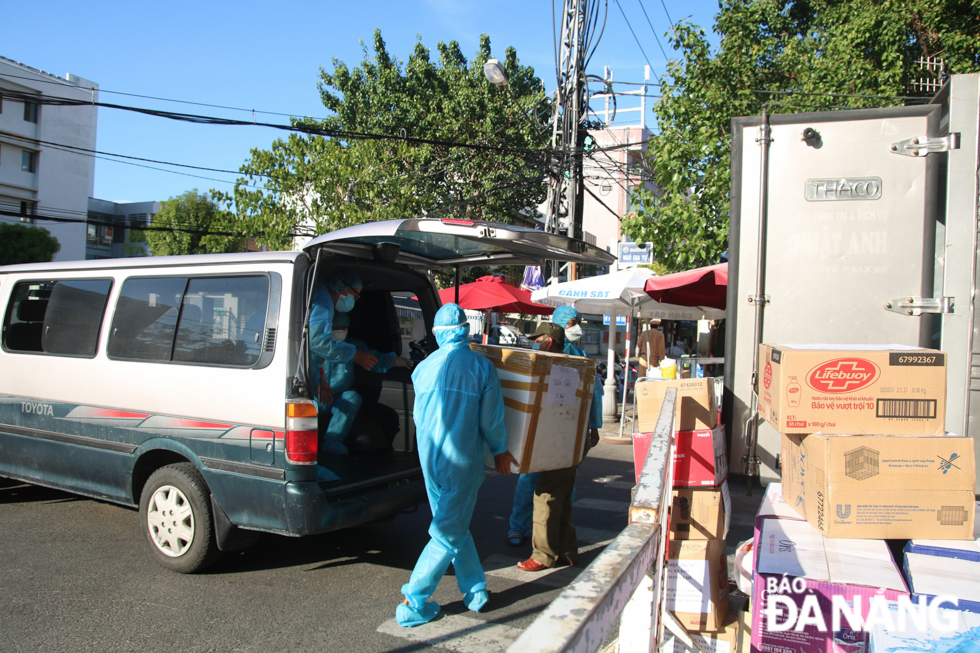 Donated goods are being transported to the hospitals by hospital staff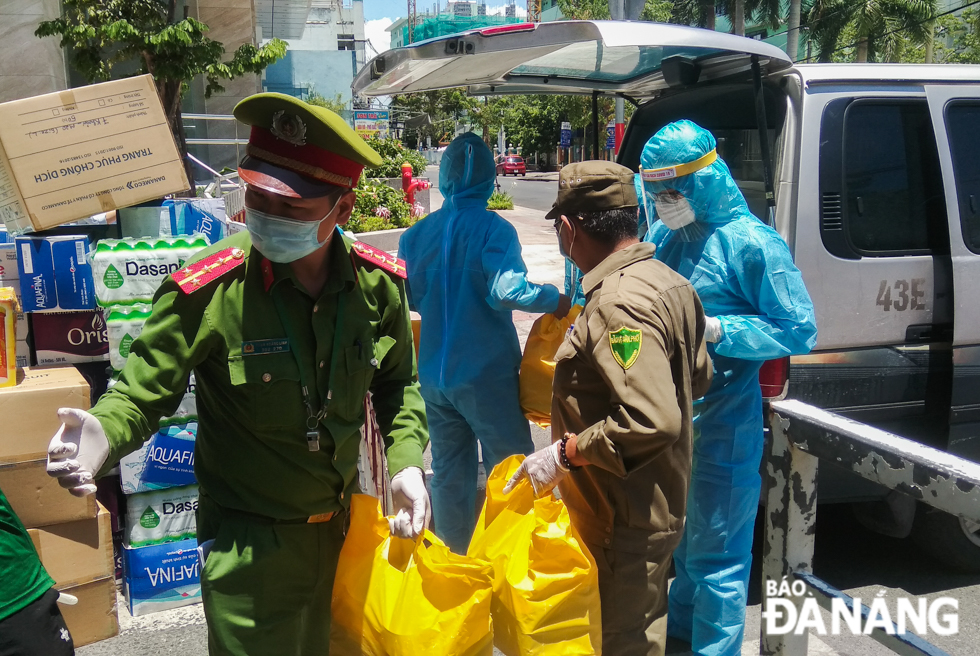 Free lunch meals, provided by the 4U Restaurant, being transported to the Da Nang General Hospital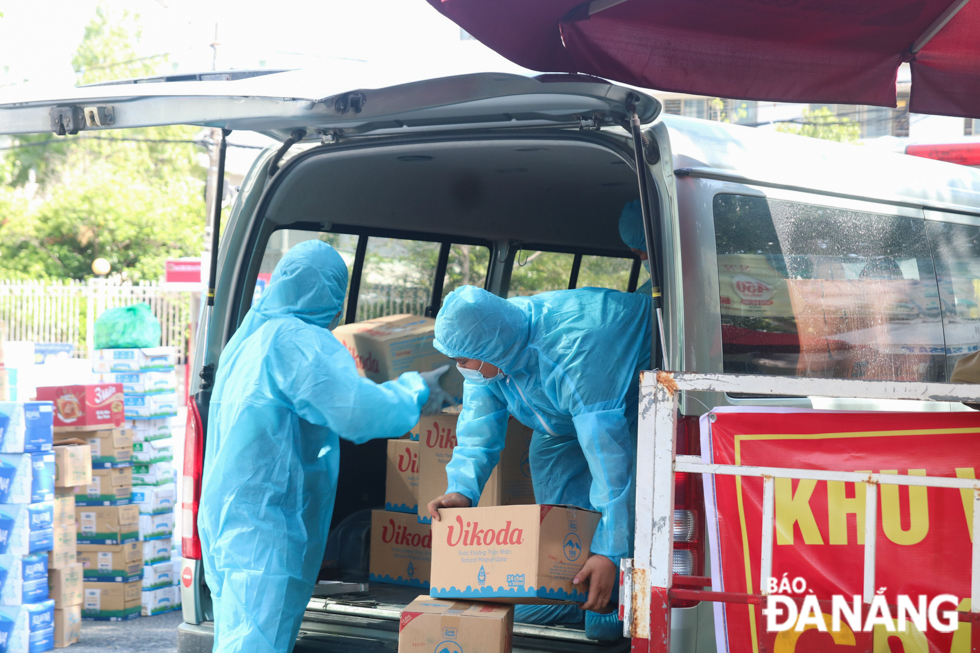 Thousands of bottles of water being donated to frontline healthcare workers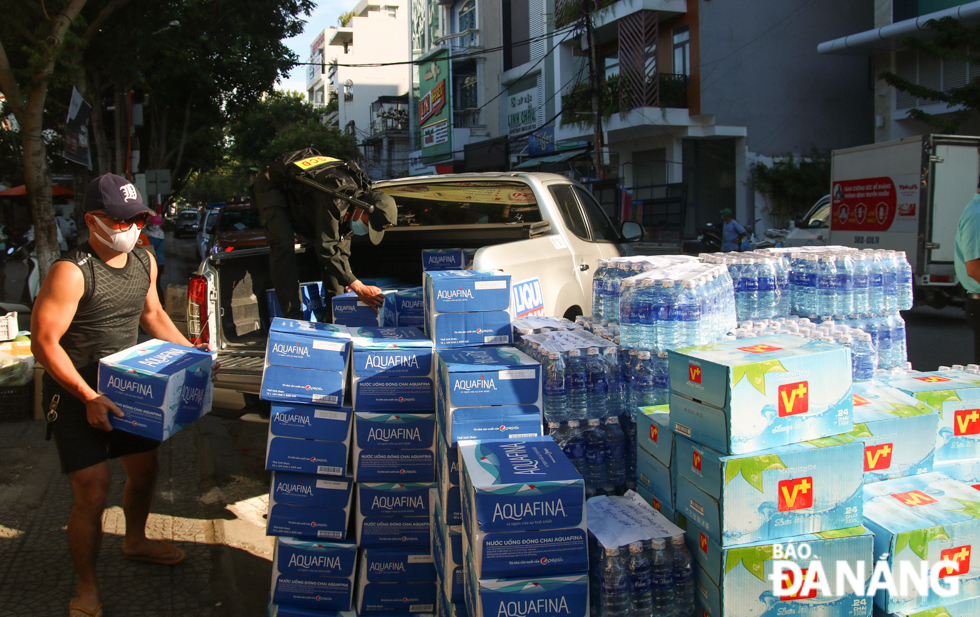 The volume of donated food and essentials is increasing day by day
Relief goods gather in front of isolated areas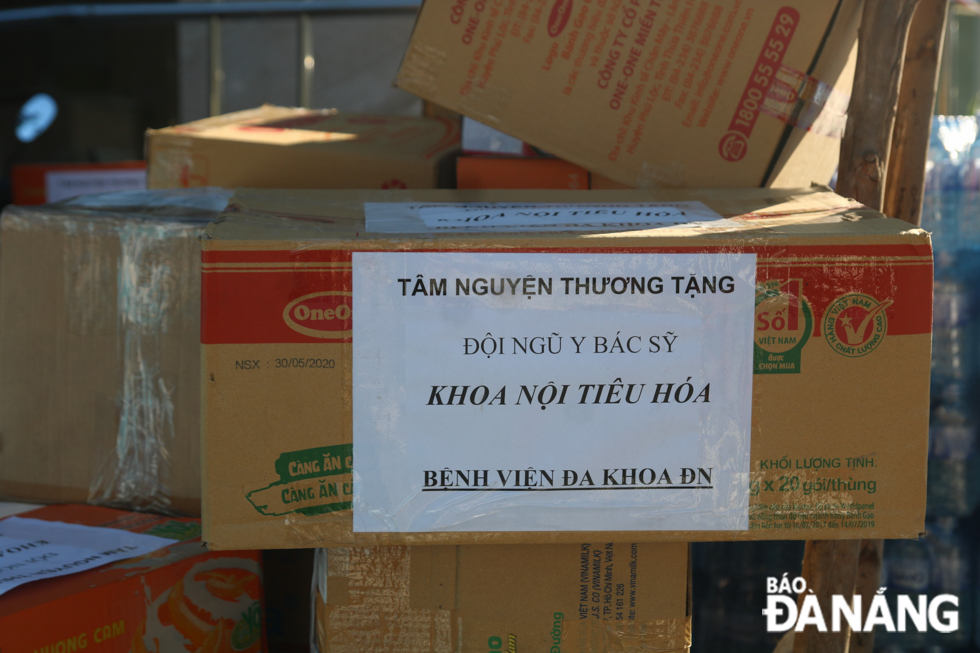 A piece of paper sticking on a carton box of instant noodles featuring the words "For medical workers of the Gastroenterology Department of the Da Nang General Hospital"
By XUAN SON - Translated by M.DUNG
.