Kitchen volunteers in Da Nang offer free meals to frontline workers and first responders
August 10, 2020, 18:40 [GMT+7]
Since its launch in early August, the 'Danang Kitchen' volunteer kitchen project has provided thousands of free meals daily for frontline medical workers, and first responders including military and police personnel amid the coronavirus crisis.
The project has been initiated by Nguyen Truc Chi, a culinary expert from Ho Chi Minh City, who has been stranded in Da Nang due to the coronavirus outbreak.
"I was unable to return home due to travel restrictions issued by Da Nang government in response to a new wave of Covid-19 infections when I was on a 4-day working trip in Da Nang. During my stay in the city, I really want to do something to support the city's efforts to fight the Covid-19 pandemic", Ms Chi said.
Ms Chi has contacted with some her old acquaintances in Da Nang to carry out the 'Danang Kitchen' charity kitchen project.
"We all know how hard it is for doctors and nurses to save the lives of Covid-19 patients and we are willing to do all we can to support them" Ms Chi remarked.
Ms Le Thi Bich Huong, a member of the Danang Kitchen project said: "We are willing to share our experience about preparing and cooking food safely with other kitchen volunteers in Da Nang in a bid to provide good nutritious and quality meals for frontline workers and first responders ".
Here are some photos, captured by our reporter Xuan Son, showing how staff of the 'Danang Kitchen' project to prepare and cook food for heroes of the coronavirus pandemic in Da Nang.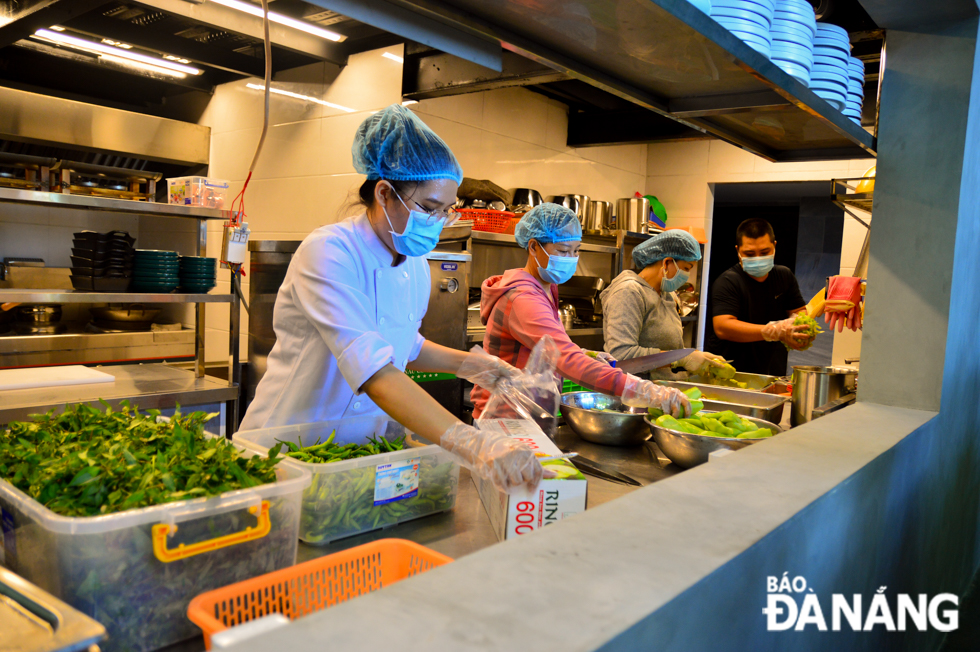 Kitchen staff preparing food for frontline healthcare workers at the Khoi Café & Restaurant in Hai Chau District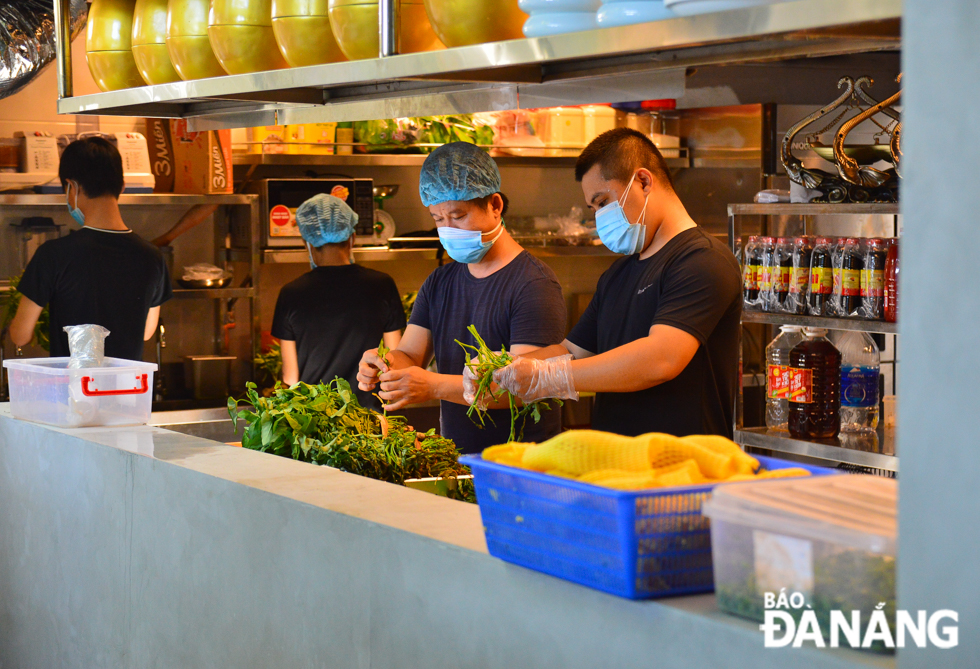 The project is now carried out at a restaurant in Hai Chau District, and the other in Son Tra District. In the coming time, the project plans to expand its operation in Lien Chieu District.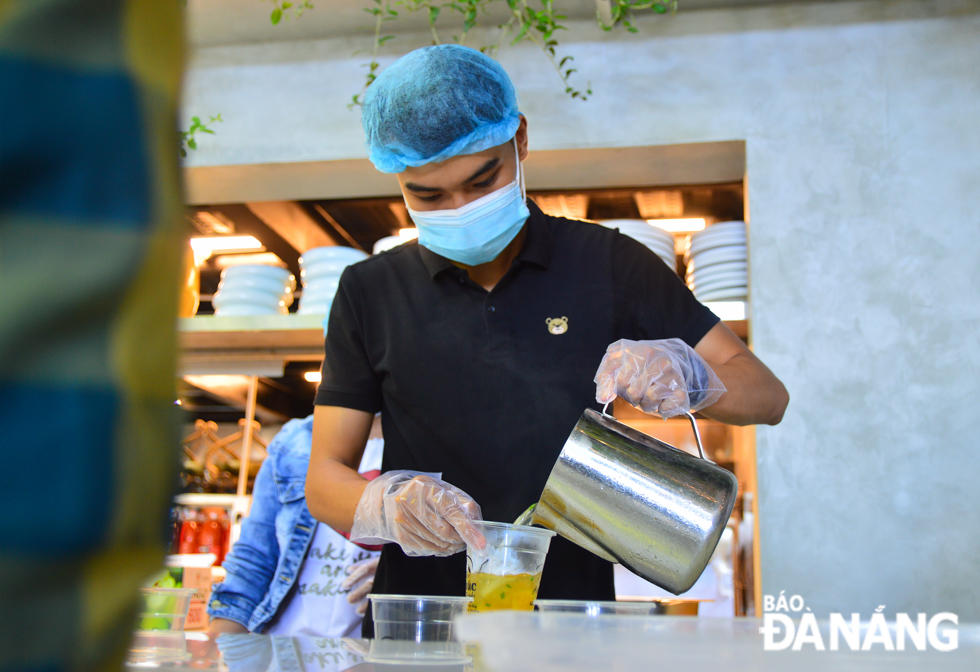 All project members tested negative for SARS-CoV-2 before participating in preparing and cooking food. They are also required to have their body temperature checked upon arrival and departure, and wear face coverings and gloves at all times during the cooking process.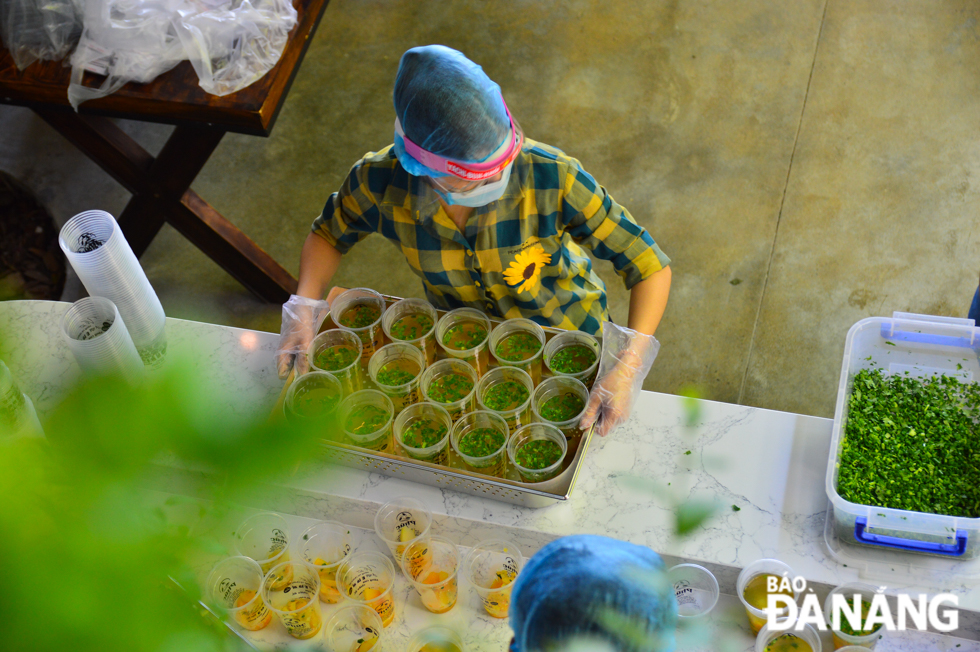 The majority of food ingredients are donated by generous philanthropists across Viet Nam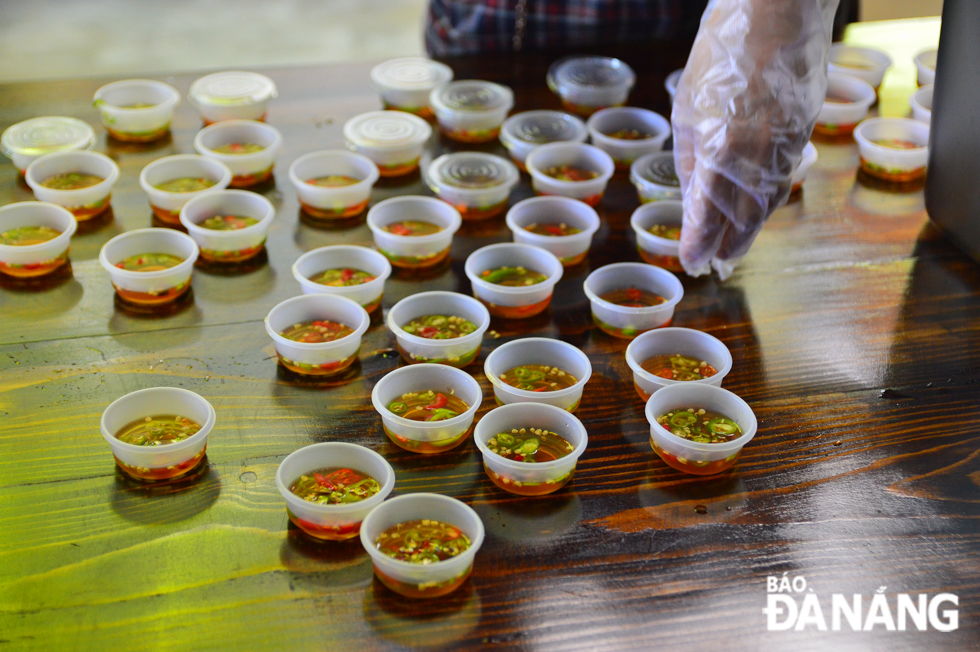 Soups and sauces are put into small plastic containers instead of nylon bags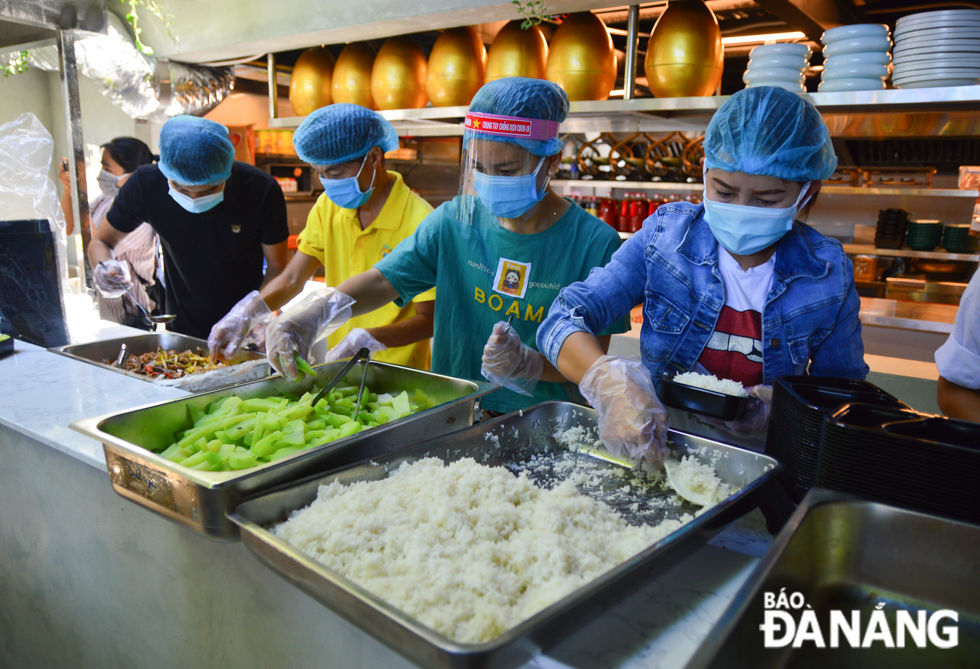 Kitchen staff often start work at 3am and finish at 9pm every day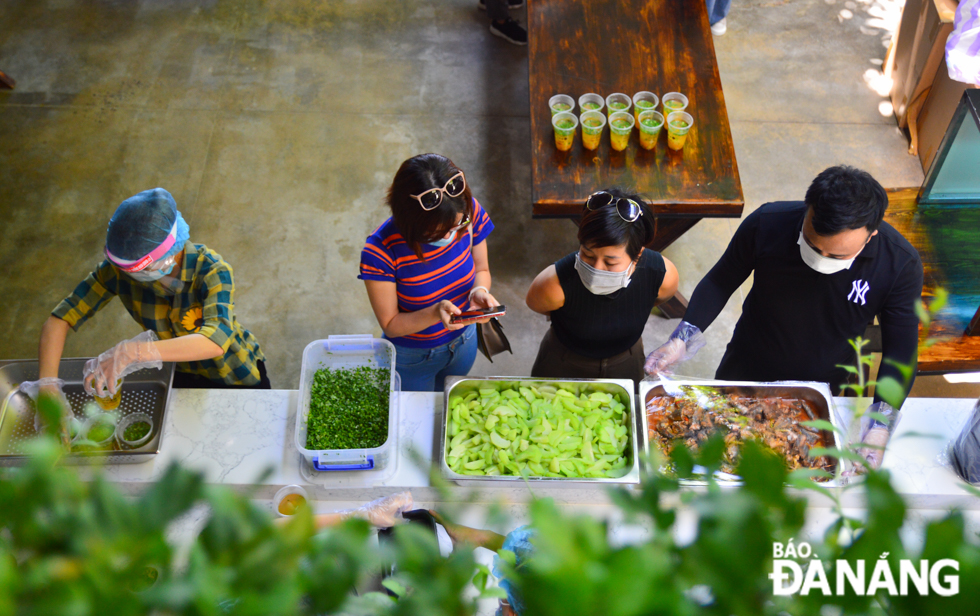 Every day, the two volunteer kitchens can together offer between 4,000 and 5,000 free meals to staff members serving at local quarantine sites and places under lockdown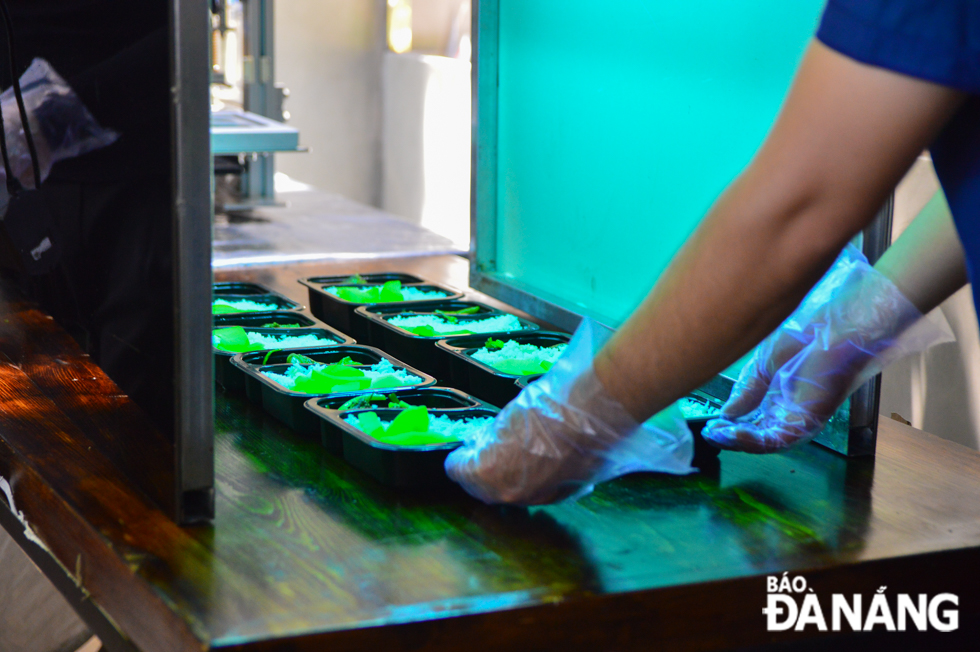 Well-prepared portions of meals will be fully sterilised by UV light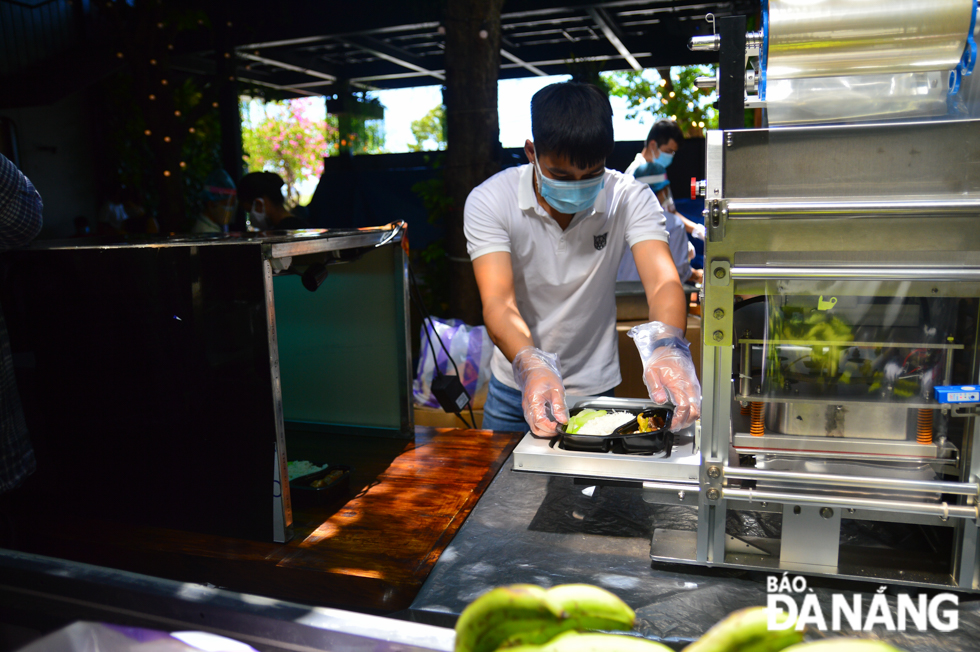 After being disinfected, the portions of meals will be capped automatically by an automatic capping machine to ensure food safety and hygiene before being delivering to heroes of the coronavirus pandemic.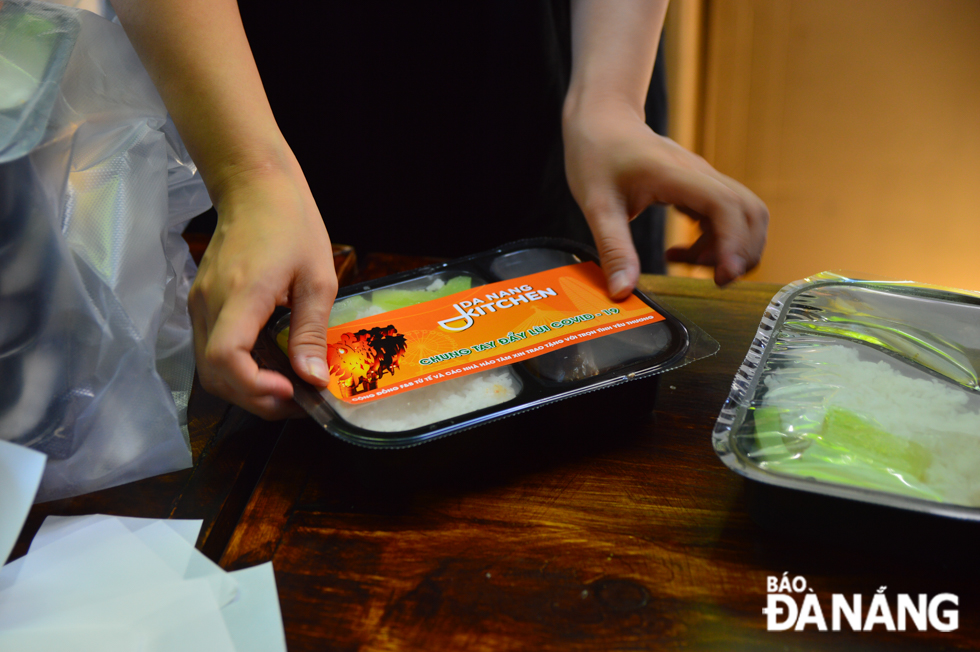 Every day, 'Danang Kitchen' will receive orders about the number of portions of meals and places in need, and contact phone numbers, from the Da Nang Department of Health. On that basis, the managers of the project will calculate in the most appropriate way to avoid food overproduction and waste.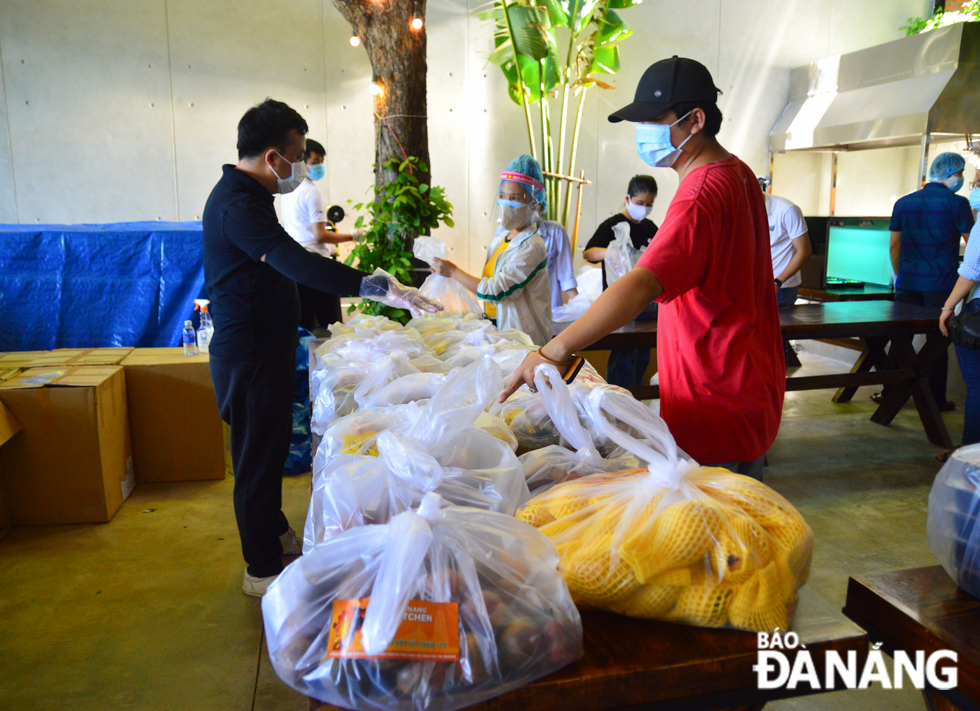 Well-prepared portions of meals will be carefully packed and transported to places as ordered by the city's authorities at 10.30am and 5.00pm every day.
By XUAN SON - Translated by M.DUNG
.