Market stallholders in Da Nang shows solidarity and support to their city's efforts against Covid-19
August 09, 2020, 11:40 [GMT+7]
Like other citizens in Da Nang, market stallholders across the city are supporting their city's efforts to fight Covid-19 with a motto of 'Every citizen in Da Nang acts as a 'frontline soldier' in the battle against Covid-19 '.
Our reporter Xuan Son has captured some images of market stallholders citywide showing their strong solidarity and support to their city in the fight against Covid-19.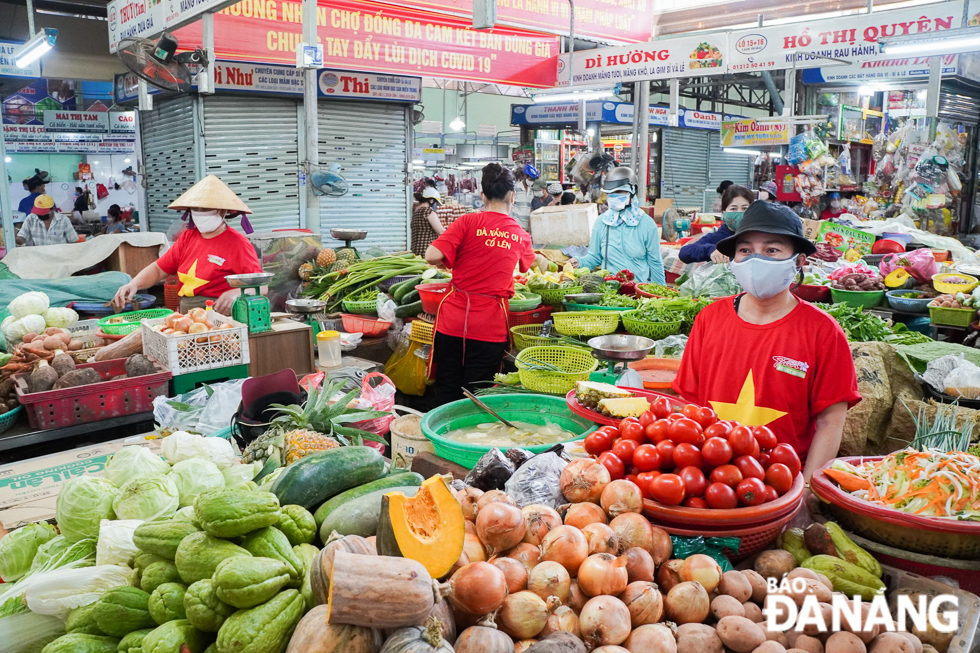 Market stallholders wearing red T-shirts with a slogan printed on them to uplift the spirits in their hometown in Da Nang in a bid to help their city get through the coronavirus crisis.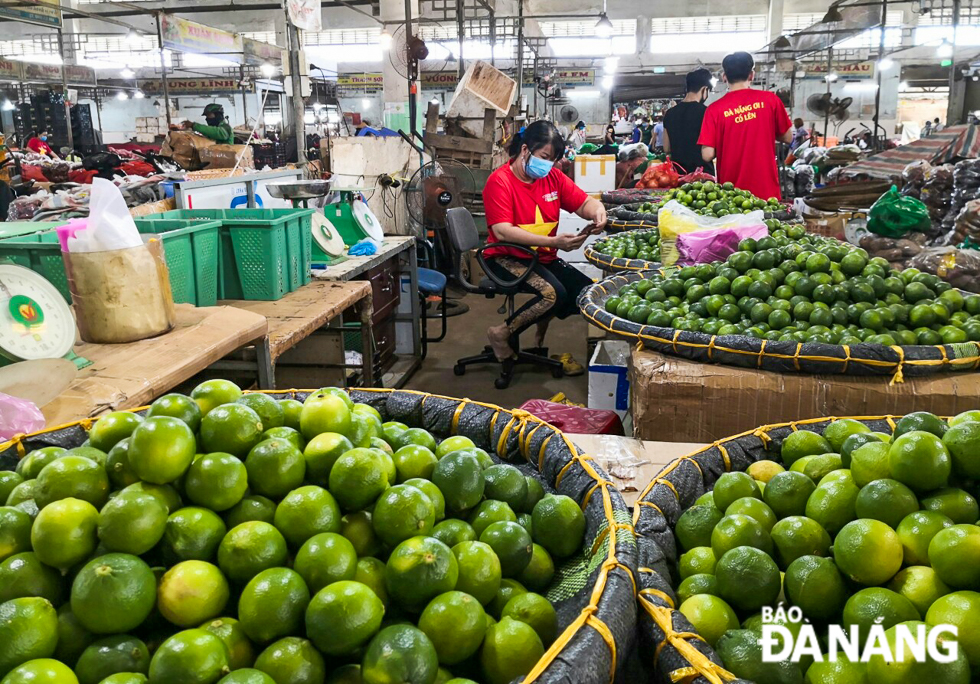 All market stallholders strictly practicing social distancing rules at their trading areas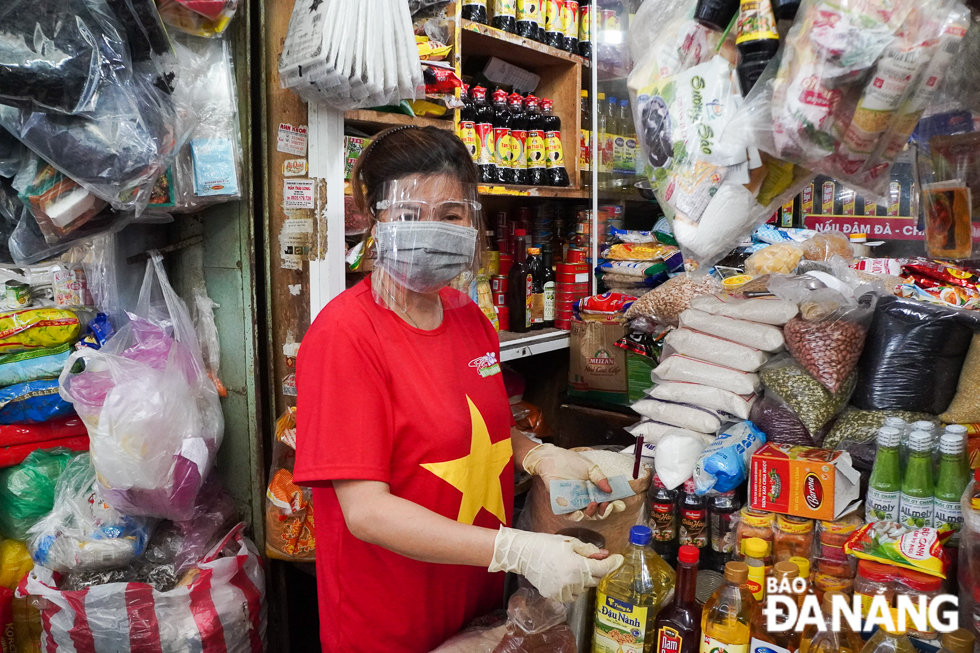 A market stallholder at the Dong Da Market wearing such protective items as face shields, face masks and gloves to prevent the spread of the virus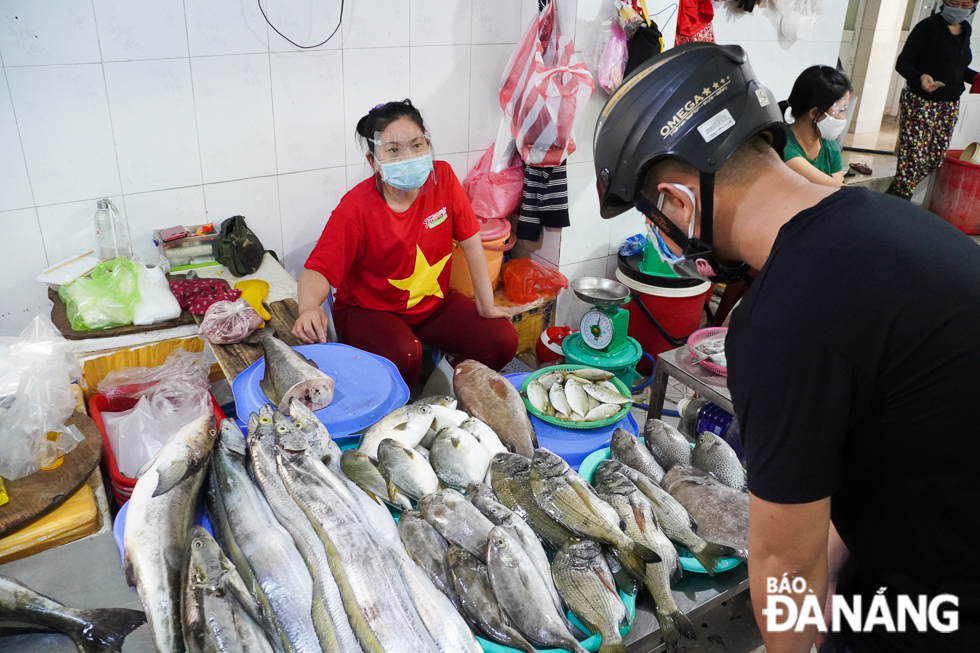 All market stallholders strictly implementing the city's rules on displaying the prices of their products, and selling them at the prices displayed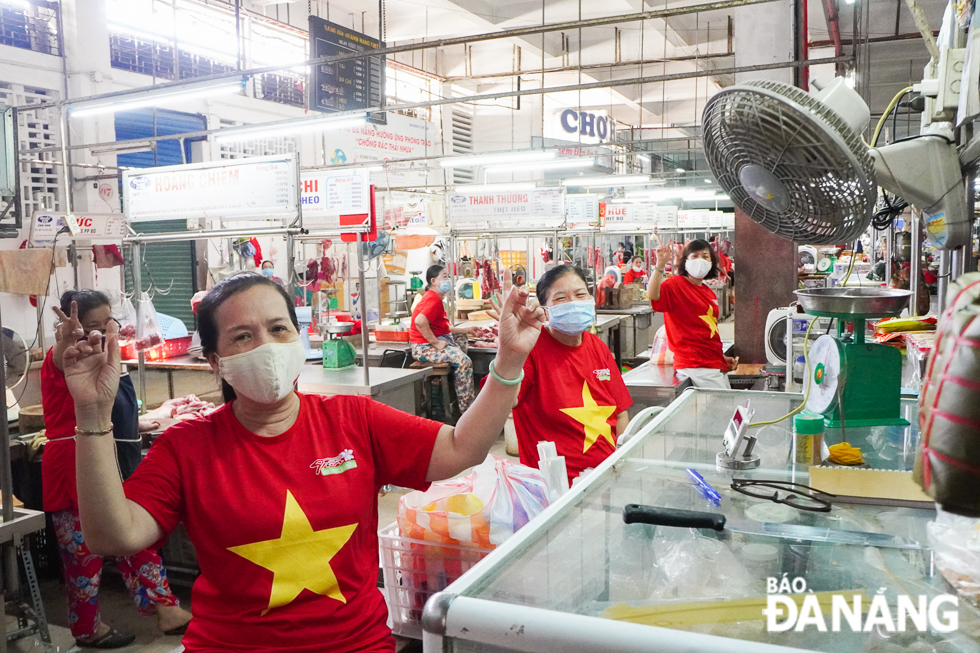 Some stallholders at the Han Market showing their solidarity and support to the city's fight against Covid-19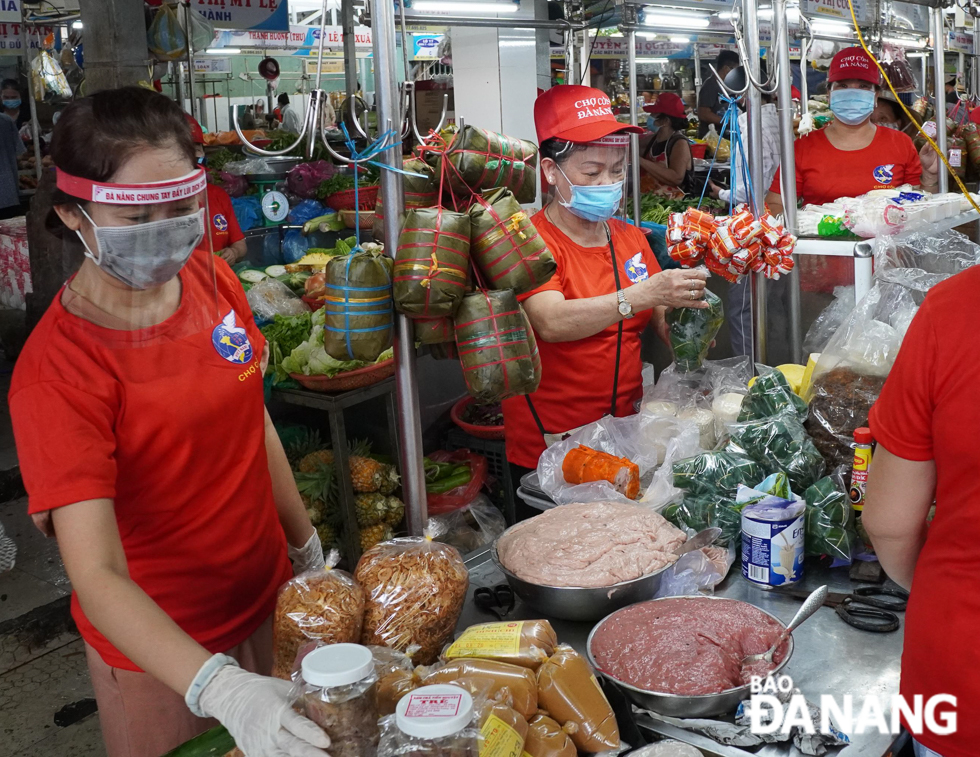 Market stallholders using face shields with a slogan "Joining the efforts to win the coronavirus fight" written on them.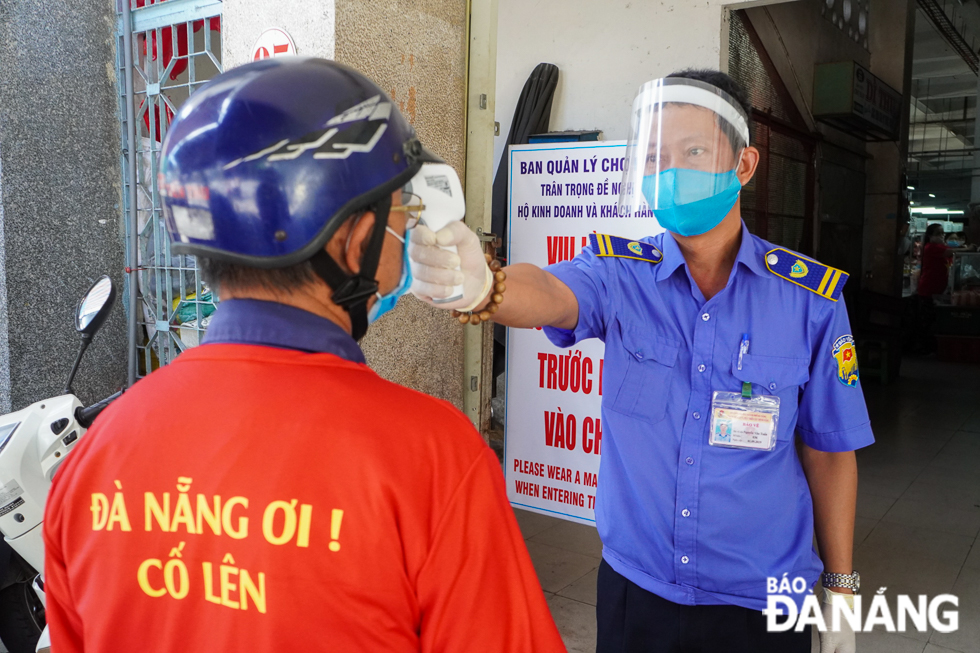 Stallholders and market-goers at local traditional markets have their body temperature checked, and they are required to regularly clean their hands and wear face coverings, before entering markets.
By XUAN SON – Translated by M.D
.