'zero-VND' supermarket operates in Da Nang's Cam Le District
August 18, 2020, 11:54 [GMT+7]
A 'zero-VND Happy supermarket' set on on Thanh Thai Street has operated in Khue Trung Ward, Cam Le District, Da Nang.
Each person, who visits the Happy Supermarket, is allowed to choose and buy some products on supermarket shelves for zero dong. Opened by Mrs Ho Thi Thanh Huyen, a resident of Cam Le District, the store aims to supply those affected by Covid-19 with essential goods, such as eggs, cooking oil, soy sauce, and fish sauce.
This model has received great deal of attention and support from generous philanthropists nationwide, including Ho Chi Minh City, Quang Nam Province and Da Lat City.
In her efforts to ensure the smooth and safe operation of the store in the wake of Covid-19 pandemic, Mrs Huyen has closely worked with the Khue Trung Ward Chapter of the Da Nang Fatherland Front Committee to give coupons to 50 poor families every day to do their shopping at her store.
The 'zero-VND Happy supermarket' is open every day from Monday through Saturday. (Closed all day on Sundays).
Here are some photos, captured by our reporters Van Hoang and Huy Hoang, about the operation of the charity store.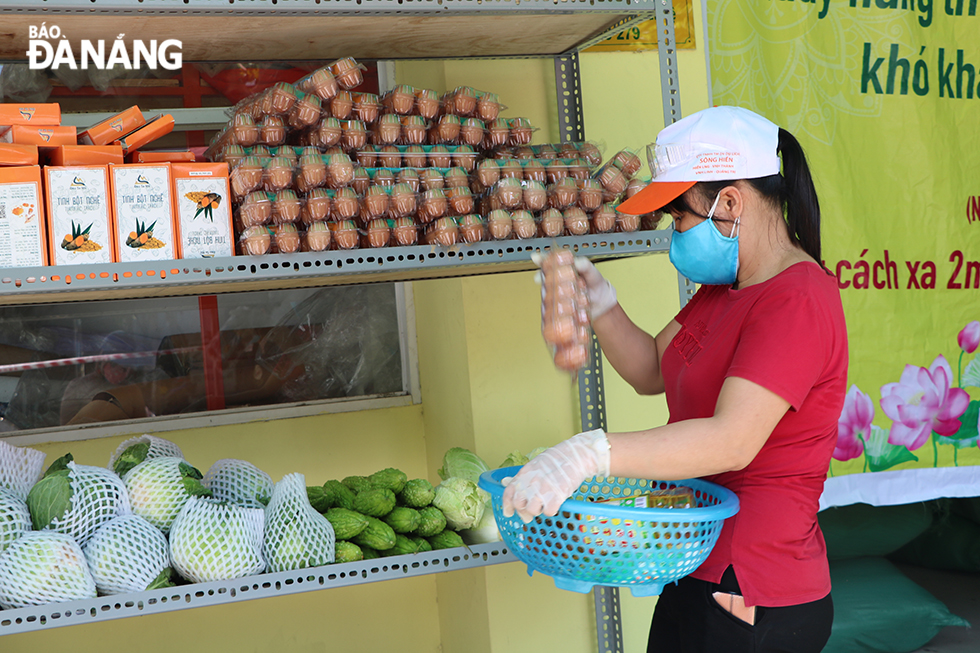 Store staff putting essential items on the shelf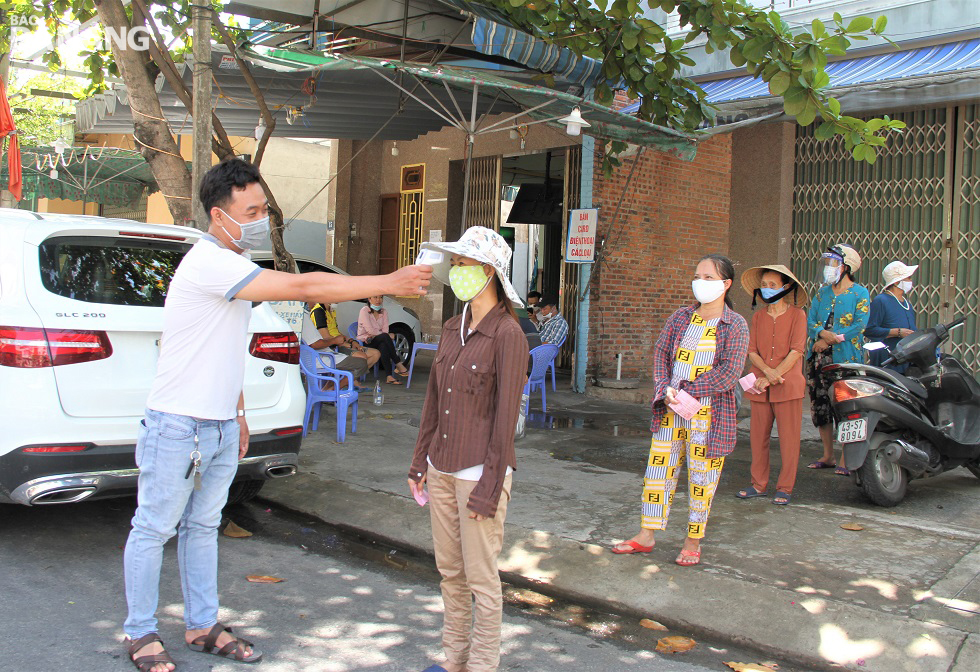 The store opens at 8.00am daily. Shoppers are required to line up two meter apart to wait for their turn to enter the store.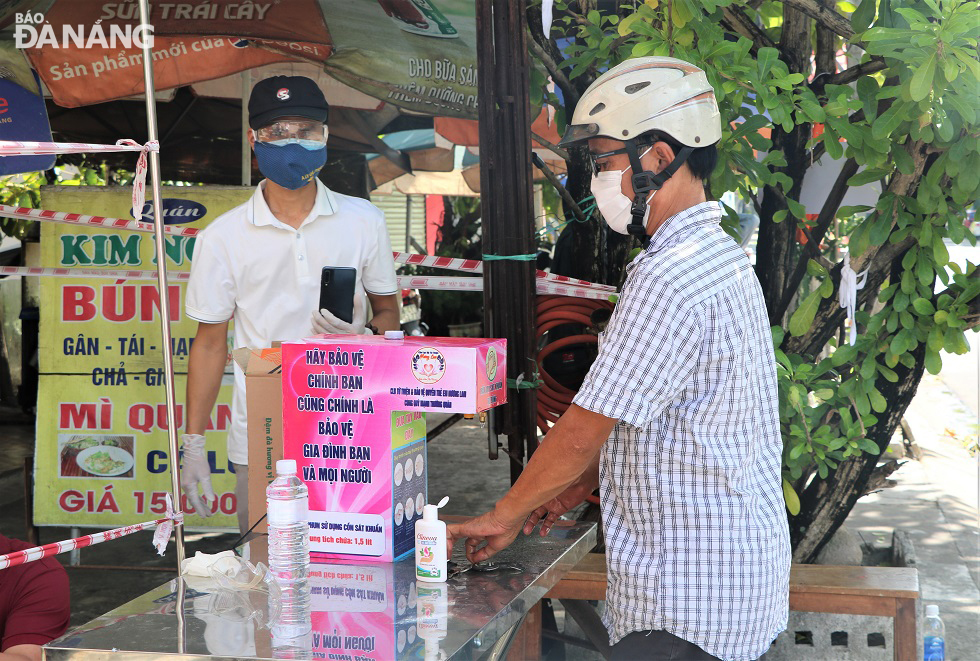 Also, shoppers will have their body temperature taken and they are asked to clean their hands with alcohol-based hand sanitizer gel before entering the store.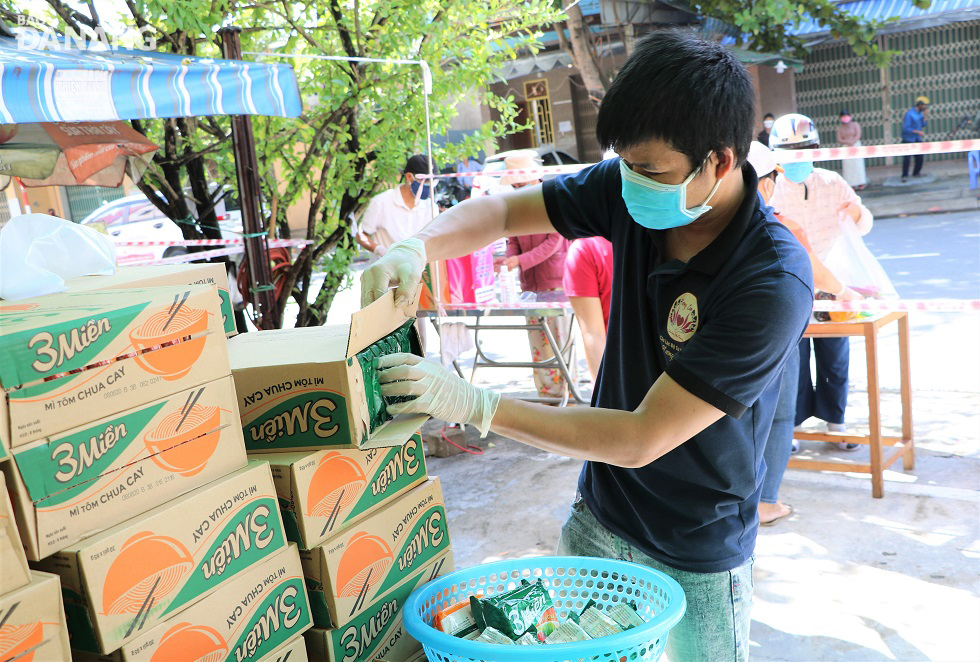 Each person, who visits the 'Zero-VND Happy Supermarket', is allowed to buy 10 kilos of rice, chicken eggs, cooking oil, fish sauce, salt and vegetables that can feed them for 3-5 days for zero dong.
The majority of the shoppers are poor, underprivileged and single elderly people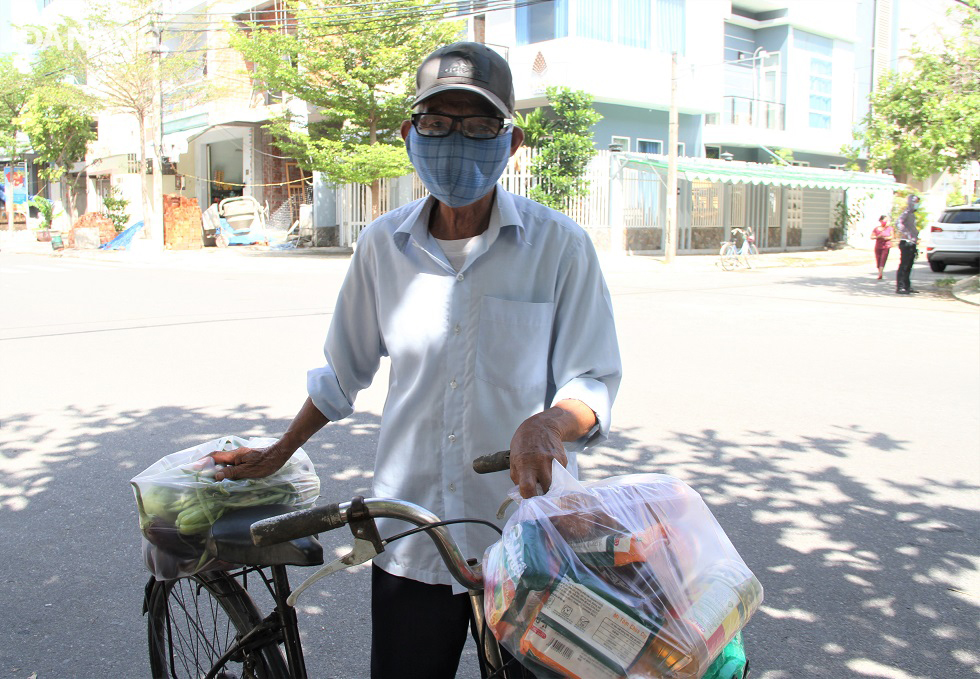 Mr Huynh Dan residing in the residential area No 21 in Khue Trung Ward could not hide his joy after shopping at this store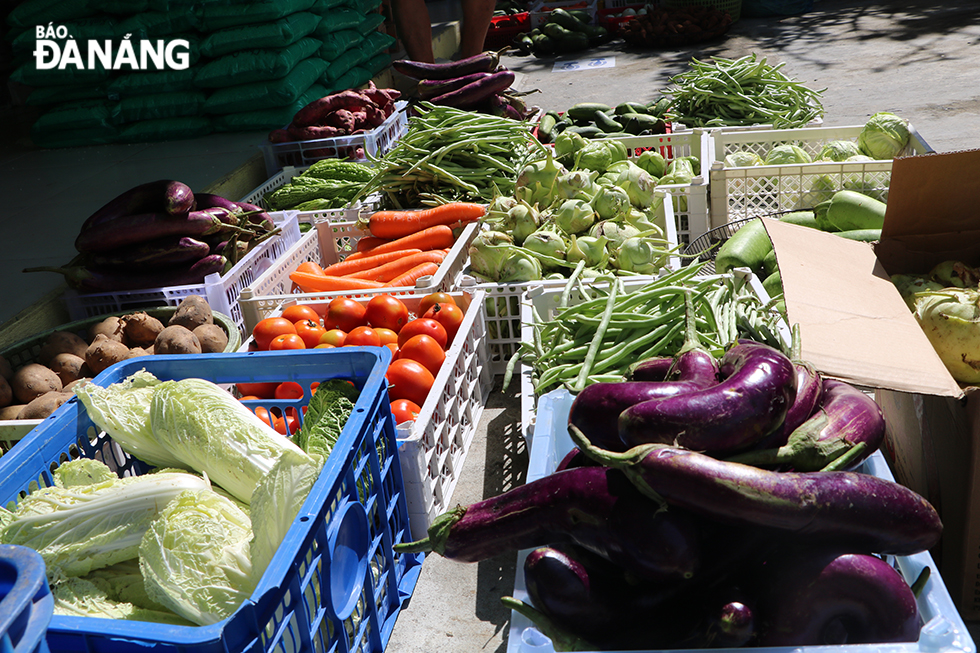 All fresh vegetables on store shelves are bought daily at the Hoa Cuong Wholesale Market in Da Nang
By VAN HOANG, HUY HOANG - Translated by MAI DUNG
.