More public cameras to be installed for AELW 2017
Published: August 23, 2017
Following recent approval by the Da Nang authorities, more security cameras will be installed at 153 local sites in preparation for the APEC Economic Leaders' Week 2017 (AELW) which will take place from 6-11 November.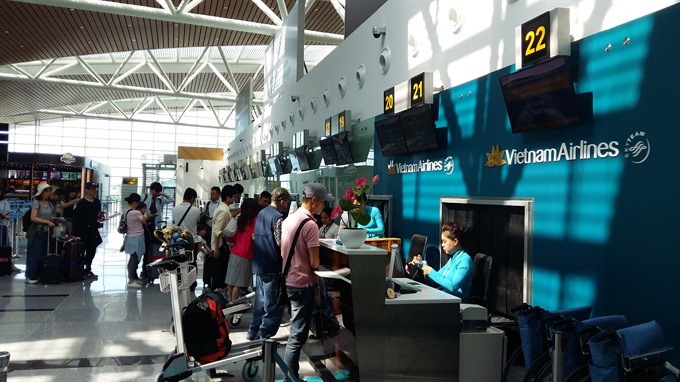 Passengers check in at the new terminal of the Da Nang International Airport.
The Director of the municipal Police Department, Mr Le Van Tam, said that the installation of more cameras would help to supervise traffic and security on local streets from the Da Nang International Airport to conference centres, hotels and resorts during AELW.
He remarked that the camera system would be used to monitor traffic violations and emergencies during this large-scale international event.
Earlier this year, the city had launched traffic detection software to identify traffic violations across the city, aiming to facilitate local traffic polices to handle traffic offenders.
In 2016, security cameras were installed at a total of 3,296 sites along local streets, and at residential areas, trading centres, industrial parks, markets, restaurants, hotels, bars and offices.
Also last year, 400 billion VND (US$17.9 million) from the national budget was given to Da Nang in preparation for AELW 2017.
A total of over 15,000 delegates and 6,000 reporters from both home and abroad are expected to take part in the upcoming event.
(Source: VNS/ DA NANG Today)
.