Da Nang, China boost cooperative programmes in time to come
January 18, 2022, 16:29 [GMT+7]
Speaking at a Tuesday ceremony to celebrate the 72nd anniversary of Viet Nam-China diplomatic ties (January 18, 1950 - 2022) in Da Nang, Vice Chairman of the municipal People's Committee Tran Phuoc Son expressed his delight at the good progress of the sound neighbourliness, traditional friendship, and comprehensive, stable and long-term cooperation between the two countries in all fields over the past 72 years.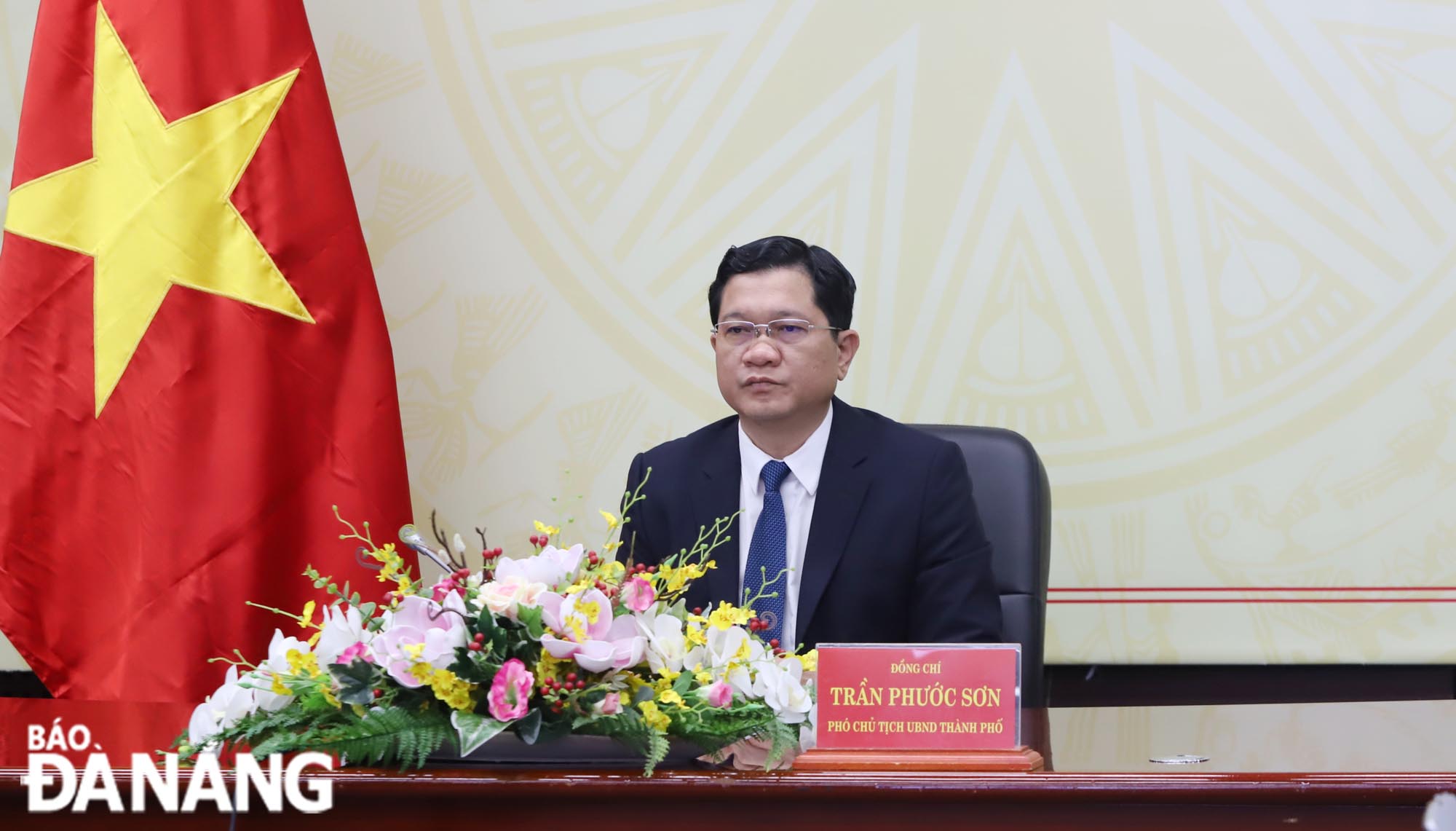 Da Nang People's Committee Vice Chairman Tran Phuoc Son chaired and delivered a congratulatory speech to celebrate the 72nd anniversary of Viet Nam-China diplomatic ties. Photo: NGOC PHU
He added that the friendly neighbourliness and comprehensive partnership between Viet Nam and China have been reinforced and deepened. He also highly appreciated remarkable outcomes that the both countries have gained over the last more than 7 decades.
Vice Chairman Son remarked Da Nang has set up bilateral cooperation relations with such Chinese localities as Shandong Province, Jiangsu Province's Qingdao City, and Yunnan Province's Kunming City. Also, an array of economic cooperation programmes and cultural exchange events have been organised successfully in the city.
The city leader highly appreciated the active role of the Chinese Consulate General in Da Nang in promoting bilateral cooperation and exchange activities between Da Nang and Chinese localities and organizations, thereby significantly contributing to reinforcing the Viet Nam - China comprehensive cooperation relationships.
He expressed his hope that the Chinese Consulate General in Da Nang will continue to act as a bridge to effectively boost cooperation programmes between Da Nang and Chinese partners in the time to come.
Chinese Consul General in Da Nang Dong Bi You, for her part, congratulated Da Nang on having its environmental protection assessed at the good level by the Vietnamese Ministry of Natural Resources and the Environment.
The Chinese diplomat hoped that the Da Nang authorities would create very favourable conditions for her country to increase exchange and cooperative activities with media agencies citywide, as well as would be ready to provide information about priority investment aspects and key projects for Chinese investors in the coming time.
She also pledged to be willing to coordinate with the Da Nang authorities in developing the multi-faceted relationship between Da Nang and Chinese localities, especially in aspects in which Da Nang boasts advantages, thereby contributing to deepening the China – Viet Nam ties in the years to come.
Reporting by NGOC PHU – Translating by M.DUNG
.