Work-life balance makes Viet Nam one of best places for expats: HSBC
Published: January 05, 2017
Thinking of a career overseas? Move to Viet Nam.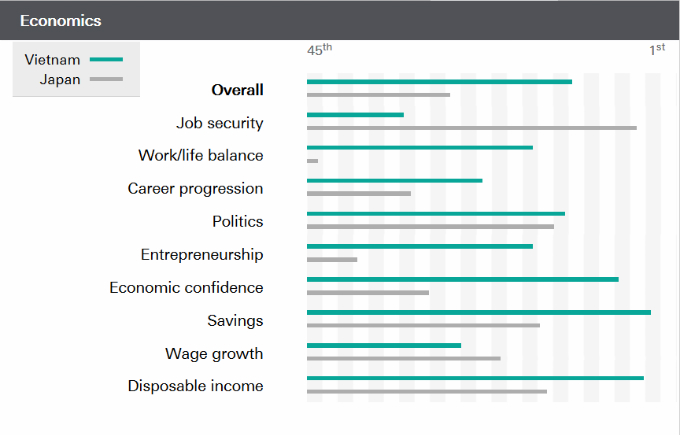 Foreigners' satisfaction about economic aspects in Viet Nam and Japan. Longer lines indicate higher satisfaction. Graphics by HSBC
The country has been ranked amongst the best destinations for a successful expat career thanks to good work-life balance and employment benefits, according to HSBC.
The London-based bank's Expat Explorer survey questioned 26,871 expats from more than 100 countries and territories between March and May 2016 based over their satisfaction with their careers, personal finance as well as economic, culture and life aspects in the host country.
Key findings of the survey were first announced last year, placing Viet Nam at 19th overall, right above Japan. On Wednesday, HSBC released specific data highlighting career aspects.
Compared to Japan, for instance, Viet Nam offers much better work-life balance and higher disposable income, even though job security is an issue for some.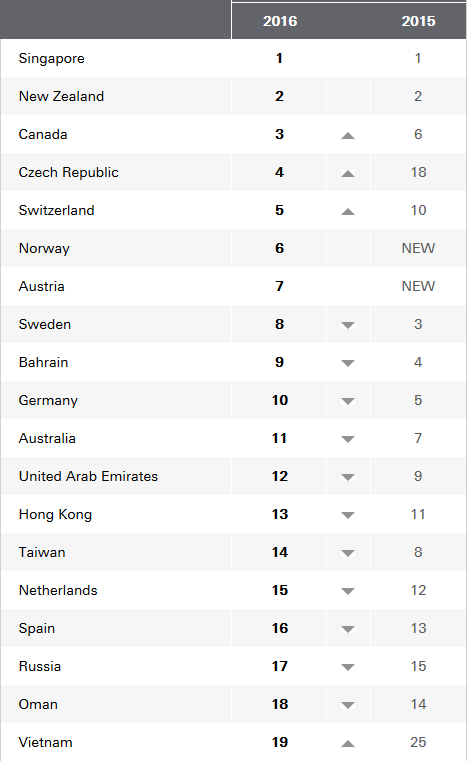 The overall rankings put Viet Nam ahead of many other Asian destinations.
In Asia, it only came after Singapore, Hong Kong and Taiwan, with very high satisfaction about savings, disposable income, culture and integration. The country's healthcare, expectedly, received the lowest score – 18%.
In Viet Nam, 52% of the respondents said they are more fulfilled at work since they made the move, 57% said they experience better work-life balance than in their home country and 77% said they receive benefit packages.
Yet the career in Viet Nam does not seem to make big promises in the long term.
Only 27% of the expats questioned said job security is better than at home, while only 35% agreed that they have a chance to acquire new skills in Viet Nam or a good chance to progress their career.
Now in its 9th year, Expat Explorer is the longest running surveys of expats. Singapore takes the top spot, for the second year in a row, followed by New Zealand and Canada.
(Source:VnExpress/International)
.