APEC Park to be built soon
Published: March 24, 2017
On Thursday, the Ha Noi-based 319 Corporation, under the Vietnamese Ministry of Defence, completed land levelling work in readiness for building the 3,047m2 APEC Park in Hai Chau District's Binh Hien Ward.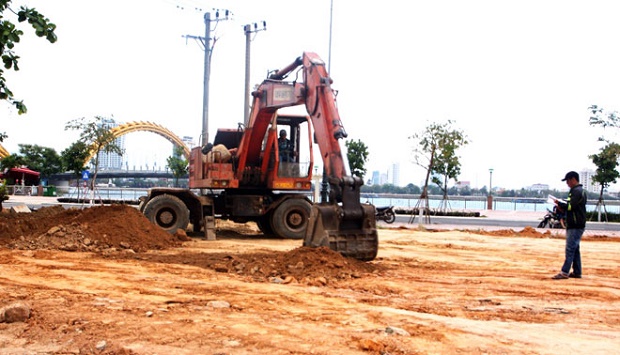 Construction site of the new park
The new park will be built on a triangular-shaped vacant land lot at the intersection area of 2 September street and Bach Dang extended street, near the Rong (Dragon) Bridge.
It will feature tiled pathways and pedestrian areas within a total area of 752m2. The remainder of the site will be designated for planting trees and grasses, as well as for placing the symbols of APEC's 21 member countries. This work, except for the placing of the symbols, is scheduled to be completed by 30 April.
.