14 billion VND to be spent on intersection near Tien Son Bridge
Published: April 12, 2017
Following recent approval by the Da Nang authorities, over 14 billion VND from the city budget will be spent on upgrading the intersection of 2 September and Xo Viet Nghe Tinh streets with the western approach road to the Tien Son Bridge. The upgrade period is scheduled to be from 2017 to 2018.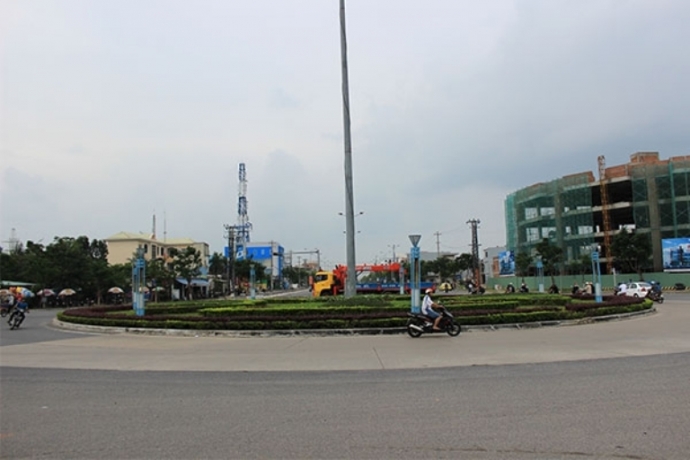 The current roundabout at the intersection
The aim of the upgrade is to improve the safety of road traffic users, reduce the number of traffic accidents, ease traffic congestion, and match with the city's traffic network.
3-phase traffic lights will be installed, a special lane for container trucks will be created, and all road surfaces will be repaired and widened. Special attention will be paid to narrowing the central divide along the approach road to the bridge, as well as installing new lighting systems, reflective warning signs, and LED traffic signs at the traffic lights.
.