Mobile app introduced for sending complaints about issues of concern
Published: April 04, 2017
To mark the 42nd anniversary of the city's liberation, the Da Nang Department of Information and Communications recently debuted a mobile application called 'Gop Y Da Nang' (Giving Complaints to Da Nang).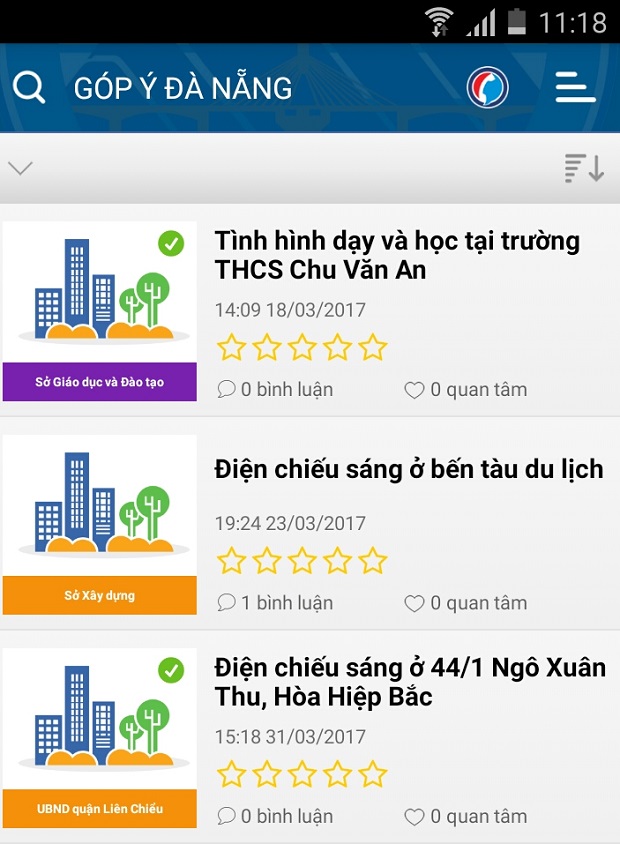 The interface of the app
The app is synchronously integrated with the website http://egov.danang.gov.vn/gop-y which is operated by the city's Public Service Information Centre under the direct management of the Department.
Operated by both IOS and Android systems in the Vietnamese language, the useful app was jointly developed by 3 young IT engineers from Da Nang Sioux Embedded Systems (DNSES). They are 27-year-old Truong Nhat Trung, 22-year-old Vu Huu Thang, and 23-year-old Lam Khuong Trung.
Users can send constructive opinions and recommendations via the app. In addition, they can take photos or make video clips of matters of deep concern to them, and then upload them directly to the app.
Relevant local departments and agencies are required to reply to complainants and deal with their reported issues within 3 days of receiving the complaints.
However, if a case is complicated or sensitive, the city's Public Service Information Centre must immediately report the matter to the municipal People's Committee for dealing with as quickly as possible.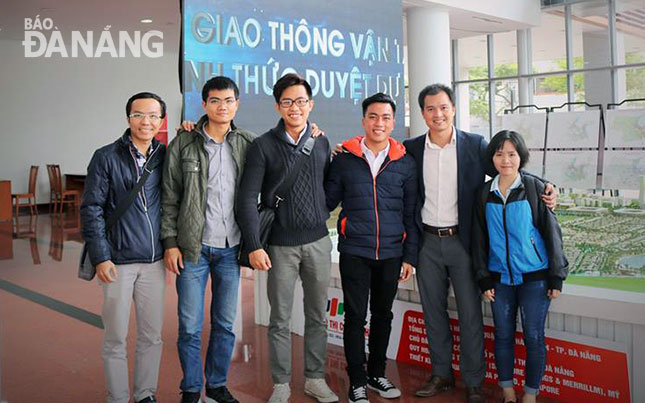 IT engineers from Da Nang Sioux Embedded Systems
The uploaded complaints are classified into different categories including traffic safety, social security, urban infrastructure, construction work, the environment and food safety and hygiene.
Users can also sign into their Facebook or Google accounts to easily keep track of their comment's history.
The 3 talented engineers jointly designed the application programming interface (API) for the app in a bid to make it clean and simple, yet professional.
The Director of DNSES, Mr Nguyen Xuan Huy, said that his company created the app free of charge for the Department. Mr Huy affirmed, "My company only wants to do something useful for the benefit of local residents".
Last month, over 150 complaints were received by the app's operators, about 120 of which have been now completely resolved.
Representatives from the Department recently proposed that an upgraded version of the app should be made available for users, adding a feature which automatically saves information when users are not connected to the Internet.
Mr Huy hopes that this useful app will act as a bridge to ensure closer links between the authorities and local residents.


.