Over 5,000 helmets given to poor residents
Published: April 04, 2017
On Monday, in response to Da Nang's 'City of 4 Safe Programmes' campaign, representatives from 39 local Youth Union (YU) member organisations donated a total of over 5,000 helmets to poor workers, motorbike taxi drivers, university students and school pupils across the city.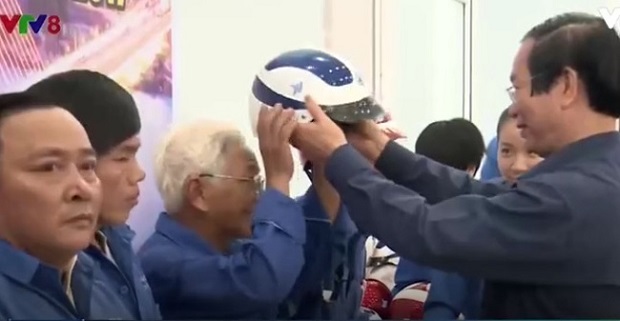 A beneficiary receiving a helmet (Photo: vtv.vn)
The donations, which took place at the city's inter-provincial coach station, aimed to encourage the active involvement of local YU members in ensuring the efficiency of the campaign.


.