University students convey message of environmental protection
Published: May 22, 2017
Over 1,000 students from Da Nang's Dong A University (DAU) took park in the school's Traditional Camp 2017 from 19 - 20 May near the Tien Sa Port. This year's event also attracted some French nationals who are on internship programmes and post-graduate courses at DAU.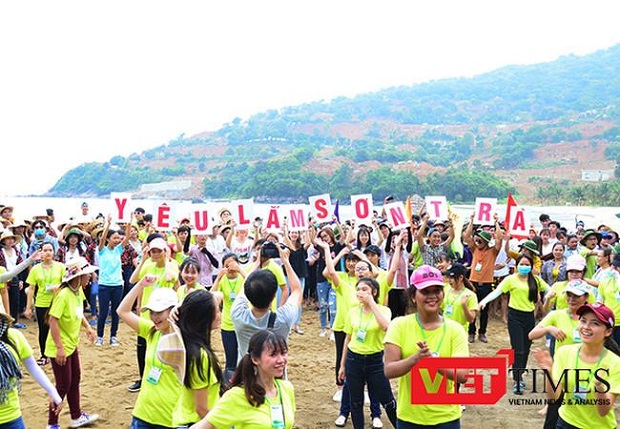 The fascinating flash mob performance (Photo: Internet)
The 2-day event featured numerous exciting activities to raise the public's awareness about environmental protection, and especially to convey the local students' message 'Khong Mang Tui Ni-long Den Son Tra' (Don't Bring Plastic Bags to the Son Tra Peninsula).
In addition, there was a fascinating flash mob performance by over 500 students, which ended with the lettering 'Yeu Lam Son Tra' (Loving the Son Tra Peninsula Very Much).
Previously, the university's volunteer teams had been actively involved in cleaning up areas near the Tien Sa Port, and they had collected and sorted the rubbish into biodegradable bags. In addition, they had decorated the entrance gate to their camp with environmental-friendly materials.


.