No one injured in 3-vehicle crash in Hai Van Tunnel
Published: June 19, 2018
At 1.30pm on Monday, a serious collision involving 3 vehicles occurred in the Hai Van Tunnel in Da Nang's Lien Chieu District.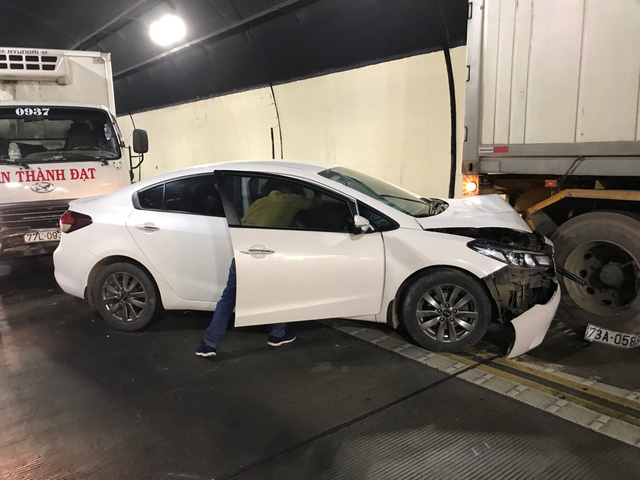 A scene from the accident (Photo: dantri.com.vn)
At the time, a mini truck, a 5-seater car and a semi-trailer truck, were en route from Thua Thien-Hue Province to Da Nang.
Suddenly, the driver of the mini truck travelling in the same direction crashed into the car from the rear, which forcefully the car rear-ended the semi-trailer truck.
The car was seriously damaged, whilst the head of the mini truck and the rear of the semi-trailer truck were also destroyed. Fortunately no one was killed or injured in that accident.
The crash resulted in traffic congestion inside the tunnel.
After receiving a report about the accident, relevant agencies quickly re-arranged the traffic to ease the traffic congestion inside the tunnel.
The initial cause of the accident was thought to be that the vehicles did not maintain a safe distance from the front vehicle, and their drivers exceeded the speed limit in the tunnel.
The cause of the accident is still under investigation.
.