City cracks down on waste
Published: December 06, 2018
Da Nang plans to get residents to sort their own waste before throwing it out in Thanh Khe and Son Tra districts from March next year.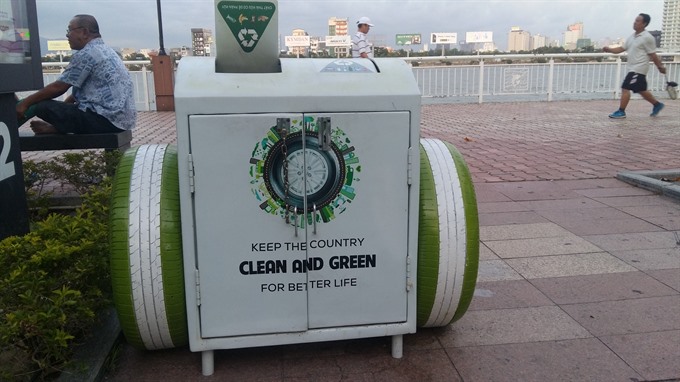 A dustbin set up on the Han River bank in Da Nang. The City plans to boost household waste classification from March of 2019. — VNS Photo Cong Thanh
The pilot project featuring the 3Rs (reduce, reuse and recycle) will be launched throughout the city in 2019-22.
Director of the city's Natural Resources and Environment Department, To Van Hung, said the project will help set up waste sorting processes at households in the two districts from early next year.
He said the process will raise awareness among the community in sorting recyclable waste (including paper, metal and plastic) from hazardous waste (batteries and light bulbs) and solid waste.
Hung said the process would help reduce ratio of daily rubbish waste to be buried in landfills from 90% to 15 or 25%.
"Waste classification will help limit pollution from household, while a large amount of rubbish can be recycled. The process also reduces cost for waste collection and eases the sorting process at waste treatment plants," Hung said.
"The city will provide local residents with 3-R dustbins and skills as well as improving more updated technology garbage trucks and manpower," he said.
According to the city's urban environment company, Da Nang discharges nearly 870 tonnes of waste each day, of which only 10% is recycled.
The city reserves an annual fund of US$333,000 – 1.54% of the city's budget – for waste collection and treatment, but needs huge funds to build recycling solutions and waste treatment technology, Hung said.
Quach Thi Xuan, the Vice Director of the municipal Institute for Society and Economic Development, said more than 11% of the city's daily waste was plastic.
She said the city had developed 11 waste disposal depots (DEPO) to recycle 890 tonnes of recycled paper each month, while 800 waste collectors help classify recycled waste.
The application of the 3Rs has been carried out in some living quarters in the city since 2012, with 16,000 members joining the 'green living club' – which provides education in the proper management of waste.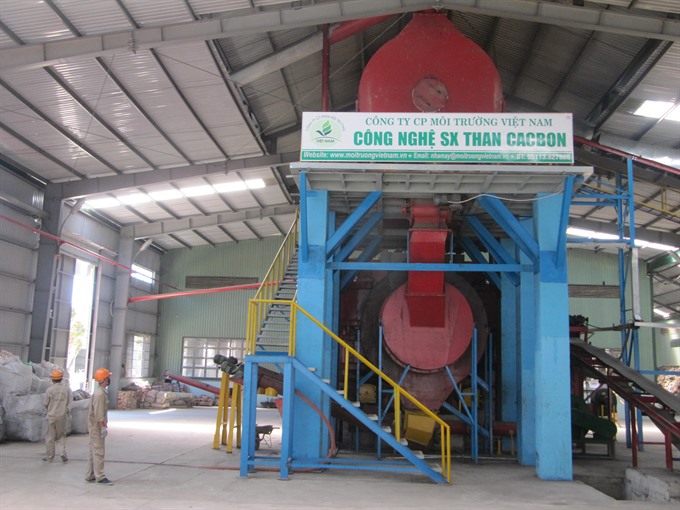 The waste treatment plant in Hoa Khanh dump helps to recycle plastic waste into fuel oil in the city. — VNS Photo Cong Thanh
Khanh Son landfill, which expanded from 9.8ha in 1992 to 48.3ha in 2007, will close by 2020. The dump, which stored 1.4 million tonnes of rubbish between 1992-06, has polluted underground water systems and the environment in the suburban district of Lien Chieu.
(Source: VNS/ DA NANG Today)
.