Tractor trailer collision causes traffic congestion in Hai Van tunnel
Published: December 05, 2018
An accident in the Hai Van Tunnel stalled traffic for several hours on Tuesday afternoon.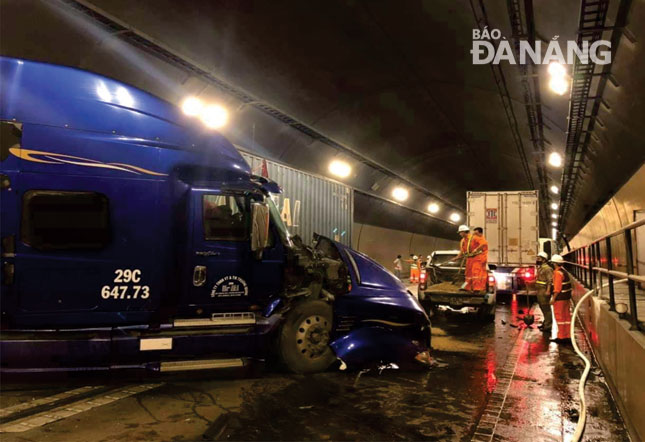 A scene from the accident
The local traffic police said at around 2.55pm, two tractor trailers collided at a section of the Hai Van Tunnel in Thua Thien-Hue Province's Phu Loc District.
The police reported that a tractor trailer from Ha Noi was en route from north to south when it suddenly crash into a similar vehicle from Ho Chi Minh City travelling in the opposite direction.
Both of the vehicles were seriously damaged after the collision.
Fortunately, no one was injured in the crash.
The crash resulted in traffic congestion inside the tunnel.
After receiving a report about the accident, traffic police forces from Da Nang and Thua Thien-Hue arrived at the scene in a prompt fashion and regulated the traffic to ease the crash-sparked congestion inside the tunnel.
.