Solutions to current water scarcity in the city
April 18, 2019, 12:21 [GMT+7]
Over the past 2 days, many families in Da Nang have faced water scarcity during peak hours because the salinity levels of the Cau Do (Red Bridge) River have increased significantly.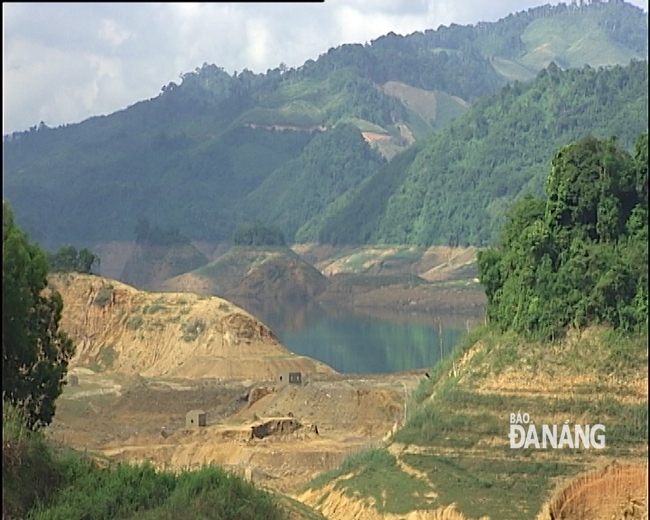 Many hydropower plants didnot discharge a large volume of water into the Vu Gia River as normal. This resulted in the salinity level of the river exceeding the allowed limits of 1,000 mg/l
Hence, on Wednesday, the Da Nang Water Supply Company (DAWACO) sent a text message to its customers to inform them about the current water scarcity.
According to DAWACO, as the salinity level of the river has exceeded the allowed limits of 1,000 mg/l, the company has sourced water from the An Trach Dam instead of from the Red Bridge River in order to ensure sufficient supplies of water in the city.
In particular, since early April, DAWACO has sourced over 2.4 million m3 of water from the Vu Gia River in Quang Nam Province to supply to the An Trach Dam. Meanwhile, only 28,187m3 of water were sourced from the An Trach Dam during the same period of 2017 but no water sources from here were used in 2018.
Mr Ho Huong, General Director of DAWACO, said in recent days, hydropower plants in the basins of the Vu Gia and Thu Bon rivers have not ensured the discharge of water in accordance with their operation process.
Between 1 and 16 April, the A Vuong, Song Bung 4 and Song Tranh 2 hydropower plants only discharged water into the lower sections in only 1, 4 and 14 days respectively due to their severe shortage of water. This resulted in the low water level of the Vu Gia River at the Ai Nghia Hydrological Station.
In order to handle this matter of deep concern, the Vietnamese Ministry of Natural Resources and the Environment has asked hydropower plants upstream in the basins of the 2 rivers to operate and discharge water properly in order to ensure enough water supply for the city, especially over the 5-day break from 27 April to 1 May for the forthcoming National Reunification Day (30 April) and International Labour Day (1 May).
.