2,400 users of Tho Quang fishing wharf test negative for coronavirus
August 18, 2020, 11:01 [GMT+7]
2,400 people who are staff members of the management board of the Tho Quang fishing wharf, fishermen and seafood traders touting for business in this wharf in Da Nang have tested negative for coronavirus, doctor Pham Hong Nam, the Director of the Son Tra Medical Centre, announced on Monday.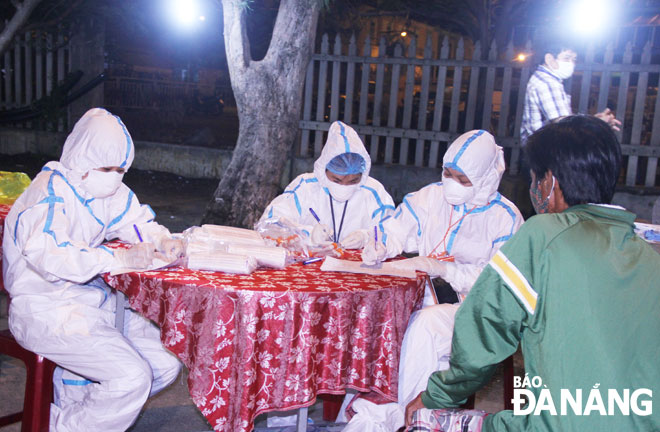 Taking swab samples from the users of Tho Quang fishing wharf
The taking of swab samples from these people was conducted on 15 and 16 August by medical workers from the Son Tra District Medical Centre and Da Nang Disease Control Centre (CDC).
Their negative testing results for coronavirus have been announced to them in a bid to help them feel safe and secure, as well as to encourage the fishermen to continue going out to sea for fishing trips.
All seafood traders, visitors and crew members of fishing vessels anchoring at the wharf are still required to strictly follow the city's infection prevention and control measures for Covid-19 in an effort to stem the spread of the virus. All of them are required to wear face coverings, keep a 2 metre distance from others, and have their body temperatures measured right at the entrance gates to the wharf.
By TRONG HUNG – Translated by A.T
.