Da Nang's Youth Union volunteers do shopping for families under lockdown
August 23, 2020, 12:19 [GMT+7]
On a daily basis, many Youth Union members from Hoa Tien Commune, Hoa Vang District, Da Nang, task themselves with doing shopping for families residing in Yen Ne 2 hamlet which is in lockdown to curb the spread of novel coronavirus.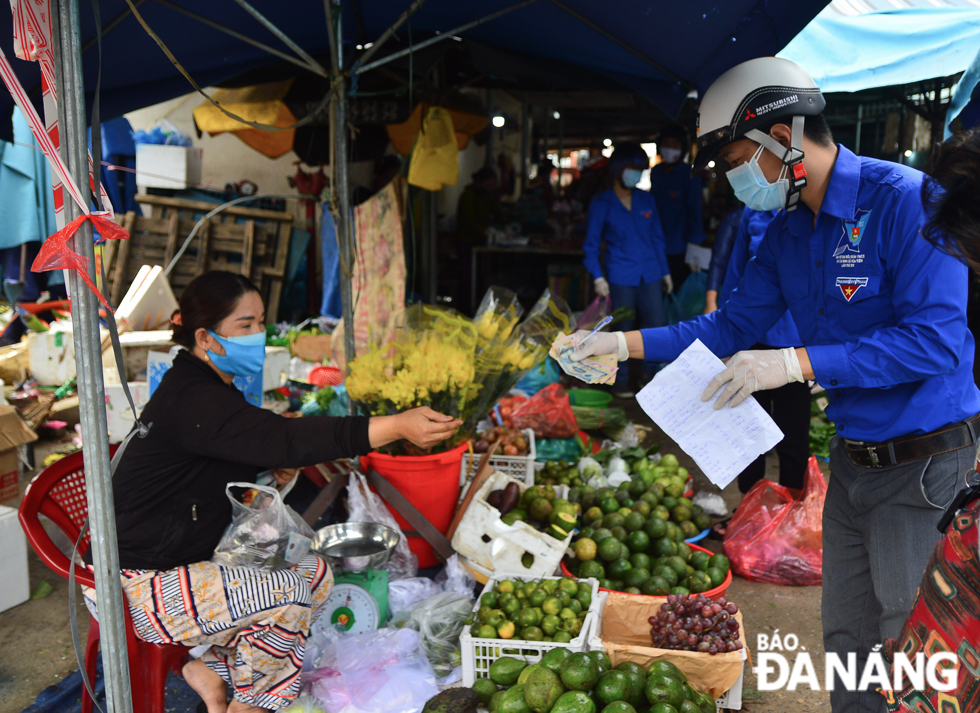 Hoa Tien Commune's Youth Union members buying foods as demanded by residents in the Yen Ne 2 barricaded hamlet
According to Mr Nguyen Quang Tuyen, the Secretary of the Hoa Tien Commune Youth Union organsiation, in spite of food supplies distributed by the commune authorities, the sequestered residents are still in desperate need of more supplemental foodstuff, other essential items and medicines. This fact inspired Tuyen's unit to come up with the 'Doing Shopping for Families under Lockdown' campaign.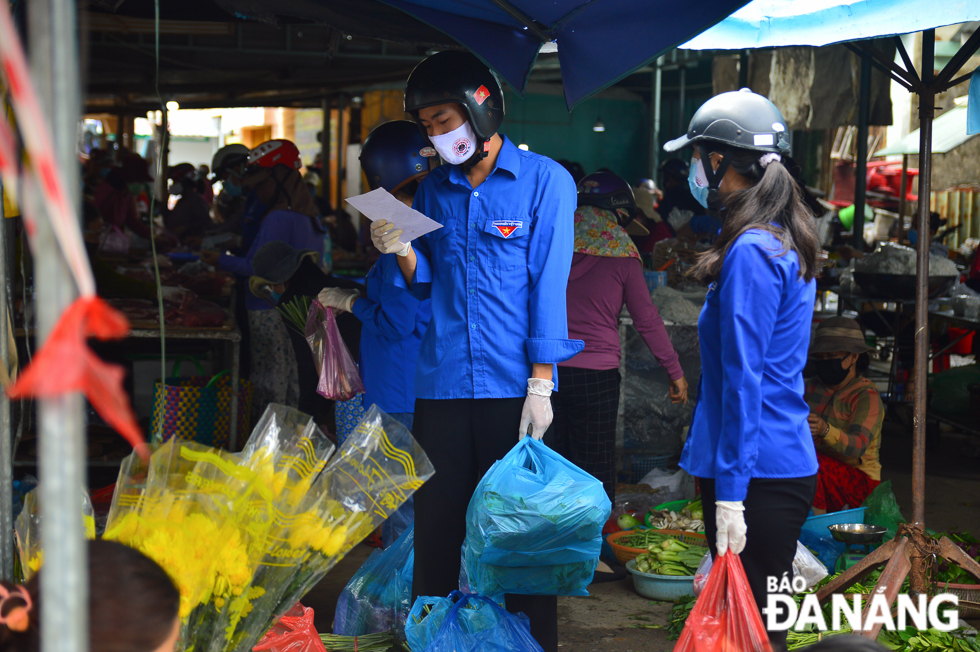 They carefully checking lists of food items needing to be bought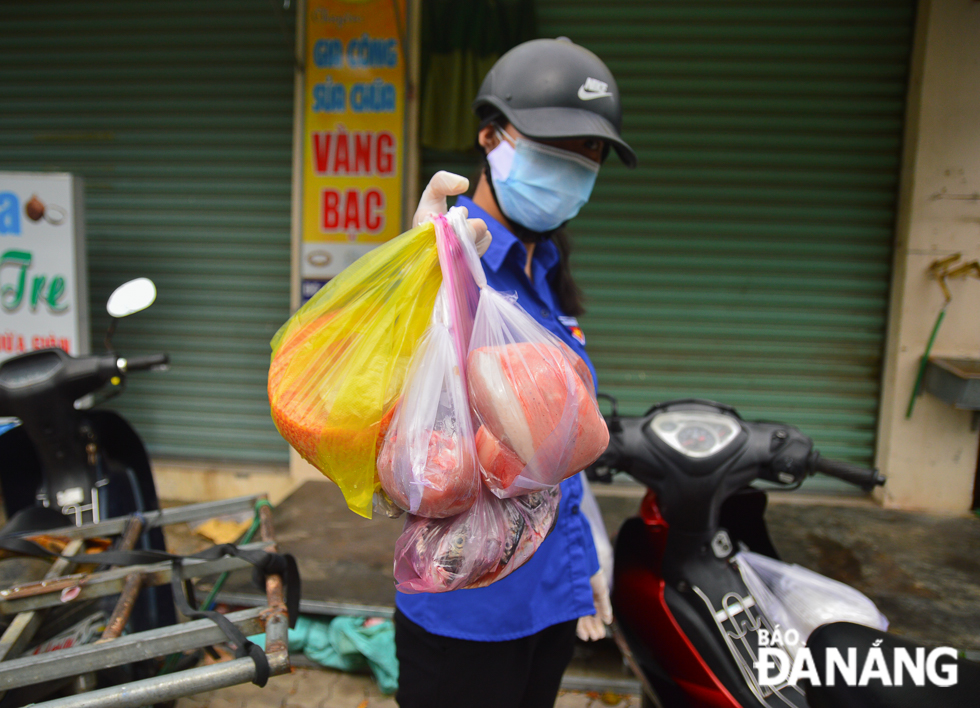 Already-bought food parcels consisting of meat, fish, fruits and vegetables, and beverage
The Youth Union volunteers are divided into 2 separate groups. One, consisting of 15- 20 members living right inside the barricaded hamlet, will collect orders from the sequestered families and delivering their ordered food to them. Meanwhile, the other, comprising of 10 members, will go to the Le Trach Traddional Market to make the purchase of food ordered by the cordoned-off residents.
After returning from markets, the volunteers being ready for distributing the food to the sequestered families
Each food parcels bearing notes on the recipient's name and the purchased items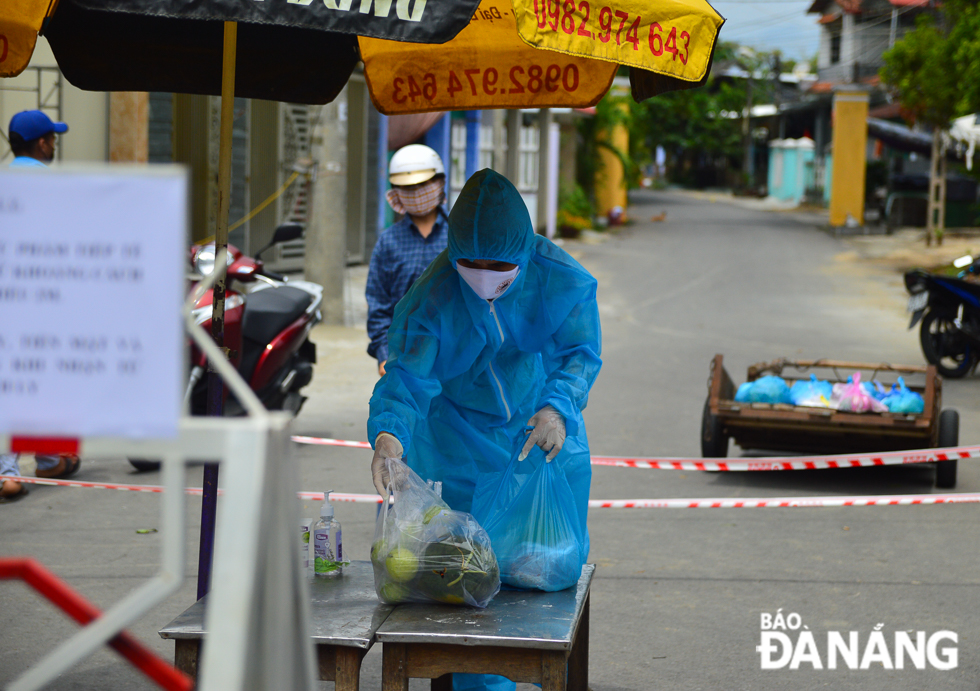 All food parcels being taken to a designated gathering point before being delivered to each family by the volunteers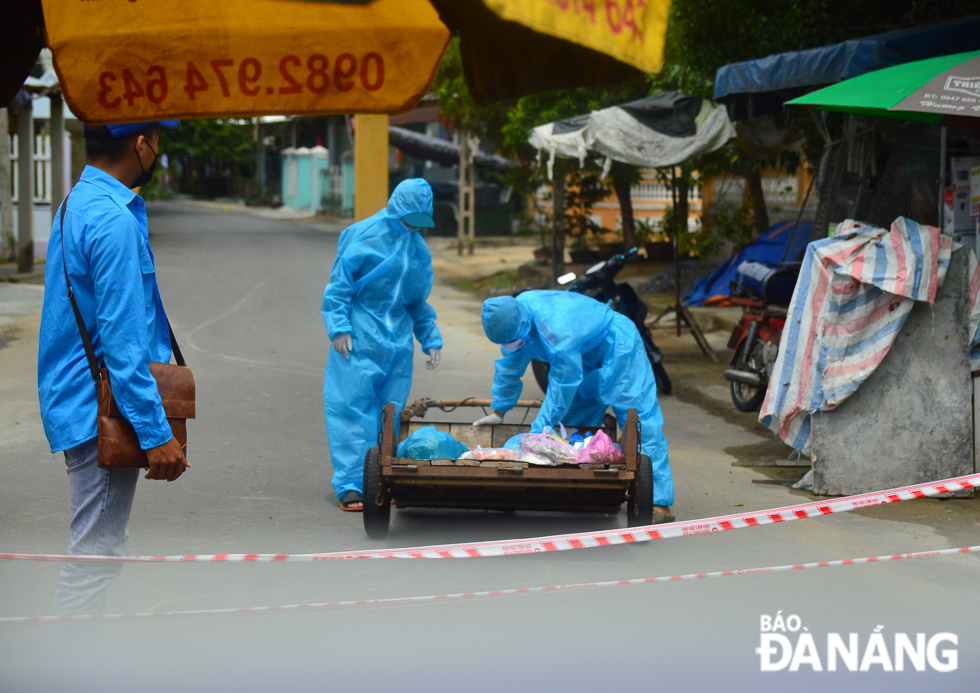 The food parcels being loaded onto a cart for delivering to local families
In a similar supportive move, Youth Union members from the Hoa Nhon Commune Youth Union organsiation in Hoa Vang District have been staffing the Hoa Nhon and Cau Giang traditional markets twice every day to monitor the use of the city authorities-distributed coupons which allow local residents to go shopping at traditional markets for odd or even days, conduct the measurement of market-goers' body temperatures, and encourage them of practising the citys' social distancing rules.
Youth Union members from the Hoa Nhon Commune Youth Union organsiation measuring market-goers' body temperatures in the Cau Giang Market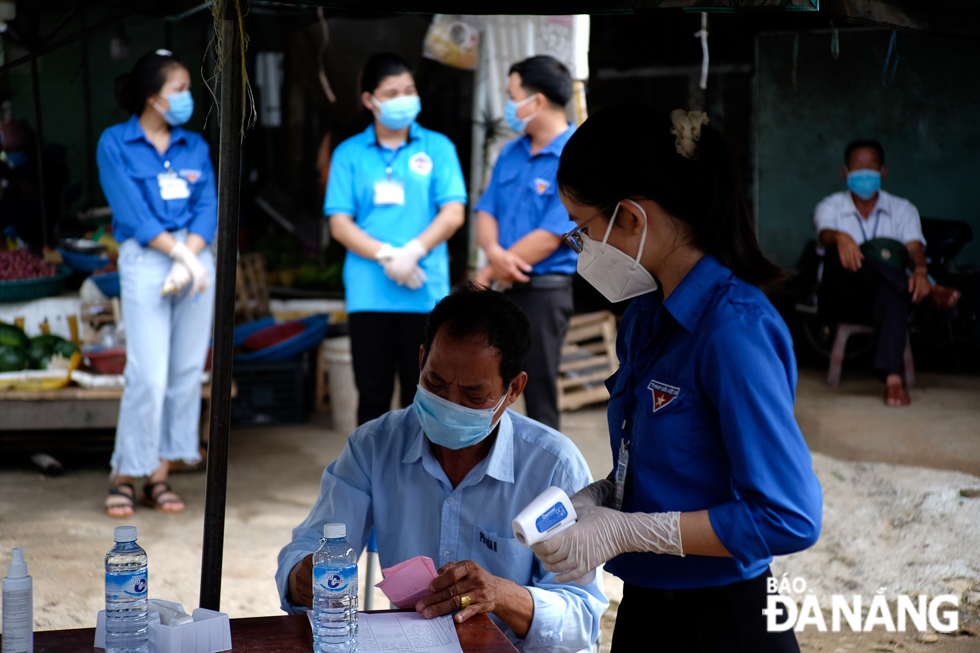 The Youth Union volunteers helping market-goers fill out their shopping coupons
By XUAN SON, NGUYEN LE -Translated by A.T
.