Viet Nam records additional 13,063 COVID-19 cases
November 28, 2021, 12:01 [GMT+7]
Viet Nam is assessed to have plenty of room to compete for foreign direct investment (FDI) against major competitors in the current global production shift, said Nguyen Bich Lam, former Director General of the General Statistics Office.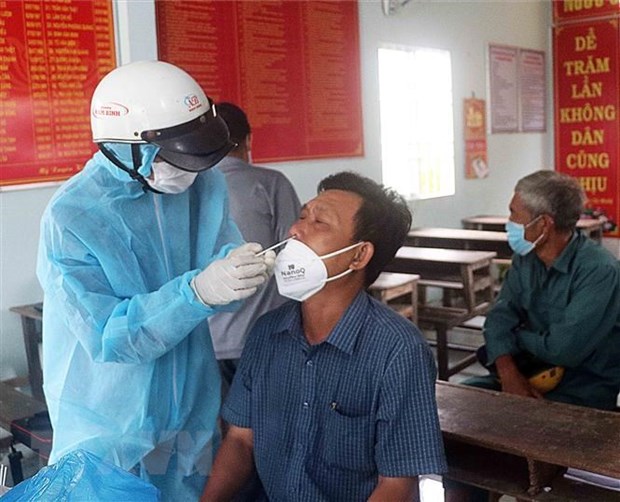 Illustrative image (Source: VNA)
In an inclusive interview with the Viet Nam News Agency, Lam cited the 2021 investment report of the United Nations Conference on Trade and Development (UNCTAD) which said in 2020, Viet Nam attracted 16 billion USD of FDI, entering the top 20 countries in the world in terms of FDI attraction for the first time.
Despite COVID-19, in the first ten months, 23.74 billion USD worth of FDI were poured into 18 sectors in Viet Nam, with processing and manufacturing obtaining the lion's share of the sum, at 53.7 percent or 12.74 billion USD. This meant that foreign investors are placing great trust in Viet Nam as part of the global supply chain.
Also in the period, 7.09 billion USD were added to existing FDI projects in the nation, up 24.2 percent year-on-year, while foreign capital contribution and share purchase reached 3.63 billion USD.
In the ten months, Viet Nam reeled in 267.93 billion USD worth of export turnover, up 28.2 percent annually. Of the sum, the FDI sector contributed more than 196.7 billion USD, an annual increase of 20.3 percent. The foreign-invested sector's import value, meanwhile, reached nearly 176.9 billion USD, up 31.3 percent over the same period last year and accounting for 65.7 percent of the country's total.
Regarding Viet Nam's advantages in attracting foreign investment, Lam said the macro environment and politics are stable, the economy is dynamic, and the consumption market is expanding with abundant supply sources. He also listed consist Viet Nam logged 13,063 new COVID-19 cases, including 15 imported, in the past 24 hours to 4pm on November 27, the Ministry of Health (MoH) announced.
Ho Chi Minh City continued to record the highest number of infections with 1,773 cases. It was followed by Can Tho city (954), Binh Duong (716) and Ba Ria-Vung Tau (697).
The capital city of Ha Noi reported 310 COVID-19 cases on the day.
The new infections brought the country's total caseload to 1,197,404.
The MoH said an additional 148 casualties were reported on November 27, lifting the death toll since the beginning of the pandemic to 24,692.
A further 1,668 patients were declared to be free from coronavirus, raising the total number of recoveries to 956,924.
By November 26, Viet Nam had administered 117,691,092 vaccine doses. As many as 48,381,597 people have fully got two shots.
Source: VNA
.