About 100 vehicles handled for itinerary supervision devices-caught violations
August 08, 2022, 10:01 [GMT+7]
Nearly 100 cars had their badges revoked by the Da Nang Department of Transport in May, June and July 2022 for their traffic violations caught by vehicle itinerary supervision devices and in-cabin cameras which record and store on-board images during travel process.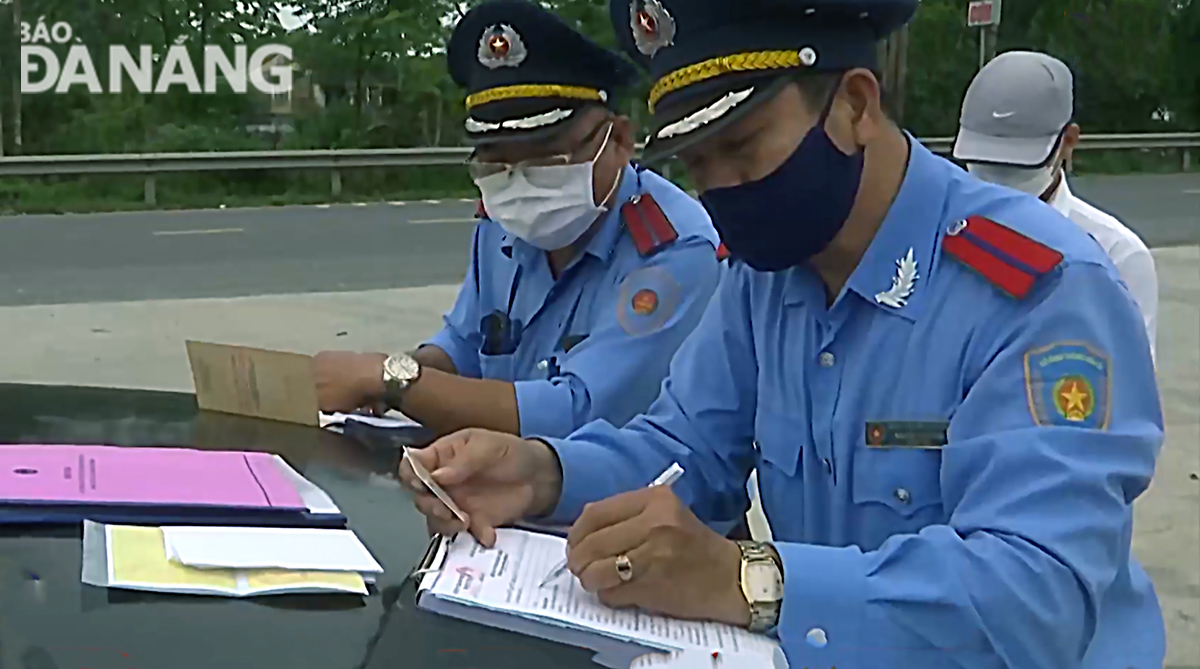 Traffic Inspectors from the municipal Department of Transport are pictured handling a vehicle for their traffic violation.
In order to strictly handle violations by exploiting data from journey monitoring device equipment and in-cabin cameras, the municipal Department of Transport requested transport units seriously implement the instructions and directions of the superiors and strengthen inspection, monitoring and handling of violations through data by monitoring devices.
From January 1, 2022, according to the national regulations, nine-seat (or more) passenger cars and container cargo trucks and tractors without onboard surveillance cameras are severely punished .
It is known that, currently, the Directorate for Roads of Viet Nam has put into a system to process image data from cameras installed on transport business cars to receive data.
Transport units must store camera images for at least the nearest 24 hours for vehicles traveling up to 500km and at least 72 hours for vehicles over 500km.
Image data is provided to police authorities, traffic inspectors and licensing agencies to control the driver's activities, prevent overloading and cramming of passengers added.
Reporting by THANH LAN - Translating by A.THU
.