Indian famtrip surveys Da Nang tourism
August 09, 2022, 16:22 [GMT+7]
A famtrip group of representatives from leading travel agencies from Mumbai, India has recently visited Da Nang to survey night-time tourism products the city, said the municipal Tourism Promotion Centre.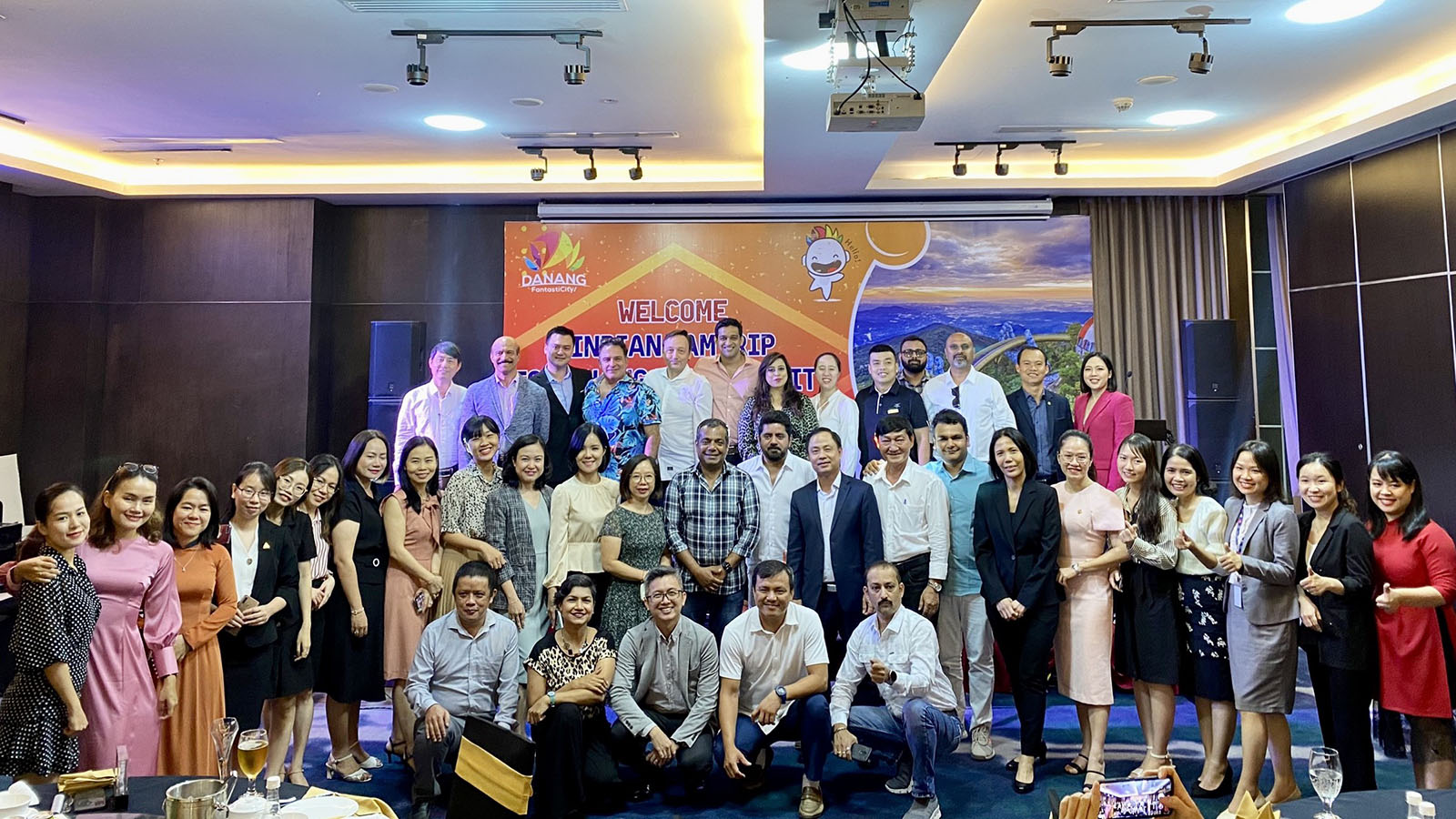 A scene of the Gala Dinner welcoming the fam trip from Mumbai on August 6. Photo: https://danangfantasticity.com/
Among members of the famtrip delegation were the founder and director of Mumbai's leading travel agencies specialising in high-end tourists, M.I.C.E. (Meetings-Incentives-Conferences-Exhibitions), and Free Independent Travellers (FIT) such as One Above, In Time, Tourister , Vinnaayak Holidays, Kesari Travels, Jain & Jain Travels, Whiteboard and Plutus Voyages.
According to a representative of the municipal Department of Tourism, through famtrip activities, the city's tourism industry wanted to introduce to Indian travel agencies about the deep cultural connection between Viet Nam and India, creating a highlight for the Da Nang tour programmes organised for Indian tourists and preparing for the promotion of tourism exchange between the two destinations; targeting high-end customers.
Mr. Basheer Adul Rahim, the Director of One Above, the Head of the famtrip group said: "Da Nang has been active in approaching and marketing to India and we are also excited in promoting this central Vietnamese destination. With the direct flights from India to Da Nang being opened soon, we believe Da Nang will soon achieve the milestone of 3 million India tourists in the next 2 years",
Previously, within the framework of tourism promotion activities in the Indian market, the Da Nang Tourism Promotion Centre successfully organised a programme to introduce Da Nang tourism in New Delhi, India on August 4, and welcomed the school tour group with 33 guests who were professors and principals from universities in the state of Assam, India on July 23.
Reporting by THU HA - Translating by A.THU
.