Vehicle filmed running in reverse on Da Nang - Quang Ngai Expressway
August 08, 2022, 16:09 [GMT+7]
A car has been caught on a surveillance camera traveling in reverse along an expressway linking Da Nang and Quang Ngai.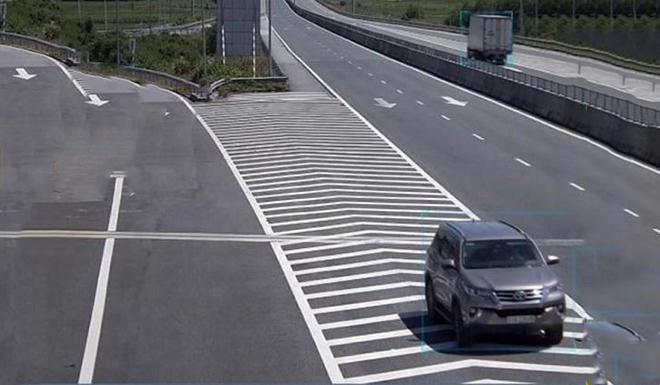 A car runs in reverse along the Da Nang-Quang Ngai Expressway on August 4, 2022 in this screenshot taken from the footage.
Accordingly, at more than 10:00a.m on August 4 at km 123+300 on the Da Nang - Quang Ngai Expressway, a patrol team from the National Traffic Police Department, through a camera-caught footage, detected a 55 -year-old driver residing in Ho Chi Minh City driving a car in a reverse on the expressway.
Shortly after, the traffic police team stopped the violation committed by the driver.
Pursuant to Point a, Clause 8, Article 5 of Decree No. 100/2019 ND-CP, dated December 30, 2019 on regulations on sanctioning of administrative violations in the field of road traffic and railways, the above-mentioned violation will be fined VND17 million and have his driving licence revoked for 6 months.
The aforementioned action posed high risks of accidents as other vehicles were travelling at very high speed on the expressway.
According to current regulations, backing a vehicle on an expressway will face a fine worth VND16-18 million and 5- to 7-month revocation of the driver's licence.
Reporting by PHUONG UYEN - Translating by A.THU
.