Woman and her two sons die in a house fire in Da Nang
August 08, 2022, 11:42 [GMT+7]
A mother and her two school-age sons died on Sunday afternoon when a fire burnt down a house in Trung Nu Vuong Street, Hoa Thuan Tay Ward, Hai Chau District, Da Nang.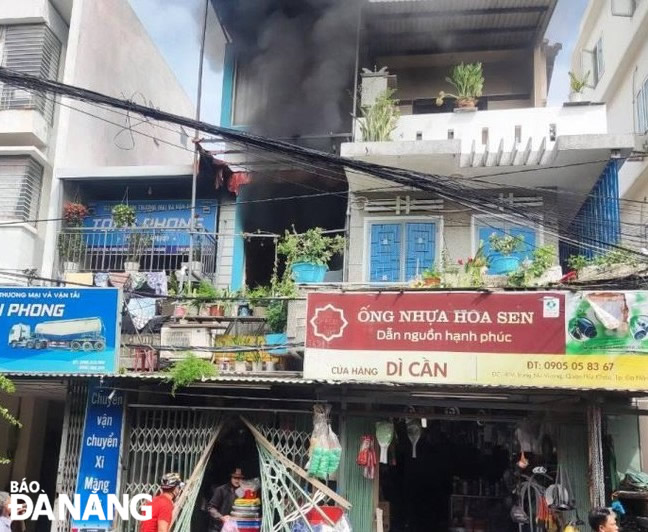 Thick plumes of black smoke were seen rising from the burning house.
The 49-year-old woman, and her two sons, aged 14 and 11 were killed in the blaze when the fire gutted their house.
The three bodies were discovered in the house after the fire was extinguished, local firefighters said.
Fire crews rushed to the scence after receiving reports the house was on fire.
The fire broke out at 2:15pm on Sunday. Witnesses described plumes of smoke from this house, and they tried to extinguish the fire. However, the door closed when the fire broke out, and witnesses called to the local fire-fighters for help.
The cause of the blaze is still under investigation.
Reporting by LE HUNG – Translating by H.L
.