Upside Down World Da Nang – emerging attraction of city
Published: January 29, 2018
Located at 44 Ho Xuan Huong in Ngu Hanh Son District, the Upside Down World Da Nang is drawing a great deal of attention from local residents and visitors, especially youth.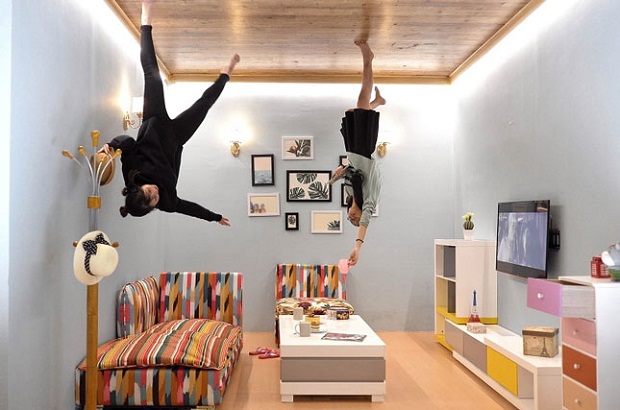 Visitors taking photos at the venue
The venue is the 1st of its kind in Da Nang, and the 2nd in Viet Nam, following Vung Tau City.
It features special architectural design which breaks Newton's law of universal gravitation. In particular, all real interior equipment is attached firmly to the ceiling by plaster, reversing the normal world order. Therefore, visitors to the venue find it very hard to distinguish between the roof and the floor.
The venue's manager Duong Anh Khoa said that funny pictures will be created when they are taken with the camera flipped upside down.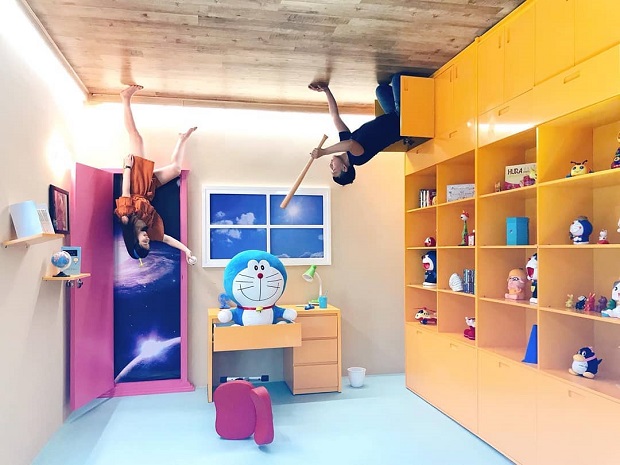 Nobita's room (Photo: Facebook page of Upside Down World Da Nang)
The Upside Down World features 10 special rooms with colourful smart decorative items describing various subjects. Included are Nobita's room, Hello Kitty's pink kitchen, along with a bedroom, a sitting room, a bathroom, a gym, a laundry room, a barbershop, and a restaurant.
In particular, Nobita's room, which is based on Japanese manga series entitled 'Doremon', will impress visitors by its colourful decorative items, including a time machine and a magic door.
The venue opens daily from 10.00am to 8.00pm. Admission fee is 130,000 VND per person, with children under 1.3m tall at 70,000 VND per person.



.