Da Nang to ring in Lunar New Year 2021 with dazzling fireworks displays
January 01, 2021, 09:37 [GMT+7]
Da Nang will celebrate the arrival of Lunar New Year 2021 with immense joy and spectacular fireworks shows on Lunar New Year's Eve, which will fall on 12 February 2021.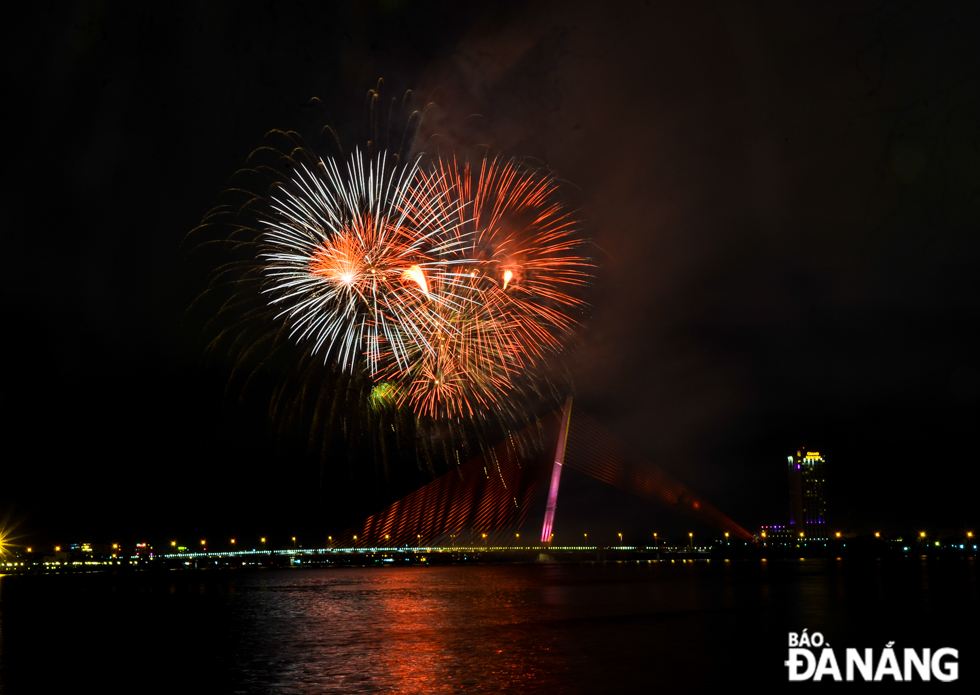 Picture of a spectacular fireworks display in Da Nang to welcome in the Lunar New Year 2020
The upcoming 15-minute fireworks shows will be at the Nguyen Van Troi Bridge, the Phuong Trang vacant land area in front of the Lien Chieu District Administrative Centre, and a vacant site in front of the Hoa Vang District Administrative Centre.
FireOne wireless system, which is the world's most advanced digital pyrotechnic firing and choreography system, will be applied in the launching of the fireworks.
All the costs of these shows will be covered by the Sun Group Corporation.
By XUAN DUNG - Translated by M.D
.