TT.Piaggio Café- inspiring space to start energetic day
December 27, 2021, 10:11 [GMT+7]
Located at the pretty corner of the intersection between Nguyen Chi Thanh and Ly Thuong streets, the TT. Piaggio coffee shop was just gone into service in 2021; however, the brand has gained its familiarity amongst locals when it first appeared in Da Nang 14 years ago. Friendly and delicate are customers' first feelings when visiting the shop. Those are also things that the coffee shop owner, Ms Hoang Thanh Thao, wants to convey in each of her products.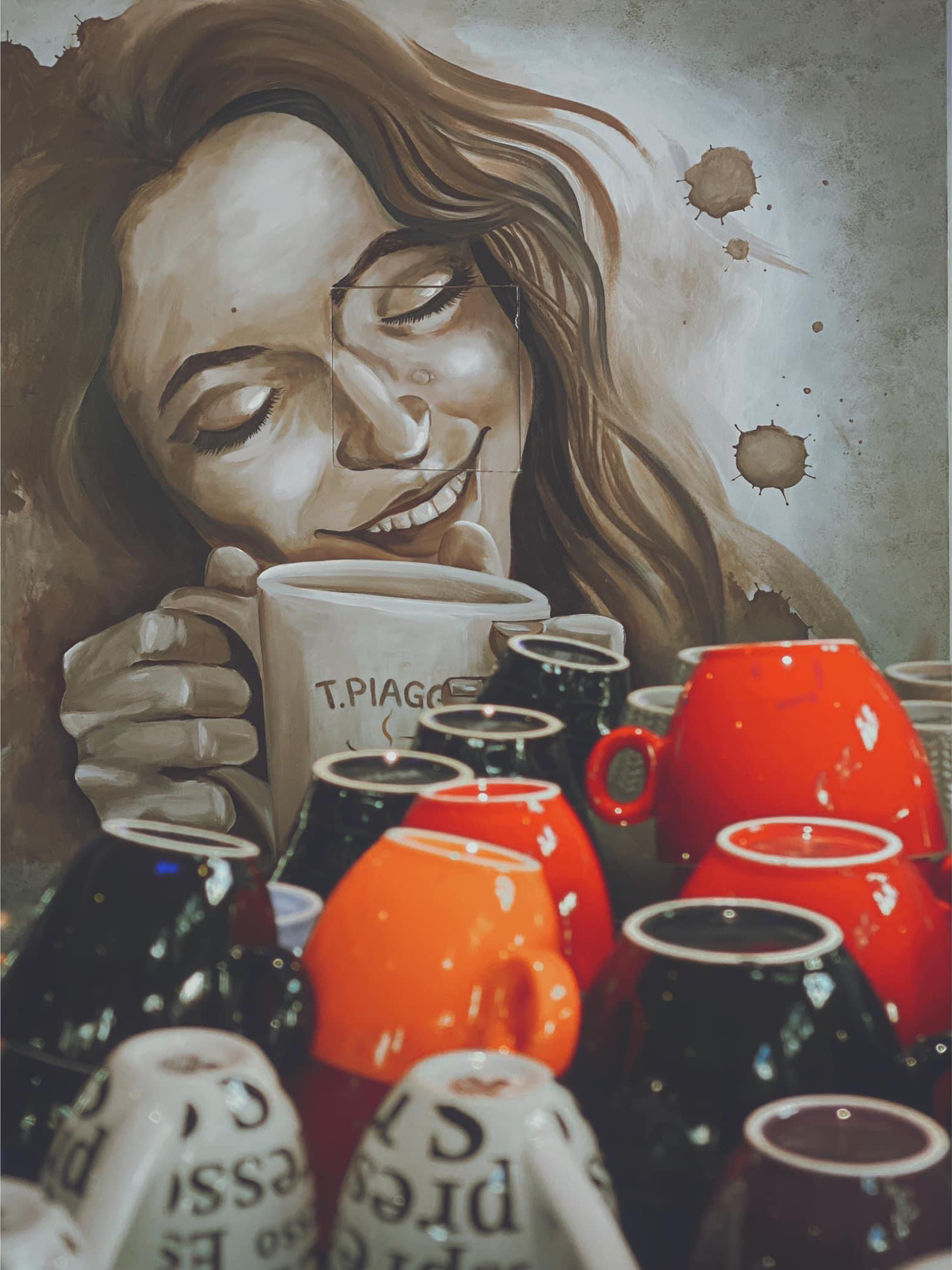 Stories full of positive energy can be evoked with a glass of delicious water. (Photo courtesy by the café)
Customers come to the TT. Piaggio because every beverage here demonstrates the refinement from appearance to taste. In particular, salted coffee brings a very unique feeling with the difference from the consistency of fresh cream, pure coffee and sea salt with a very "TT.Piaggio" preparation method.
Moreover, the TT. Piaggio serves all delicious cakes made by the owner with a menu offering diverse cakes and drinks. Ms Thanh Thao also raises fresh yeast herself and carefully selects imported ingredients to create beautiful, diverse toasted loaves of bread without using industrial yeast.
Another equally important factor to retain customers of any coffee shop is the spirit of service. The greetings and subtleties of the young, enthusiastic staff here when even remembering the customer preferences bring a feeling of closeness and familiarity. "Tasty is not enough, it takes a comfortable feeling to bring the full enjoyment to customers", Thao confided.
"This is my wish for a luxury Italian-branded car when I started my business nearly 15 years ago" Ms Thao confided when asked about the name TT.Piaggio of her café.
For the time being, the coffee shop aims to bring a cosy space beside a glass of delicious water so that diners can be inspired for new ideas, positive sharing and open interesting stories for themselves. A
s said by Ms Thanh Thao "Just pull the brake, park your vehicle at the corner of the street, a smile and friendly greeting will bring you into TT.Piaggio space to start a new day with lots of energy."
Reporting by HUONG DUONG- Translating by T.VY
.