P Coffee – a minimalist and modern style shop in the heart of Da Nang
July 14, 2022, 10:53 [GMT+7]
Located at 53-55 Nguyen Van Linh - the most crowded street of Da Nang, the P Coffee stands out with its wood brown and white space. The coffee shop's façade is decorated by round glass windows and a lovely mini bicycle.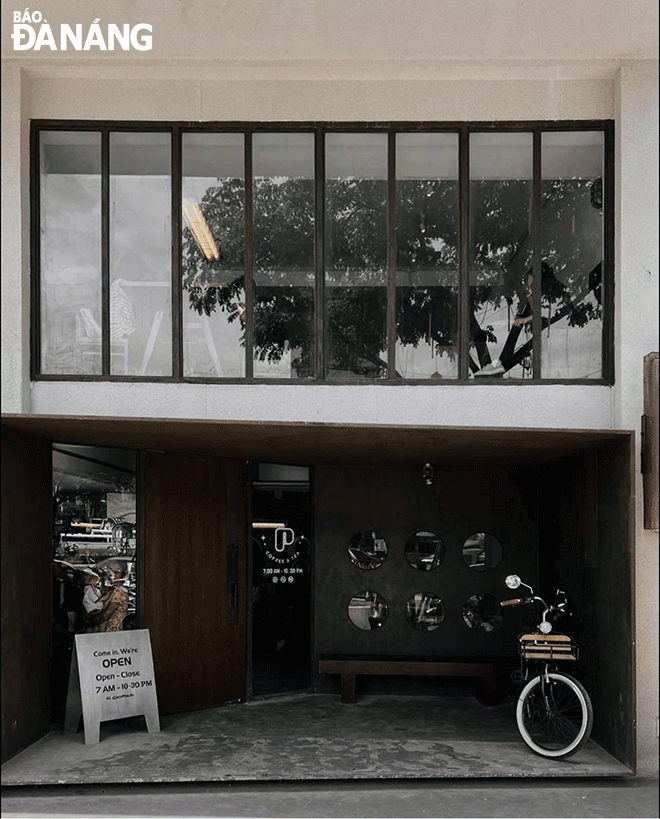 The European-style space with wood brown tone
According to the shop owner, P stands for Parking. The name implies the shop is a destinaton for customers to find peaceful and gentle feelings.
The two-storey venue has a minimalist but no simplistic design. Its first storey impresses customers by the circles and the animated pebbles on the floor. P Coffee has sets of wood brown tables and chairs, whilst its counter features the display of different types of coffee and sweet cakes, together bringing a modern yet cozy atmosphere for customers.
The second storey is still in minimalist but its grandeur design uses light-reflecting metal plates, along with a large mirror and a chair in a bid to create an unique check-in spot for young people. Thanks to its quiet space, this storey is suitable for those who need for working or relax.
The highlight of P Coffee is the small glass windows in every corner of the shop's storeys.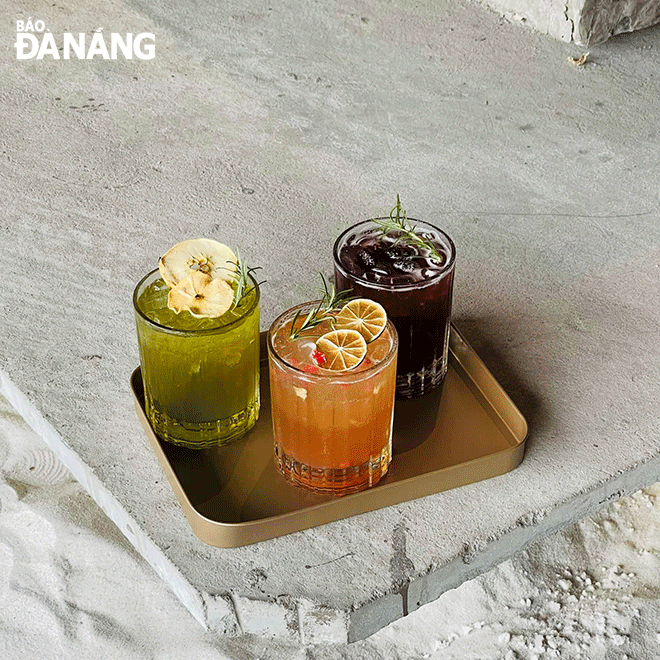 The Kombucha tea with various tastes
P Coffee not only has a beautiful appearance but also friendly and efficent staff, thereby it is gradually attracting more customers.
The shop serves a wide range of drinks includes coffee, green tea, milk tea, soda, with prices ranging from VND 45,000 to VND 80,000. In addition, there are various types of cake and pastry such as vanilla croissant, salted egg croissant, cold cheese, and egg tart. Especially, P Coffee has a new signature drink called Kombucha tea, which is naturally fermented by the shop's staff so its quality is ensured. In its efforts to increase the freshness and colourfulness of their products, Kombucha has been added fruit flavours of apple, orange, grape, lemon, blueberry, and more. Kombucha helps improving digestive system and skin elasticity and it is a perfect drink for summer.
Reporting by HUYNH TUONG VY – Translating by HOANG VU
.