Troc Thu Tra - perfect venue to listen sounds of silence in the heart of Da Nang
August 18, 2022, 16:00 [GMT+7]
Located deep in the heart of Da Nang, at alley 416/02 Hoang Dieu in Hai Chau District, the 'Troc Thu Tra' is currently a very unique space for those who love enjoying tea and calligraphy.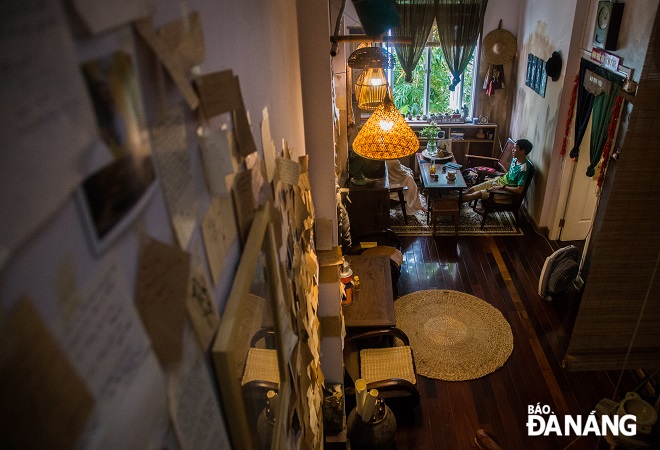 The layout of Troc Thu Tra is quite unique
Visitors to the shop will be impressed by its rustic, simple but quite delicate layout with materials associated with the image of Vietnamese villages such as lotus, bamboo, Buddha statues and calligraphy paintings, all creating a tranquil space.
Tourist Nguyen Truong Giang said this is the first time he has visited this venue and he is completely mesmerized by the serenity and lightness there.
Nguyen Huu Phap, the owner of Troc Thu Tra hopes to make the venue an ideal place for people to enjoy different types of tea, listen to music and admire the peaceful scenery to seek sounds of silence in the heart of Da Nang.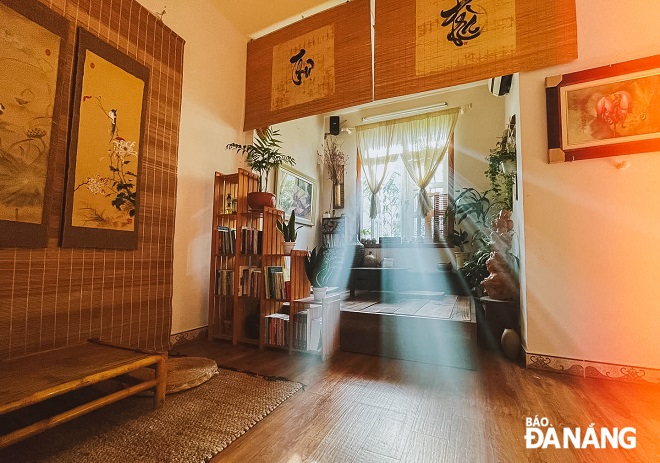 The space of the tea shop is decorated quite impressively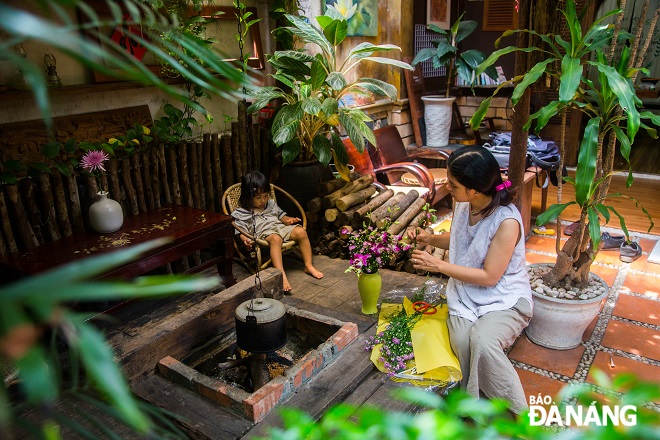 A woman is arranging flowers at Troc Thu Tra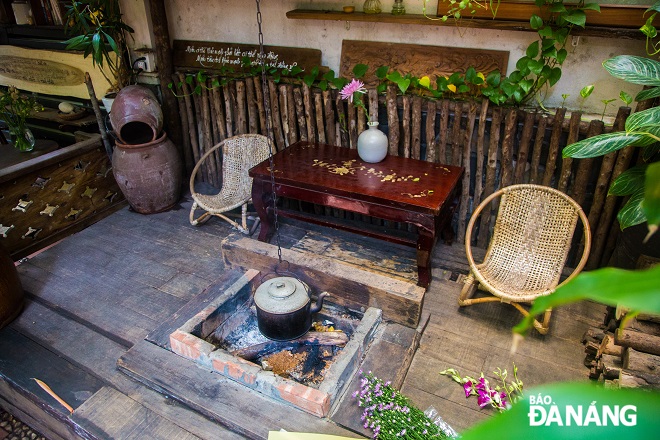 The tea shop space is suitable for those looking for peace.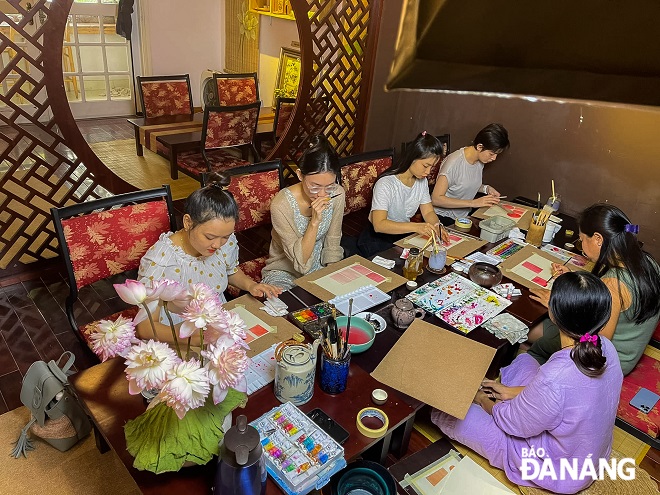 In addition to a space to enjoy tea, there are also drawing and calligraphy classes for young people.
Reporting by CHANH LAM - Translating by M.DUNG
.