Cambodian carriers resume flights to Thailand from November
November 05, 2021, 09:23 [GMT+7]
Measures to ease travel restrictions and recover socio-economic activities by the Cambodian Government have prompted some local airlines to hasten the resumption of regular commercial flights to Bangkok, Thailand in November.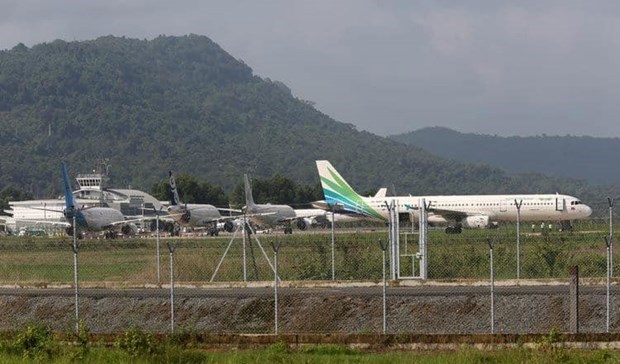 Sihanouk International Airport. (Photo: VNA)
Cambodia and Thailand have announced the resumption of flights to fully reopen their economies after being seriously affected by the COVID-19 pandemic for almost two years.
Thailand revealed on October 21 that fully vaccinated Cambodian tourists would be allowed to travel to the country without quarantine since November 1.
Meanwhile, two Cambodia airlines namely Lan Mei Airlines and Cambodia Airways announced that they will restart flights between Phnom Penh and Bangkok from November 13 and November 17, respectively.
There will be two flights a week on the route operated by Lan Mei Airlines, on Tuesdays and Fridays. Meanwhile, Cambodia Airways will launch its first flight starting from the Water Festival.
In related news, the State Secretariat of Civil Aviation (SSCA) of Cambodia and the Agence Française de Développement (AFD ) on November 2 signed an agreement to provide technical assistance for the Civil Aviation Capacity Building Project.
According to the SSCA, the project aims to strengthen control of the airport environment and will include training for ground crews and airport medical teams and improvement of security measures in the airports.
Source: VNA
.