Indonesia approves Sinovac vaccine for children aged 6-11
November 02, 2021, 08:45 [GMT+7]
Indonesia's National Agency of Food and Drug Control (BPOM) has approved China's Sinovac vaccine for emergency use in children aged 6 to 11.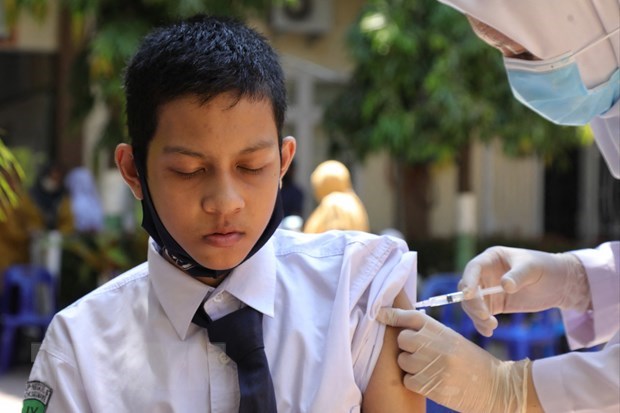 Illustrative image (Photo: AFP)
Speaking at an online meeting on November 1, head of the agency Penny Lukito said the authorisation is based on result of clinical trials showing that Sinovac is safe for children aged 6-11.
She added that the issuance of permits for COVID-19 vaccines for children is an urgent matter as schools are starting to implement limited face-to-face learning.
The result also showed that the immunogenicity or ability of the vaccine to trigger the body's immune response is greater in children than adults: it is 96.15 percent in children compared to 89.04 percent in adults, Penny said.
Sinovac was the first vaccine registered with BPOM for use among children in the 6-11 age group, she noted.
The official hoped that in the future, there will be more vaccines registered for children in this group.
Source: VNA
.