Indonesia inaugurates 91-MW geothermal power plant
January 10, 2022, 18:03 [GMT+7]
PT Supreme Energy Rantau Dedap of Indonesia has announced the commercial operation of the 91.2-MW Phase 1 Rantau Dedap geothermal power plant.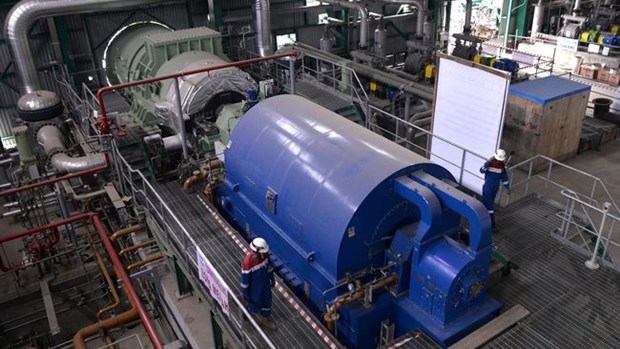 Rantau Dedap phase 1 geothermal power plant (Photo: www.cnnindonesia.com)
The power plant is located in Indonesia's South Sumatra province. Its trial run has taken place since December 26 last year.
The plant, built with a total investment of more than 700 million USD, is operated by PT Supreme Energy Rantau Dedap - a joint venture of PT Supreme Energy, France's Engie utility company, and Japan's Marubeni Corporation and Tohoku Electric Power.
The Chairman of PT Supreme Energy, Supramu Santosa, said the construction of Rantau Dedap faced great challenges considering its location in a remote area at an altitude of 2,600m and restrictions prompted by the COVID-19 pandemic.
The plant is projected to reduce about 486,000 tonnes of carbon emissions per year.
Indonesia has the world's largest geothermal energy reserves, and is aiming to raise its total geothermal energy production capacity to 3.35 GW by 2030.
Source: VNA
.