Indonesia shortens COVID-19 quarantine time
January 04, 2022, 17:16 [GMT+7]
The Indonesian government on January 3 decided to shorten the quarantine period for arrivals, including those who were from Omicron-hit countries.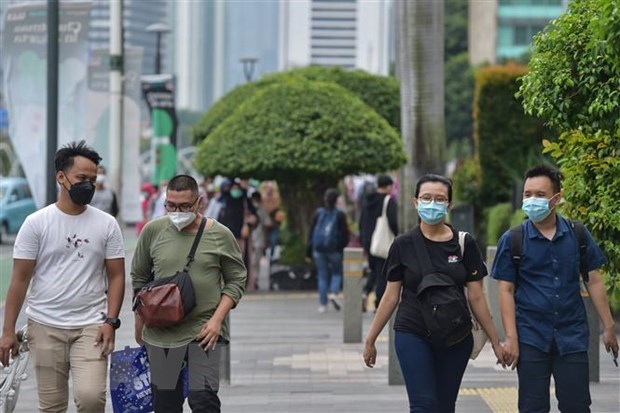 People in Indonesia are seen wearing face masks. (Photo: Xinhua/VNA)
Coordinating Minister for Maritime Affairs and Investment Luhut Binsar Pandjaitan said that the 14-day period imposed on those from countries reporting Omicron cases will be 10 day, while the 10-day period will be shortened to seven days.
He called on people to maintain the regulations of wearing masks, getting vaccinated against COVID-19 and regularly washing hands.
Despite the increasing number of Omicron cases, Indonesia's preparation in terms of vaccine, medicine, and medical facilities and workers has been better compared to that in June last year, Luhut said.
The country's COVID-19 special task force has to date set up quarantine establishments in nine ports of entry nationwide.
Source: VNA
.