Indonesia's Greater Jakarta light rail transit to start operation in August
January 20, 2022, 18:28 [GMT+7]
The Greater Jakarta Light Rail Transit, or Jabodebek LRT, of Indonesia is set to become operational in August.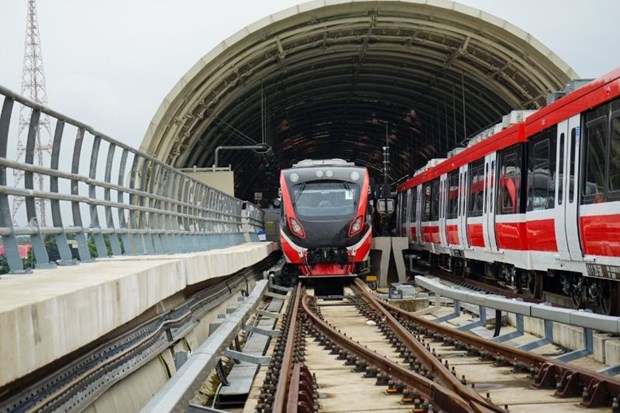 Illustrative image (Photo: https://worldakkam.com/)
According to Didiek Hartantyo, President and Managing Directorof PT Kereta Api Indonesia (KAI) which is the operator of Jabodebek LRT, the system is expected to go live in August 2022 and will be fully operational in late 2022.
Hartantyo said the LRT will be operated using a communications-based train control (CBTC) system, using Level-3 automation grade (GoA).
This is the first railway project of Indonesia that has used unmanned driving technology, which is considered to be a major technology in the railway signaling sector.
According to Hartantyo, total investment in projects started after 2015 has reached 32.5 trillion rupiah (2.27 billion USD).
The project is hoped to reduce traffic congestion, emissions, fuel usage and save travel time, serving as an efficient and modern alternative to public transportation.
Source: VNA
.