Laos – China Railway helps promote cross-border trade activities
March 06, 2023, 18:05 [GMT+7]
After more than one year of operation with millions of tonnes of goods and millions of passengers transported, the Laos-China Railway has helped reduce transportation costs and expand cross-border export activities in the region.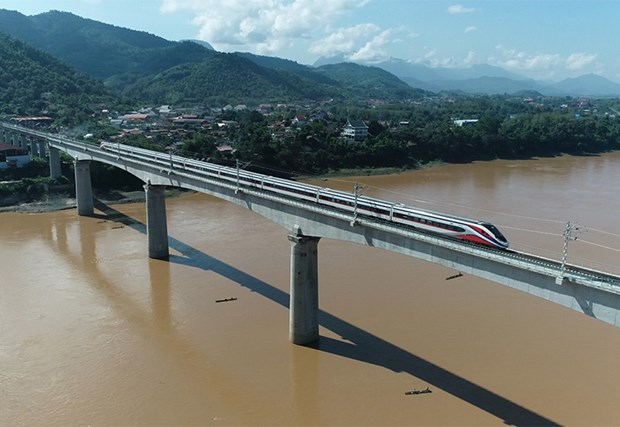 Illustrative image (Photo: https://www.baolau.com/)
Vilaysack Bountome, Director of LTC&TPAS – a Vientiane-based transport firm, said in the past, to transport goods from Vientiane to Boten in Luang Namtha province, which borders China, the company could only transport goods by road. It took at least two or three days in the dry season and more in the rainy season.
Thanks to the railway, the firm can transport goods in bulk, and save time and costs. In the first two months of 2023, LTC&TPAS transported more than 30,000 tonnes of goods to China.
Since its operation in December 2021, the railway transported nearly 1.9 million domestic passengers in Laos, and nearly 2.9 million tonnes of goods across the Laos-China border route worth more than 2 billion USD as of February 25 this year.
The number of cargo types transported through this route has increased to over 1,200 from only 10 kinds of goods.
Thailand and Malaysia have also implemented projects to connect with the Laos - China railway system to promote the export of goods, especially farm produce to China.
Thailand is promoting the connection of its railway with the Laos - China railway, including the building of a new railway bridge parallel to the Laos-Thai friendship bridge No.1 in Vientiane to support transporting containers of export goods to China via the Laos-China railway.
It is expected that each year, more than 300,000 tonnes of agricultural products, rubber and cross-border goods from Thailand will be transported to China via this railway.
Source: VNA
.